Updated: The Night the Bright went out in Georgia (and Alabama, and Arizona, and Colorado, and...)
Tue, 10/11/2022 - 1:58pm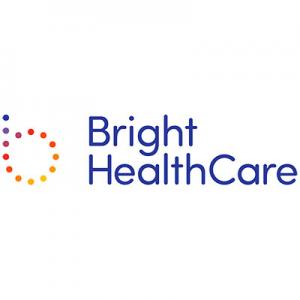 (Note: Most of this is a shortened version of my post from seven weeks ago...with a pretty important update at the end):
Just over a year ago, Bright HealthCare, which was only founded in 2016, announced that they were dramatically expanding their operations around the U.S.:
Bright HealthCare Expands Affordable Plans in 42 New Markets Next Year Including in Texas, Georgia, Utah and Virginia

New states include Texas, which has the third largest IFP population, significantly expanding Bright HealthCare's total addressable market.
The company also announced an expanded product portfolio in states where it already does business, including Florida, California, Colorado and North Carolina.
Bright HealthCare will be the first plan in six years to be added to Covered California, California's state-based exchange.

Today, Bright HealthCare, the healthcare financing and distribution business of Bright Health Group (NYSE: BHG or the "Company"), announced its expansion into several new states for 2022. It also expanded its product portfolio in states where it already does business. The planned growth brings Bright HealthCare's overall footprint to 17 states and 131 markets nationwide next year reaching over 16.5 million eligible consumers.

..."Bright Health Group is the nation's first fully aligned, technology-enabled, integrated model of care," said G. Mike Mikan, Bright Health Group President and CEO. "Our differentiated model is built on alignment between providers, payors and consumers and is working together to make healthcare simple, personal, and affordable."

ABOUT BRIGHT HEALTHCARE

Bright HealthCare is a diversified healthcare financing and distribution platform that aggregates and delivers healthcare benefits to over 623,000 consumers through its various lines of business, which include Individual & Family Health Plans, Medicare Advantage Plans and Employer Plans....
In some states they only operate in certain counties, while in others it's statewide. Bright also operates under subsidiary names in a few. Overall, Bright operates in these states in 2022:
Alabama, Arizona, California, Colorado, Florida, Georgia, Illinois, Nebraska, New Mexico, New York, North Carolina, Oklahoma, South Carolina, Tennessee, Texas, Utah, Virginia
I should note that their 623K enrollee figure has apparently grown to more like 1 million today...no doubt partly due to this year's expansion.
Given the now-robust ACA individual market, the record-breaking enrollment, the significantly enhanced subsidies and so forth, you might think that Bright was doing great these days.
However...apparently not so much. From April:
Bright Health exits 6 states amid financial, operational woes

Starting next year, Bright Health will no longer offer individual and family plans in Illinois, New Mexico, Oklahoma, South Carolina, Utah and Virginia, as the insurtech startup looks to pivot following hefty losses in 2021.

Leaving those markets should have an immaterial impact on revenue in 2023, executives said last week, as the six states represent less than 5% of Bright's expected revenue this year.

Bright, which went public in June last year, wants to refocus on growth in markets where it can have a bigger impact. Despite steady revenue growth, the seven-year-old startup lost almost $1.2 billion in 2021, almost five times its loss the year prior.
This article doesn't make it look too bad; OK, so they overexpanded and are now walking some of that back. Annoying for their ACA enrollees in those 6 states, but they had months of advance notice and have several other carriers to switch to for 2023, right?
However, this post by healthcare analyst Ari Gottlieb on LinkedIn in late September mades it sound like the situation was a lot worse than that:
Bright Health's situation is much more dire than I initially believed – Bright needs to raise additional capital/find a buyer in a matter of days or likely be in default of its credit facility and forced to seek bankruptcy protection, a startling turn of events for a company worth $12 billion last June.

On Friday I wrote about the real risks to Bright's one million members, but the more immediate risk is to the parent organization.
Gottlieb went on to show his math, then concluded:
...And it was obvious in May when Bright attested to having sufficient capital to fund the business for 12 months. Yet after an as-expected "solid" quarter and not even four months removed, Bright desperately needs capital or a buyer to survive. I'm not an expert but with losses in the billions one has to assume Bright will come under greater scrutiny for potential civil and criminal liability. Anyone know the U.S. Attorney for the District of Minnesota?
Now, some important caveats: I'm not an actuary, an accountant or an attorney, and I have no idea how accurate Mr. Gottlieb's concerns are.
However, if he's correct about this and if there isn't a massive cash infusion and/or buyout announced in the very near future, it's conceivable that a whole bunch of enrollees of Bright HealthCare (and their subsidiaries, which includes True Health in New Mexico, NeueHealth, Zipnosis, Premier Medical Associates of Florida along with several others with "Bright" in the name) in a dozen or more states may be about to receive some very bad news.
Cut to today (h/t David Anderson for the heads up):
Bright Health Group to Further Focus on Delivering Affordable Healthcare to Aging and Underserved Populations Through Its Fully Aligned Care Model in Florida, Texas, and California

Reaffirms previous 2022 Adjusted EBITDA guidance at midpoint and accelerates Adjusted EBITDA profitability to 2023, a year earlier than previously anticipated

Will no longer offer Individual and Family Plan products through Bright HealthCare in 2023

, or Medicare Advantage products outside of California and Florida...

MINNEAPOLIS, October 11, 2022--(BUSINESS WIRE)--Bright Health Group, Inc. ("Bright Health") (NYSE: BHG) today announced its decision to further focus its business on its Fully Aligned Care Model and will no longer offer Individual and Family Plans through Bright HealthCare, or Medicare Advantage products outside of California and Florida in 2023. In addition, Bright Health announced raising $175 million of committed convertible preferred equity capital that is expected to close in the coming weeks and take the business through profitability.

...With this announcement, in addition to the previously announced market exits, Bright HealthCare will not offer Individual and Family health plans in Alabama, Arizona, Colorado, Florida, Georgia, Nebraska, North Carolina, Texas, and Tennessee after 2022(1), or Medicare Advantage plans outside of California and Florida. This focused footprint reduces Bright Health's overall regulated capital need and is expected to release excess regulated capital of approximately $250 million upon settlement of all medical liabilities and approval from state regulators.

Bright HealthCare will continue to meet its obligations and service impacted members for the remainder of plan year 2022 and will work to support all impacted members in the move to new plans during the upcoming annual and open enrollment periods so that they do not experience any interruption in their coverage.
The footnote says something about "continuation of an immaterial amount of individual and family plan enrollees for 2023" in certain states, which may or may not amount to anything.
Update: Dave Anderson pointed out that this footnote probably means they plan on "offering" a single, bare-bones Bronze plan in a single low-population county on the off-exchange market only, in order to technically be able to jump back in again within the next five years.

This is the result of a loophole in a well-meaning but poorly-crafted provision of the ACA which prohibits insurance carriers from re-entering a state's individual health insurance market for a five year period if they completely abandon the state. The idea was to prevent carriers from jumping in and out repeatedly, causing confusion and disruption each time.

The loophole is that all they have to do is technically "offer" at least a single plan in a single county, and it doesn't even have to be offered via the ACA exchange itself (ie, it can be off-exchange only). 

Think of the "Beware of the Leopard!" exchange from Hitchhiker's Guide to the Galaxy:

"But the plans were on display…"
"On display? I eventually had to go down to the cellar to find them."
"That's the display department."
"With a flashlight."
"Ah, well, the lights had probably gone."
"So had the stairs."
"But look, you found the notice, didn't you?"
"Yes," said Arthur, "yes I did. It was on display in the bottom of a locked filing cabinet stuck in a disused lavatory with a sign on the door saying 'Beware of the Leopard."
I don't have enrollment data for every state Bright is pulling out of, but here's some of them:
Arizona: ~19,700 (estimate)
Illinois: ~10,000 (as of 2021)
New Mexico: ~15,000 (as of 2021, via True Health)
Oklahoma: ~12,000 (as of 2021)
South Carolina: ~5,600 (as of 2021)
Virginia: ~10,000 (as of 2021)
UPDATE:  Oh, one more thing: It's also worth noting that Bright Healthcare was apparently planning on--and had been approved for--expanding their Texas individual market operations as recently as mid-September before pulling the plug last week: