Bright HealthCare's future not looking so bright?
Mon, 08/22/2022 - 11:22am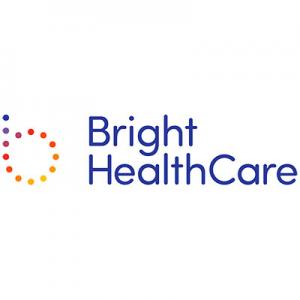 Sherman, set the Wayback Machine to 2015:
MICHIGAN: Another One (Mostly) Bites The Dust; 12th CO-OP Drops Off Exchange, May Go Belly-Up

It appears that East Lansing-based Consumers Mutual Insurance of Michigan could wind down operations this year as it is not participating in the state health insurance exchange for 2016.

But officials of Consumers Mutual today are discussing several options that could determine its future status with the state Department of Insurance and Financial Services, said David Eich, marketing and public relations officer with Consumers Mutual.

Consumers Mutual CEO Dennis Litos said: "We are reviewing our situation (financial condition) with DIFS and should conclude on a future direction this week."

While Eich said he could not disclose the options, he said one is "winding down" the company, which has 28,000 members, including about 6,000 on the exchange.
The fall of 2015 was, to put it mildly, not kind to the ACA exchanges. Most of the carriers which had joined the exchanges when they launched in late 2013 had seriously underestimated what their claims expenses would be, and spent the next few years jacking up premiums to compensate. In addition, there were at least two dozen brand-new startup entrants into the individual health insurance market, most of which were ACA-created cooperatives (Co-Ops) which had no prior experience with the market, nor did they have any brand awareness/etc.
On top of all of this, the ACA's "Risk Corridor" program, which had been set up as a temporary "shock absorber" to help smooth the transition froma pre-ACA to post-ACA world had been torpedoed by Congress...the result of which was that a whole bunch of smaller insurance carriers ended up going bankrupt when millions of dollars they were expecting to receive from the Risk Corridor pool to shore up their finances ended up not being available to them.
In the end, over two dozen carriers--mostly the Co-Ops but also at least one private insurer out of Wyoming--were liquidated. In most cases they stuck it out until the end of 2015. Others managed to make it through 2016 before calling it quits. This was inconvenient for existing enrollees, who had to shop around for a different carrier when the next Open Enrollment Period came up.
However, there were a few cases where the carrier finances were so bad that they ended up collapsing mid-year, which is the worst possible situation for an existing enrollee, since it risks them having their health insurance cut off in the middle of the calendar year, possibly with only the shortest of notice.
Cut back to today, where the situation is completely different: The ACA itself is on as solid footing as its ever been, carrier participation is at an all-time high, the enhanced ARP subsidies have been officially extended through at least the end of 2025, and most carriers are doing quite well financially. The turbulance & chaos of the Risk Corridor Massacre is a distant memory.
And yet, none of this means that every insurance carrier is making great business decisions.
Just over a year ago, Bright HealthCare, which was only founded in 2016, announced that they were dramatically expanding their operations around the U.S.:
Bright HealthCare Expands Affordable Plans in 42 New Markets Next Year Including in Texas, Georgia, Utah and Virginia

New states include Texas, which has the third largest IFP population, significantly expanding Bright HealthCare's total addressable market.
The company also announced an expanded product portfolio in states where it already does business, including Florida, California, Colorado and North Carolina.
Bright HealthCare will be the first plan in six years to be added to Covered California, California's state-based exchange.

Today, Bright HealthCare, the healthcare financing and distribution business of Bright Health Group (NYSE: BHG or the "Company"), announced its expansion into several new states for 2022. It also expanded its product portfolio in states where it already does business. The planned growth brings Bright HealthCare's overall footprint to 17 states and 131 markets nationwide next year reaching over 16.5 million eligible consumers.

..."Bright Health Group is the nation's first fully aligned, technology-enabled, integrated model of care," said G. Mike Mikan, Bright Health Group President and CEO. "Our differentiated model is built on alignment between providers, payors and consumers and is working together to make healthcare simple, personal, and affordable."

ABOUT BRIGHT HEALTHCARE

Bright HealthCare is a diversified healthcare financing and distribution platform that aggregates and delivers healthcare benefits to over 623,000 consumers through its various lines of business, which include Individual & Family Health Plans, Medicare Advantage Plans and Employer Plans....
In some states they only operate in certain counties, while in others it's statewide. Bright also operates under subsidiary names in a few. Overall, Bright operates in these states in 2022:
Alabama, Arizona, California, Colorado, Florida, Georgia, Illinois, Nebraska, New Mexico, New York, North Carolina, Oklahoma, South Carolina, Tennessee, Texas, Utah, Virginia
I should note that their 623K enrollee figure has apparently grown to more like 1 million today...no doubt partly due to this year's expansion.
Given the now-robust ACA individual market, the record-breaking enrollment, the significantly enhanced subsidies and so forth, you might think that Bright was doing great these days.
However...apparently not so much. From April:
Bright Health exits 6 states amid financial, operational woes

Starting next year, Bright Health will no longer offer individual and family plans in Illinois, New Mexico, Oklahoma, South Carolina, Utah and Virginia, as the insurtech startup looks to pivot following hefty losses in 2021.

Leaving those markets should have an immaterial impact on revenue in 2023, executives said last week, as the six states represent less than 5% of Bright's expected revenue this year.

Bright, which went public in June last year, wants to refocus on growth in markets where it can have a bigger impact. Despite steady revenue growth, the seven-year-old startup lost almost $1.2 billion in 2021, almost five times its loss the year prior.
This article doesn't make it look too bad; OK, so they overexpanded and are now walking some of that back. Annoying for their ACA enrollees in those 6 states, but they had months of advance notice and have several other carriers to switch to for 2023, right?
However, this post by healthcare analyst Ari Gottlieb on LinkedIn makes it sound like the situation is a lot worse than that:
Bright Health's situation is much more dire than I initially believed – Bright needs to raise additional capital/find a buyer in a matter of days or likely be in default of its credit facility and forced to seek bankruptcy protection, a startling turn of events for a company worth $12 billion last June.

On Friday I wrote about the real risks to Bright's one million members, but the more immediate risk is to the parent organization.
Gottlieb goes on to show his math, then concludes:
...And it was obvious in May when Bright attested to having sufficient capital to fund the business for 12 months. Yet after an as-expected "solid" quarter and not even four months removed, Bright desperately needs capital or a buyer to survive. I'm not an expert but with losses in the billions one has to assume Bright will come under greater scrutiny for potential civil and criminal liability. Anyone know the U.S. Attorney for the District of Minnesota?
Now, some important caveats: I'm not an actuary, an accountant or an attorney, and I have no idea how accurate Mr. Gottlieb's concerns are.
However, if he's correct about this and if there isn't a massive cash infusion and/or buyout announced in the very near future, it's conceivable that a whole bunch of enrollees of Bright HealthCare (and their subsidiaries, which includes True Health in New Mexico, NeueHealth, Zipnosis, Premier Medical Associates of Florida along with several others with "Bright" in the name) in a dozen or more states may be about to receive some very bad news.
I should also note that David Anderson (who brought Mr. Gottlieb's post to my attention) just posted a brief thread on Twitter which looks at the "worst case" scenario feasibility of shifting Bright ACA enrollees to other carriers automatically if necessary:
Bright Health is a big ACA player that is almost exclusively operating in highly competitive markets Data: 2022 http://HC.Gov landscape PUF + 2017 SAHIE estimates 138-400FPL U-65

Crosswalking Bright members to other insurers when Bright has a planned withdrawal from a market is quite feasible and is an interesting strategy question for the other insurers --- do they want these members at a given price?

I used the SAHIE estimate as that was what was on my computer for another project from years ago as a fast guess at plausible market parameters -- would be better to use 2020 Census
Anderson includes a table showing that at least 10 of the states Bright operates in have 6 or more insurance carriers operating on the ACA exchanges (and I believe it's actually 13 of the 17 when you include the state-based exchanges in California, Colorado and New York).
UPDATE 08/23: Well, this certainly doesn't make the situation look any better.
Someone suggested that I take a look at last year's federal Risk Adjustment data for Bright HealthCare to see whether anything noteworthy is going on there. To explain:
The ACA's risk adjustment program is intended to reinforce market rules that prohibit risk selection by insurers. Risk adjustment accomplishes this by transferring funds from plans with lower-risk enrollees to plans with higher-risk enrollees. The goal of the risk adjustment program is to encourage insurers to compete based on the value and efficiency of their plans rather than by attracting healthier enrollees.

To the extent that risk selecting behavior by insurers – or decisions made by enrollees – drive up costs in the health insurance marketplaces (for example, if insurers selling outside the Exchange try to keep premiums low by steering sick applicants to Exchange coverage), risk adjustment also works to stabilize premiums and the cost of tax credit subsidies to the federal government.
What this boils down to is that if an insurance carrier tries to game the system by deliberately only enrolling healthy people, they'll have to pay a chunk of their revenue out to other carriers which took on a disproportionate number of sick people. The actual formulas and calculations involved get pretty complex and wonky, but the overall goal is to make it not worth the effort to try and "gerrymander" their enrollees. For that matter, it doesn't necessarily have to be deliberate; if a carrier just happens to have the bad luck to have a lot of sick people choose their services one year, they'll receive some relief in the form of Risk Adjustment payments the following year, and vice-versa.
In any event, I downloaded the 2021 Benefit Risk Adjustment Summary report...specifically the appendix which breaks the data out by issuer...and voila:

It appears that Bright had to pay out over a billion dollars in Risk Adjustment payments last year alone.
Most notably, look at Florida...it looks like Bright had a handful of extremely sick enrollees (bringing them $2.9 million in RA payments)...but had to shell out a stunning $688 million to other Florida carriers in the individual market in one state alone. This is particularly noteworthy given that Bright had only joined the Florida individual market in 2020.
For comparison, here's how some other carriers came out in net Risk Adjustment dollars last year (note that in some cases I may be missing a subsidiary which doesn't have the parent company name as part of it, or I may be lumping in an "independent" carrier which still includes the larger carrier name):
Aetna: +$21 million

Ambetter: +$188 million

Anthem: +$298 million

Blue Cross Blue Shield (& related): +$4 billion

UnitedHealthcare (+ Oxford): +$31 million

Cigna: -$88 million

Friday: -$166 million

Oscar: -$750 million

Quartz: -$15 million

Wellmark: -$16 million
The most jaw-dropping RA payouts besides Bright are two other carriers which are fairly new: Friday Health Plans (founded in 2015) and Oscar Health (founded in 2012...one of whose cofounders happens to be none other than Jared Kushner's brother), which paid out $166 million and $750 million in Risk Adjustment last year as well.