Idaho: @YourHealthIdaho stresses hard SEP deadline of April 30th; #GetCovered TODAY!
Mon, 04/19/2021 - 10:15am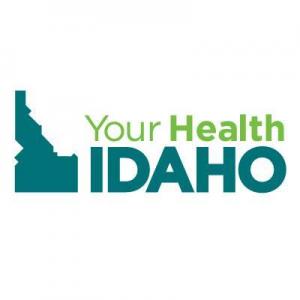 This Just In from Your Health Idaho:
Final Deadline for 2021 Health Insurance is April 30

Last Chance for Idahoans to Receive Enhanced Subsidies

BOISE, Idaho – Your Health Idaho, the state health insurance exchange, announced the final day to enroll in 2021 health insurance, without a Qualifying Life Event, is April 30.

"This is the last chance for Idahoans to take advantage of the increased tax credits and enroll in 2021 coverage," said Pat Kelly, Your Health Idaho Executive Director. "These savings can be significant for Idaho families who may have thought health insurance was out of reach prior to the American Rescue Plan Act."
I've confirmed that unlike other state exchanges which have bumped out their deadlines repeatedly, Your Health Idaho explicitly does not intend on extending this deadline out again: April 30th is the final deadline.
After extending the special enrollment period deadline from March 31, exchange officials are urging Idahoans to apply for savings from a health insurance tax credit and make their final plan selection by 11:59 p.m. (MT) on Friday, April 30.

"More than 3,600 Idahoans enrolled in a health insurance plan in March, and April is just as busy," continued, Kelly. "We encourage everyone to make the most of the enrollment process by using one of the free local experts available to them on the Your Health Idaho website."
I don't know how many Idahoans usually enrolled via SEPs pre-COVID, but this amounts to 116 per day. I'd expect April to be busier, not "just as busy" but that's a fairly vague phrasing for the moment.
UPDATE: I've been informed that in March 2020, Your Health Idaho had around 1,500 SEP enrollments, so this is roughly a 2.4x increase, in line with most other states.
2019's data is a better comparison in most states since COVID was already hitting hard in March 2020, but that isn't available, and Idaho is the only state-based ACA exchange which didn't launch a formal COVID SEP last year anyway, so this should be a pretty good comparison.
Your Health Idaho is the only place where Idahoans can use the tax credits to lower monthly insurance premiums and out-of-pocket costs. More than 80 percent of currently enrolled Idahoans qualify for financial assistance and in 2020, one in three paid $0 per month for coverage. With the enhanced discounts, more than 90 percent of current Your Health Idaho customers may qualify for assistance.

After open enrollment ends, Idahoans will not be able to enroll in health insurance coverage unless they experience a Qualifying Life Event, like a change in household size or losing employer-sponsored coverage, and become eligible for a Special Enrollment Period.

Idahoans who want health insurance coverage beginning May 1, must enroll by Friday, April 30, and make their first premium payment as soon as possible.

For Help Enrolling

Visit YourHealthIdaho.org to shop for plans and enroll
Contact Your Health Idaho by phone at 1-855-944-3246 or submit a Support Request online
Visit YourHealthIdaho.org/find-help to get free, expert advice from a Your Health Idaho-certified insurance agent or broker

Your Health Idaho was established by state law in 2013 to provide an online marketplace where Idaho families and small businesses can go to compare and purchase health insurance. Your Health Idaho is governed by a 19-member board authorized by the Idaho Legislature to set the rules and regulations for implementing a state-based health insurance exchange.