CMS reminds people on unemployment they can STILL #GetCovered in a FREE #SecretPlatinum plan this year via HC.gov!
Fri, 09/17/2021 - 4:53pm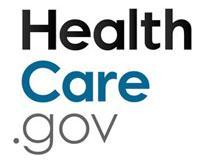 I've received an important reminder from the folks at HealthCare.Gov:
Continued Enrollment Opportunity for Consumers with Unemployment Compensation

The American Rescue Plan (ARP) provides additional savings to help consumers access affordable, quality health coverage options, including expanded opportunities for those who received or are approved to receive unemployment compensation in 2021.

Starting July 1, 2021, the Centers for Medicare & Medicaid Services (CMS) added a new function to HealthCare.gov to allow consumers who receive or are approved to receive unemployment compensation for any week beginning during 2021 to access new savings on health insurance coverage, if they qualify.

Until August 15, these consumers could use the 2021 Special Enrollment Period (SEP) to newly enroll in Marketplace coverage with these additional savings. Now that the 2021 SEP has ended, there are still resources and ways for consumers to take advantage of additional savings. Consumers who don't already have 2021 coverage, who don't have another SEP (e.g., loss of coverage), and who attest to receiving or being approved to receive unemployment compensation in 2021 can access an SEP to enroll in 2021 Marketplace coverage and access the additional advance payments of the premium tax credit (APTC) and cost-sharing reductions (CSRs) for which they qualify.

Each week CMS will review HealthCare.gov applications and identify applicants eligible for this SEP. This means that when a consumer initially submits their application, the SEP will not appear in their eligibility results. Instead, they will be notified of their eligibility by email or phone, depending on their communication preference, and access to the SEP will be provided through their account on HealthCare.gov. Consumers may also use a certified enrollment partner to complete the plan selection process once they have been notified by CMS that the SEP has been applied. Additionally, eligible individuals who have a HealthCare.gov account will see a message in their My Account notifying them of their eligibility within one week of submitting their application. Consumers may call the Marketplace Call Center if they have questions.

Information for people who get or were approved to get unemployment compensation.
So what's this "Secret Platinum" business? As a reminder:
Thanks to the American Rescue Plan (ARP), ACA subsidies for enrollees whose household income is less than 150% of the Federal Poverty Line (FPL) in 2021 or 2022 brings their premiums for the Benchmark Silver plan down to...$0/month (it's actually $1/month in a handful of states for reasons I won't get into right now).
Under the Affordable Care Act, any enrollee whose household income is less than 150% FPL is also eligible for maximum Cost Sharing Reduction (CSR) assistance, which drops their deductibles, co-pays and other out of pocket expenses for the benchmark Silver plan dramatically. As in, very dramatically...to the point that any Silver plan effectively becomes the equivalent of a Platinum plan. They're officially called "CSR 94" plans.
Finally, also thanks to the ARP, anyone who received unemployment benefits at any point in 2021 has their household income automatically considered to be 133% FPL regardless of what it "actually" is. This means that they're eligible for the $0/month CSR 94 ("Secret Platinum") plans.
The most critical thing about this provision is that it applies in every state...even the 12 "Medicaid Gap" states where Americans earning less than 100% FPL normally aren't eligible for any ACA subsidies at all. Thanks to the Unemployment Benefit portion of the ARP, anyone stuck in the Medicaid Gap who also received/receives unemployment benefits for even a single week this year is eligible for the $0-premium Secret Platinum plan.
How many Medicaid Gap folks does this include? I have no idea. There's supposedly around 2.2 million of them total; I have to imagine at least a few hundred thousands of those also received unemployment at some point during 2021. Yet, according to the SEP enrollment report released a few days ago, only around 34,000 of them have done so to date.
Anyway, if you need coverage for the final 3 months of 2021 and you received unemployment benefits at any point since January 1st, I strongly urge you to take advantage of this!