CONFIRMED: Over 2.5 million additional Americans have enrolled in #ACA exchange coverage during the 2021 SEP so far; #GetCovered by 8/15! (UPDATED)
Tue, 08/10/2021 - 8:41am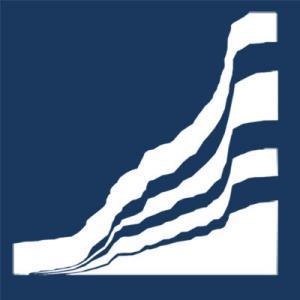 Five days ago I noted that, based on an offhand comment I heard during a White House webinar about the ongoing ACA Special Enrollment Period, it sounds like HealthCare.Gov quietly added over 100,000 new enrollees during the final week of July.
Based on this and the existing data I have from HealthCare.Gov and the 15 state-based ACA exchanges, I concluded that:
Also, as always, remember that everything above refers to the federal exchange only; the 15 states which operate their own ACA exchanges comprise roughly 29% of the 2.1 million QHP selections nationally as of the end of June. A couple of state-based exchanges have already terminated their own SEPs (Idaho, Minnesota and Massachusetts), but the rest are still chugging along, so assuming a similar ratio for July, that would put the monthly total at around 475,000 nationally, for a grand total of roughly 2.57 million or so as of July 31st.
Well, the Centers for Medicare & Medicaid Services (CMS) hasn't posted the July SEP enrollment snapshot report yet (though I expect them to do so later today), but according to both the Washington Post and Axios, it looks like I nailed it:
4. Harris stumps for more ACA signups

Vice President Kamala Harris will announce today that 2.5 million people have signed up for ACA health plans during the special enrollment period.

Harris will speak at Unity Health Care's Brentwood Health Center in D.C. in a final push for more signups before the Aug. 15 deadline.
Paige Winfield Cunningham in The Health 202:
A total of 2.5 million people enrolled in marketplace health coverage during this year's special enrollment period.

Vice President Kamala Harris will announce the sign-ups at an event in D.C. this morning. The sign-ups – which come on top of 11.3 people who were already enrolled – reflect a roughly 22 percent increase in people obtaining coverage through Healthcare.gov and the state-run marketplaces, during an expanded, pandemic-related enrollment period that ends on Sunday.

Harris will also tout more-generous subsidies available on the marketplaces, as well as President Biden's agenda to permanently expand the subsidies, expand Medicare and Medicaid coverage and lower drug costs. The expanded subsidies – which were provided through a March coronavirus relief plan – allowed more than one-third of new and returning Healthcare.gov customers could find a plan costing a premiums of $10 or less per month, according to a release from the White House.
It's worth noting, by the way, that the Congressional Budget Office (CBO) had projected that only 1.7 million additional people would enroll next year thanks to the expanded ACA subsidies under the American Rescue Plan. They didn't really specify an estimate for the current year (the CBO report only delved into dollar amounts for that, and don't separate out how much of the extra subsidies would be for current enrollees vs. additional ones).
I'll post the full details here once they're released (I have to imagine the official CMS report will accompany VP Harris' remarks), but in the meantime, remember that residents of 47 states + DC still have at least 5 more days to #GetCovered for the remainder of 2021!
UPDATE: As expected, here's the actual press release, which also includes some other important data which I'll break out into a separate blog post:
More than 2.5 Million Americans Gain Health Coverage During Special Enrollment Period

New data released today by the Centers for Medicare and Medicaid Services (CMS) shows more than 2.5 million people enrolled in health coverage on HealthCare.gov and state Marketplaces during the Biden-Harris Administration's 2021 Special Enrollment Period (SEP), which will close in five days on August 15th. Additional data released by CMS today shows that a record high of nearly 81.7 million people are now receiving coverage through Medicaid and the Children's Health Insurance Program (CHIP) as of March 2021. The continued rise in enrollment demonstrates the success of the Biden-Harris Administration's work to build upon the Affordable Care Act and deliver high-quality, affordable health care for millions of Americans. The "Summer Sprint to Coverage" campaign continues to raise awareness that zero-premium or low-premium health insurance options are available on HealthCare.gov.
Again, I'll discuss the Medicaid/CHIP numbers separately.
Today's SEP report also shows how President Biden's American Rescue Plan (ARP) has lowered health care costs for Americans. Data shows that families are seeing average savings of $40 per person per month on premiums due to the ARP's premium credits, and over a third of customers have found coverage for $10 or less per month. The report also shows that the ARP is also helping lower out of pocket costs for new customers enrolling in coverage since April 1, with the median plan deductible falling by nearly 90%, from $450 to $50. The ARP's expanded premium tax credits have reduced premiums, increased savings, and given consumers access to quality, affordable health care coverage through the Marketplace. President Biden has proposed to extend these lower premiums as part of his Build Back Better Agenda.
As of February 2021, 11.3 million Americans were actively enrolled in ACA plans. Adding 2.5 million would bring this up to 13.8 million, but it's safe to assume (as Andrew Sprung noted earlier today) that there's been net attrition of at least 800,000 enrollees since February, though it could be somewhat higher or lower. If so, that means close to 13 million Americans are saving ~$520 million each month of 2021 thanks to the American Rescue Plan, or roughly ~$6.2 billion for the full year (remember, the ARP savings are applied retroactively to everyone enrolled since January as well).
Additionally, consumers who received, or who are approved to receive unemployment compensation for any week beginning in 2021, may be able to find even lower cost plans and save extra money on out-of-pocket expenses through HealthCare.gov due to the ARP's enhanced tax credits. In the final week of July, HealthCare.gov experienced a 64% week over week increase in people signing up for coverage, the second-highest week of enrollment since February 15.
THERE'S the confirmation I was looking for. They don't break enrollment out by week but based on the numbers suggest at least 100K via HC.gov in the last week of July.
"Across the country, a continued demand for high-quality, low-cost health coverage persists," said U.S. Department of Health and Human Services (HHS) Secretary Xavier Becerra. "Through strengthening the Affordable Care Act and pushing the Build Back Better Agenda, we remain committed to ensuring Americans find health coverage that works at the lowest cost possible."

Americans can visit HealthCare.gov to sign up for health coverage. Consumers can also call the Marketplace Call Center at 1-800-318-2596, which provides assistance in over 200 languages. TTY users should call 1-855-889-4325. Consumers can also find a local assister or agent/broker in their area.

"There is still time for Americans to take advantage of this excellent opportunity and select a quality, affordable health care plan that works best for them. Health coverage provides the peace of mind that every American deserves," said Centers for Medicare & Medicaid Services (CMS) Administrator Chiquita Brooks-LaSure. "I encourage consumers to visit HealthCare.gov, update your information, or apply and enroll in a plan. The deadline is on August 15, so check out HealthCare.gov today."

The July Marketplace SEP report released today by CMS shows that since February 15, over 1.8 million Americans have signed up on HealthCare.gov, with an additional 723,000 enrolling in coverage through the 15 State-based Marketplaces that operate their own platform.
HC.gov's total was 1.52 million as of the end of June, so they netted another 280,000 on top of that in July (although the actual July tally was likely higher since the 1.8 million figure includes some number of terminations from the first half of the year...I pegged it at perhaps 340K last week).
The March 2021 Medicaid and CHIP Enrollment Trends Snapshot report shows that nearly 81.7 million individuals were enrolled in Medicaid and CHIP in March 2021, an increase of 651,979 individuals compared to February 2021. Since February 2020, the month before the COVID-19 public health emergency was declared, enrollment in Medicaid and CHIP increased by more than 11 million individuals, a 15.6% increase.
Again, I'll discuss the Medicaid/CHIP data in a separate post.
Current Marketplace enrollees can review their application anytime, make any needed changes to their current information, submit their application, and reselect their current plan, to ensure they maximize their savings for the rest of 2021 Marketplace coverage.

For many current enrollees who haven't updated their application and enrollment with the new savings by early August, the Marketplace should automatically apply newly available savings to their enrollment to ensure as many consumers as possible receive the ARP enhanced benefits during the coverage year. This update will become effective on September 1, 2021. However, the information used for that automatic update will be based on information previously submitted by the consumer.
Let's say you live in one of the 36 states hosted via HC.gov, and you've been enrolled in an ACA exchange plan since January but haven't gone in to update your application yet. That means you'll receive the additional savings automatically for the last 4 months of the year (Sept - Dec) off your monthly premium...but you'll also receive the extra savings in the form of a lump sum payment when you file your 2021 federal taxes next spring. This will be a very nice surprise for several million current ACA enrollees who presumably haven't been paying attention :)
Consumers who live in a state with a Marketplace that operates its own platform should visit their state Marketplace website or call center for information on accessing these additional savings through their State-based Marketplace.

Throughout the year, consumers can apply for Medicaid and CHIP coverage online in all 50 states and DC, and the majority of states complete real-time determinations and automated renewals. All but 13 states have accepted federal funding to expand Medicaid under the ACA.