Annnnnd that's that: Both Nevada and Colorado formally place Friday Health Plans under receivership...raising another ugly problem
Thu, 06/22/2023 - 10:14am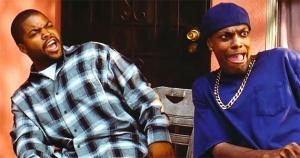 A few weeks ago, I reported that both Nevada and Oklahoma had placed insolvent insurance carrier Friday Health Plans under receivership, leaving just two states left to do so (North Carolina and Colorado, which happens to also be the home to Friday's corporate headquarters).
It turned out that I was correct about Oklahoma, but had jumped the gun slightly re. Nevada; the insurance commissioner had petitioned the court to put Friday into receivership, but hadn't actually done so yet.
Well, it turns out my error re. Nevada has been rendered moot as of yesterday; via the Nevada Division of Insurance:
JUNE 21, 2023 - Court orders receivership for Friday Health Plans of Nevada

FOR IMMEDIATE RELEASE – June 21, 2023

Court orders receivership for Friday Health Plans of Nevada

CARSON CITY, NV – On June 12, 2023, the Eighth Judicial District Court of Nevada ordered Friday Health Plans of Nevada (FHP-N) into receivership and appointed Insurance Commissioner Scott Kipper as Receiver. The petition for receivership was initiated on June 1, 2023, with the company's consent due to concerns about FHP-N's financial condition.

This order allows Commissioner Kipper, through an appointed special deputy receiver, to take over the day-to-day operations of the company and to thoroughly examine its finances in order to determine the best option to protect policyholders and creditors—either by rehabilitating and returning the company to private management, or by liquidating the company.

The Court has also issued an injunction against providers from denying health services to members during the receivership.
Meanwhile, a couple of days ago, North Carolina lowered the boom as well:
Insurance Commissioner Causey places Friday Health Plans of North Carolina Inc. into receivership

RALEIGH – North Carolina Insurance Commissioner Mike Causey announced today that Friday Health Plans of North Carolina Inc. (FHP-NC) has consented to being placed into receivership to protect North Carolina policyholders due to its reported insolvency and inability to raise additional funds from outside investors.
This would have left home state Colorado as the last remaining state where Friday was still technically in operation...but so much for that; via the Colorado Division of Insurance, also yesterday:
Colorado Division of Insurance Seeks Order of Rehabilitation for Friday Health Plans to Protect Consumers

Wednesday, June 21, 2023

Parent company has become insolvent, threatening Colorado company.

DENVER - On Wednesday, June 21, the Colorado Division of Insurance (DOI) petitioned the Denver District Court for an order for rehabilitation of Friday Health Plans of Colorado.

The DOI, part of the Department of Regulatory Agencies (DORA), has had Friday Health Plans of Colorado under supervision since June 2022. In recent months, the parent company, Friday Health Plans, Inc., has been unable to raise the capital needed in order to continue. At the end of May, the parent company informed the DOI that it would wind down its business activities throughout the country, and would work with state insurance regulators on that process. On June 6, the Division petitioned the court to seize the company and the court granted the petition on June 7.

Now, that inability to raise capital means that the parent company has become insolvent, which puts Friday Health Plans of Colorado into jeopardy. It is because of the hazardous condition of the company that the Division is requesting to put Friday Health Plans of Colorado into rehabilitation. The parent company, through its board of directors, has consented to the rehabilitation order.

Under such an order, the Colorado Insurance Commissioner will be appointed as receiver, with the authority to administer the company's assets. As the receiver, the Commissioner is granted authority to take any necessary actions to protect policyholders, creditors, claimants and the public.

The Division now awaits an order from the court granting the petition or setting a hearing date on the matter.

"We are thankful to the Board of Directors and the management of the parent company of Friday for their consent in this matter. We urge their continued cooperation to avoid policyholder disruption both in Colorado and in other states to the greatest extent possible," said Colorado Insurance Commissioner Michael Conway.

Impact to Policyholders
A key reason in seeking the rehabilitation order is to protect the coverage of Coloradans who currently have a Friday Health Plan policy. It will allow the Division to do everything possible to evaluate the ability of the company to continue through the end of the plan year. The Division will continue to provide updates as the situation evolves.

As part of the management of the various state entities of Friday, the parent company used vendors for the core of its operations. To help maintain continuity for members, the DOI is working to continue those operations after the parent stops working with those vendors.

However, policyholders must continue to pay their premiums to continue coverage.

Impact to Health Care Providers
Health care providers can expect to still be paid for their services in accordance with the contracts they have with Friday Health. In addition, because of HB 23-1303 that the Division championed in passing, Friday Health Plans of Colorado, Inc., is now a member of the Colorado Guaranty Association. In the event that Friday is unable to pay claims, the Guaranty Association will provide protection for providers and consumers up to the statutory cap of $500,000.00 for each insured.

Policyholders and health care providers alike should refer to this list of Frequently Asked Questions (FAQs) concerning this situation with Friday Health. The Division will continue to update this list of questions as the situation evolves.
Normally that would be that, but this whole debacle also raises another problem. Via The Tennessean (not sure why they have this letter, since Friday never operated in Tennessee to my knowledge):
Dear Ms. Hoopes:

This letter is to notify you that Friday Health Plans Management Services Company, Inc. ("FHP") is permanently winding-down operations.

After being unsuccessful in obtaining additional capital that would have allowed FHP and its affiliates to continue servicing our policyholders, FHP has learned that the timing for the wind-down is heavily dependent on state regulators' efforts to transition policyholders and whether there is a need for FHP to continue providing administrative services for claims runout. The uncertainty and associated precipitous drop in revenue, and whatever decision state regulators make with respect to FHP's role in providing administrative services, which decision is outside of FHP's control, has created business circumstances that were not previously reasonably foreseeable.

All employees at FHP's locations at 700 Main Street, Alamosa, Colorado and 1777 S. Harrison St, Denver, Colorado, and all FHP remote employees will have their employment end as a result of this action. FHP anticipates that affected employees will be terminated on a date between June 23, 2023, and July 6, 2023. This wind-down of operations and the related employment terminations are expected to be permanent. The full listing of job titles of the affected positions, and the number of affected employees in each job classification, is attached. FHP is not part of a union and there are no bumping rights. All affected employees have been notified of this action.
The list includes around ~320 employees, who I assume cover all five states which Friday was operating in this year (Texas shut Friday down last fall, as did New Mexico). As the person who gave me a heads up on this letter noted:
Friday is canning its entire workforce immediately so I'm not sure how they'll handle like... processing claims etc. in the meantime.
Every Friday employee will be gone as of July 6th, two weeks from today. According to the various announcements from the states in question:
Nevada: Around ~5,000 enrollees
As you can see, this presents a bit of a pickle. If every Friday employee will be gone no later than July 6th, but most of the ~89,000 current Friday enrollees are supposed to retain coverage through July 31st, August 31st or even out through the end of December...how exactly are their medical claims for the remaining time going to actually be processed? The state taking control of the company's finances isn't the same thing as having someone on staff to physically process claims (or premium payments, for that matter) which come in.
I don't really know how these receivership things work in practice--let's say I'm a Friday enrollee with a customer service question, or a healthcare provider calling to submit a claim...if I call the number, will anyone answer? Will it be a state insurance dept. staffer? Busy signal? Dead line?
UPDATED to clarify that Friday already left New Mexico's insurance market last year as well.