Breaking: Nevada also puts Friday Health Plans under receivership (Update: Oklahoma as well)
Thu, 06/01/2023 - 10:52pm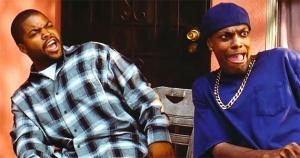 Wow. It took less than 12 hours from this announcement by the COLORADO Dept. of Regulatory Agencies to be released...
Friday Health Plans, Inc. Winding Down Business

What Happened?

Friday Health Plans, Inc., the parent company of Friday Health Plan of Colorado, ,Inc. (HMO), has announced that it will begin to wind down its business activities throughout the country, working in close conjunction with state regulators, including the Colorado Division of Insurance.

In recent months, it became apparent that the parent company would need to raise substantial capital to continue. Friday was ultimately unable to raise that capital and on June 1, Friday Health Plans, Inc. (Parent) stated publicly that they would begin to wind down.
...to this press release from the NEVADA Division of Insurance:
JUNE 1, 2023 - Nevada Division of Insurance files court petition to place Friday Health Plans of Nevada in receivership

FOR IMMEDIATE RELEASE – Thursday, June 1, 2023

Nevada Division of Insurance files court petition to place Friday Health Plans of Nevada in receivership

CARSON CITY, NV – Nevada Insurance Commissioner, Scott Kipper, has filed legal action with the Nevada District Court to place Friday Health Plans of Nevada under regulatory supervision. This action will allow the Commissioner to assume oversight and management of the day-to-day operations of the company, while performing a thorough financial analysis.

Friday Health Plans of Nevada is a Nevada-domiciled health insurance company and a subsidiary of Colorado-based Friday Health Plan Group.  The company has been licensed to sell insurance in Nevada since May 2020 and currently has approximately 2,805 policyholders in Nevada.

"The primary responsibility of the Division of Insurance is to protect the consumers of the state," said Insurance Commissioner Scott Kipper. "Through this receivership, we can further evaluate the health of the company and determine how to best serve the interests of Nevadans."

Policyholders' contracts will remain in effect and members will need to continue to pay their premiums in accordance with the terms of their policies to ensure there is no disruption to their coverage.  Once the court places the company in receivership, the Commissioner, through an appointed special deputy receiver, will communicate with policyholders during the receivership process.

Information may also be accessed through the Nevada Division of Insurance website at doi.nv.gov or by calling the Division of Insurance at (888) 872-3234.
This press release doesn't say anything about whether or not the likely ~5,000 or so Friday enrollees in Nevada (remember, that's 2,805 policyholders, which likely have more than one enrollee per policy) will have their policies remain effectuated all the way through the end of December. That was supposed to be the case in Georgia, but just yesterday that assumption was proven wrong, so who knows?
UPDATE: Annnnnnnd Oklahoma just threw Friday on the fire as well:
Two more states are placing Friday Health Plans into receivership after the struggling insurtech company said Thursday it plans to shutter its business nationwide: Nevada's insurance commissioner asked a district court for approval to take over Friday's operations on June 1, a spokesperson confirmed. And Oklahoma's Insurance Commissioner Glen Mulready tells Inside Health Policy that Friday is in receivership as of today (June 2) -- and says he's exploring ways to ensure the 8,000 enrollees can get new coverage without sacrificing the money they've spent toward deductibles.

...Bloomberg analyst Duane Wright says Friday's demise appears to be part of a broader theme where start-ups try to break into the health insurance field but are unable to loosen the grip of the major players. "We're seeing these challenges play out -- Bright Health is another -- even as the mainstays like UnitedHealth Group, Centene, and Elevance continue to grow. Health insurance isn't really a field that has an opening for 'disruptors.'" he says.

...Mulready tells IHP that a special enrollment period is likely for Oklahoma too. But first he's talking with other plans in the state about potentially assuming the risk for Friday's enrollees and ensuring the money consumers spent toward their deductibles is not lost. "I'm trying to be creative," he says, noting the conversations are ongoing, and he adds that he's also in discussions with CMS.

...Colorado's exchange is not considering a special enrollment period at this time.