Georgia: Hoo boy. Friday's death is coming on a Monday...Monday, July 31st, to be specific.
Wed, 05/31/2023 - 12:36pm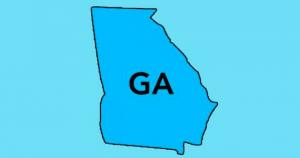 ...Well, just one day after the Bright Healthcare bombshell news broke, Texas-based health insurance broker Jenny Chumbley Hogue sounded the alarm on another large carrier bailing on Texas next year:

TX Marketplace Rumor Mill: Friday Health Plans is OUT for 2023. @LouiseNorris @charles_gaba @bjdickmayhew

— Jenny Chumbley Hogue (@kgmom219) October 12, 2022

And its confirmed. Email received from Friday. Buckle up folks! Individual OEP in Texas is going to be a bumpy ride! https://t.co/AMNJ4rPyr3

— Jenny Chumbley Hogue (@kgmom219) October 12, 2022
March 29th, 2023:
Texas regulators have placed Friday Health Plans into liquidation and ordered the company to end all business in the state.
A district court in Austin found that Friday's Texas subsidiary is insolvent and had not maintained a minimum surplus of $1.4 million under state law. pic.twitter.com/3wetzhiVpB

— AHVAP (@AHVAPORG) March 29, 2023
Friday Health Plans of North Carolina Stops Accepting New Enrollment

As of March 31, 2023, Friday Health Plans of North Carolina, after discussions with state regulators, stopped offering additional enrollment in North Carolina. This announcement does not affect those consumers who have already chosen Friday Health Plans of North Carolina for 2023 health coverage. This announcement also does not affect Friday plans offered in other HealthCare.gov states.

As a result of this action, consumers in North Carolina who aren't already enrolled in a Friday plan won't see or be able to select a Friday plan through HealthCare.gov. North Carolina consumers who are already enrolled in a Friday plan for 2023 will continue to see and stay in their current plan for 2023 coverage, but won't be able to change to another plan with Friday. Current Friday Health Plan enrollees in North Carolina will still be able to update their plan with household changes and life events (including adding members to existing policies).
Friday Health Plans Inc., a Texas-based health insurance startup, has been placed under receivership by the Texas Department of Insurance and ordered to liquidate. The Travis County District Court found Friday Health to be insolvent, with total liabilities exceeding its admitted assets and total adjusted capital less than what is required under the Texas Insurance Code. The company launched in 2015 and focused on marketplace products, later expanding to Individual Coverage Health Reimbursement Arrangements (ICHRAs). But like other startups, it struggled to reach profitability or substantial market share.

Prior to the receivership, Friday enrolled 293,111 members in Texas, making it the fourth-largest exchange insurer in the state. Members will continue to receive benefits until the company fully winds down operations, according to Friday Health's website. The insurer continues to serve an additional 88,580 members in six other states; Colorado, Georgia, Nevada, New Mexico, North Carolina and Oklahoma.
Insurance Commissioner Places Friday Health Under Supervision

OKLAHOMA CITY – Oklahoma Insurance Commissioner Glen Mulready announced today that he has placed Friday Health Plans of Oklahoma, Inc. (Friday Health) under supervision of the Oklahoma Insurance Department (OID). Friday Health is a health maintenance organization domiciled and licensed only in Oklahoma.

Commissioner Mulready stated, "The decision to place Friday Health under supervision was not taken lightly. However, given the company's financial situation, we determined this was the best action to protect policyholders and ensure their claims are paid."

Friday Health is a subsidiary of the Friday Health group. The Friday Health group is Colorado-based and provides health coverage to individuals and families in multiple states. The company was founded in 2015 and had been operating the Friday Health Plans of Oklahoma HMO since 2019.

The OID has been monitoring the declining financial situation with the Friday Health group over the past year and has been in regular communication with their leadership team since late 2022 when several executive members were replaced.
Dear Valued Broker,

In conjunction with the Georgia Office of Insurance and Safety Fire Commissioner ("OCI") and CMS, Friday Health Plans of Georgia, Inc. ("FHP GA"), has agreed to suspend new member enrollments, on and off-exchange in Georgia. Existing FHP GA members are not impacted by this change.

If you, or one of your individual customers attempts to enroll in a Friday health plan in the state of Georgia, an error message will display. This process is necessary to prevent individuals or their brokers from erroneously enrolling in a plan.

FHP GA has achieved growth that exceeded expectations. Out of an abundance of caution and our desire to grow in a tightly controlled manner, we have agreed to halt new enrollment into all FHP GA plans. We will continue to work with OCI to monitor our progress as a company and look forward to reopening enrollment to serve those individuals seeking coverage on or off the Federal exchanges.
"Existing FHP GA members are not impacted by this change," it says.
Yeah, well, about that...via the Georgia Office of Commissioner of Insurance and Safety Fire:
Important Announcement Regarding Friday Health Plans of Georgia, Inc.

MAY 31, 2023

Friday Health Plans of Georgia, Inc. ("Friday Health Plans") will be placed into receivership to protect Georgia policyholders due to its reported insolvency and inability to raise additional funds from outside investors. 

Friday Health Plans was placed into administrative supervision on March 8, 2023, by consent order to try to cure its surplus deficiency reported to our office on March 3, 2023. During this period of enhanced supervision our office has closely monitored the Company and determined that continued operation of Friday Health Plans was not possible without putting policyholders at risk, so we are acting to protect them.

Friday Health Plans policyholders that have health insurance coverage through the federally facilitated exchange – Your health insurance coverage will end at the end of the day on July 31, 2023. To ensure Friday Health Plans policyholders have an opportunity to replace their current exchange coverage before it is terminated, effective August 1, 2023, our office coordinated with the federal office known as the Center for Consumer Information and Insurance Oversight to implement a special enrollment period for members to select another exchange health insurance plan. 

The special enrollment period starts on June 1, 2023, and ends on September 29, 2023. If you purchased health insurance from Friday Health Plans through the federal exchange you must choose a new exchange health insurance plan by July 31, 2023, to avoid a gap in health insurance coverage. We have set up a website to assist impacted members with the process of choosing a new exchange health insurance plan.  

Again, it is important that if you are a Friday Health Plans policyholder, please select a new health insurance plan before July 31, 2023, to avoid any gaps in health insurance coverage. Below are important dates to keep in mind:

IMPORTANT DATES

June 1: Special Enrollment Period Begins

July 31: Last Day to Enroll Without a Gap in Coverage

August 1: All Friday Health Plans Policies Are Terminated

September 29: Last Day of Special Enrollment Period

Finally, providers should continue to service all Friday Health Plans members and should not demand payment other than the proper cost share associated with the medical service and relevant health plan. Providers will be paid for all covered claims for services performed prior to August 1, 2023. 
YIKES.
I don't know exactly what the breakout is of those ~89K enrollees by state, but according to their quarterly statement, Friday Health Plans of Georgia had 36,791 effectuated enrollees as of March 31st, 2023, so it should be roughly ~36K or so today. 
While there haven't been any other announcements from the remaining 5 states where the other ~53,000 Friday enrollees are located, I wouldn't be at all surprised if similar announcements come from Colorado, Nevada, New Mexico, North Carolina and/or Oklahoma over the next few weeks. Officially, their coverage is supposed to remain in place through the end of December, but that was supposed to be the case in Georgia as well.
It's extremely rare for an insurance dept. to pull the plug on an insurance carrier mid-year, especially with just 60 days notice before it happens. I don't remember seeing anything quite this dramatic since the ugly "Co-Op Risk Corridor Massacre" days of 2015.