Colorado: @C4HCO reports ~206K enrollees this year, up 5,000 since last month's record enrollment announcement
Thu, 07/08/2021 - 4:21pm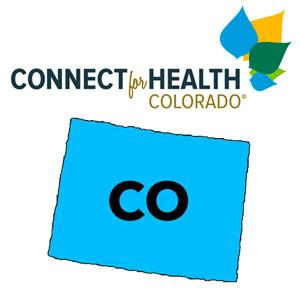 This just in from Connect for Health Colorado...
Colorado's Health Insurance Marketplace Maintains Enrollment Momentum

There's still time to enroll

DENVER – As of Wednesday, July 7, 205,813 Coloradans have signed up for a plan that provides coverage this year through Connect for Health Colorado. That's an additional 5,000 enrollments since last month when Connect for Health Colorado announced its Marketplace had reached a historic enrollment milestone for the 2021 plan year.
That's actually 5,694 more enrollees since June 7th, although they may be knocking it down a bit to account for attrition/etc. That amounts to 190 additional enrollees per day, which is actually up from the ~167/day which Colorado had been averaging from May through June. Huh.
"The sustained level of sign-ups— at least 1,000 per week over the past five months— tells me we're addressing the real need for affordable health insurance that protects people when they seek care," said Chief Executive Officer Kevin Patterson. "If you're still uninsured, or you're looking for a health plan in your budget, contact us right away. We're here to make the process as easy as possible to help you find the plan that meets your needs." 

Connect for Health Colorado re-opened its doors to uninsured residents Feb. 8 and began providing increased savings on health plans, including $0 plans for unemployment recipients, in April. Enrollment remains open until Sunday, August 15, 2021.

$0 and Low-Cost Plans Are Available 

If you've collected unemployment benefits starting in 2021, even for just one week, you may qualify for $0 per month premium options. These extra savings for unemployment recipients are only available for the 2021 plan (calendar) year.

Many people currently enrolled in a plan through Connect for Health Colorado may qualify for more savings, even those who weren't eligible in the past because of their income. In fact, three out of four customers can find a plan for $25 per month or less. 

To find out whether you qualify for additional savings on health insurance plans, how much plans cost and to compare all the plans available to you, contact Connect for Health Colorado at ConnectforHealthCO.com or by calling 855-752-6749. 

Use the Quick Cost and Plan Finder tool to get an estimate of costs and to search plans based on what matters most to you. You can also find an expert in your area and make an appointment today.