Colorado: @C4HCO hits all-time high #ACA enrollment thanks to SEP & #AmRescuePlan
Tue, 06/08/2021 - 5:00pm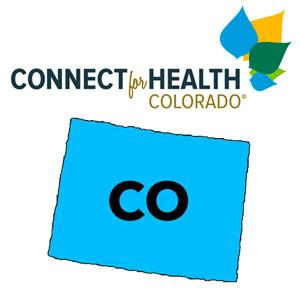 This just in from Connect for Health Colorado...
Connect for Health Colorado Hits Historic Enrollment Milestone for 2021 Plan Year

Thousands More Coloradans Have Health Coverage Thanks to Extended Enrollment Window and New, Federal Law

DENVER – As of Monday, June 7, 200,119 Coloradans have signed up for a plan that provides coverage this year through Connect for Health Colorado, the state's official health insurance marketplace. That is a historic number of enrollments in a plan year for Connect for Health Colorado since opening for business in 2013.

Just over 20,000 of this year's enrollments occurred since Connect for Health Colorado re-opened enrollment in Feb. 2021, and half of those sign ups occurred since the organization began offering expanded subsidies under a new, federal law in April 2021.
A month ago, C4HCO reported their 2021 COVID SEP enrollment tally at 17,282 as of May 5th. At the time, that broke out as roughly:
2/08 - 3/05: 4,700 (180/day)
3/06 - 4/07: 5,271 (160/day)
4/08 - 5/05: 7,311 (261/day)
With this latest update, it looks like they've added around 2,800 more SEP enrollees in the past 33 days, or 84 per day...a significant drop-off from February, March and April. This actually isn't that surprising; we're already almost halfway through the year, but deductibles for new enrollees remain at the full amount whether you enroll for one month or twelve. However, millions of people (nationally) are still eligible for ZERO PREMIUM ACA plans with extremely low deductibles, including many in Colorado, so I'd strongly advise Coloradoans to still at least visit C4HCO.com and check it out.
It looks like Colorado enrolled roughly 15,100 people from 2/15 - 4/30 versus 940,000 via HC.gov during the same time period. If you assume a straight extrapolation, that would mean something like:
2/15 - 4/30: 15,100 CO / 940K HCgov
5/01 - 5/31: 2,600 CO / 162K HCgov
...which would bring HCgov up to a bit over 1.1 million COVID SEP enrollments as of the end of May.
However, Colorado is a Medicaid Expansion state, and as I've noted several times before, NON-expansion states have seen average SEP enrollments increase more than 70% higher over pre-COVID SEPs than expansion states, and all of the non-expansion states are hosted via HealthCare.Gov, so the odds are that the May HC.gov SEP report (which I expect to come out this week) will be higher than that...probably at least 1.2 million, possibly as high as 1.3 QHP selections since 2/15.
Remember: You can still #GetCovered through August 15th!
"Connect for Health Colorado is thrilled to offer more savings and more time to enroll than ever before," said Chief Executive Officer Kevin Patterson. "I urge folks who are seeking health insurance to connect with one of our plan experts or Enrollment Centers to find lower costs, especially those who didn't qualify in the past. The sooner you enroll or update your application, the sooner your coverage and savings begin."

Lower Costs for Coverage Are Here

Thanks to the American Rescue Plan, families of all income ranges can now qualify for savings on health insurance when they shop through Connect for Health Colorado. The new law also increases the amount of assistance people can receive to cover some or all the cost of their health insurance premium. In fact, three out of four customers could potentially find a plan for $25 or less after the new savings are applied. People who have received unemployment benefits beginning in 2021 may qualify for $0 plan options.

Find Plans and Get Enrollment Assistance

To find out whether you qualify for additional savings on health insurance plans, how much plans cost and to compare all the plans available to you, contact Connect for Health Colorado at C4HCO.com or by calling 855-752-6749. Enrollment remains open until at least Sunday, August 15, 2021.

Want to browse plans and prices before starting an application? Use our Quick Cost and Plan Finder tool to get an estimate of costs and to search plans based on what matters most to you.

Want more personalized assistance? Plan experts- certified Brokers and community Assisters- are ready to help you figure out exactly what kind of health coverage you qualify for and navigate all your options. The enrollment assistance and advice are free. Find an expert in your area and make an appointment today.