Minnesota: @MNsure announces those who received unemployment earlier in 2021 can still take advantage of the #ARP's $0-premium #SecretPlatinum benefit!
Mon, 08/16/2021 - 1:25pm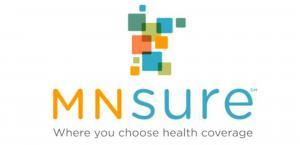 I'm gonna be posting mea culpas for a few days for missing important ACA-related announcements over the past few weeks.
As I've noted several times before, the American Rescue Plan includes an extremely helpful provision for any American who received unemployment benefits at any point during 2021. The short version is that if you received UI benefits for even a single week this year and want to enroll in ACA exchange coverage, your household income will be defined as being 133% of the Federal Poverty Level for purposes of ACA subsidy eligibility regardless of how high or low your actual 2021 income ends up being.
This means, in turn, that you're eligible for a fully-subsidized ACA exchange plan...that is, there will be at least one Silver plan available for $0/month in premiums after subsidies are applied.
But wait, there's more! Thanks to the ACA's Cost Sharing Reduction provision, anyone who earns less than 150% FPL is also eligible for maximum CSR subsidies. This means that the deductible, co-pays and coinsurance costs for Silver plans, which normally can run into thousands of dollars, are also dramatically slashed to as little as a few hundred dollars.
In other words, while it may be officially designated as a "Silver" plan, in practice it's a "Platinum" plan...for $0 per month.
In most states, those who received unemployment benefits earlier in the year had to sign up no later than August 15th to take advantage of this provision; now that it's after that date, only those who become newly unemployed can do so for the remainder of 2021.
HOWEVER, there are several states where those who received UI benefits prior to August 15th can still do so.
In CA, CT, DC, NJ, NY & VT, this is because they've extended their "No Excuse Needed" SEP out to as late as October or even the end of 2021 anyway:
Minnesota is a bit different. They ended their official SEP back on July 16th, however, they're making a special exception for those who received UI benefits earlier in the year:
Unemployment Income Benefits Through MNsure and the American Rescue Plan

Minnesotans who received unemployment income for at least one week in 2021 can enroll through MNsure for extremely low-cost health insurance.
If you qualify for this benefit, you may be able to find a plan through MNsure with a $0 per month premium cost.
If you qualify for this benefit and enroll in a silver level plan through MNsure, you will see greatly reduced out-of-pocket costs for in-network services.

Who qualifies?

You must be eligible for a tax credit through MNsure.
Households where the tax filer -- including one or both spouses of those married and filing jointly -- received unemployment income for at least one week in 2021.
Again, the coverage will still only be valid for the next few months, but your eligibility for the $0-premium ARP provision should still be valid whether you went on unemployment before July 16th or afterwards. Contact MNsure.org for more details.