Minnesota: Did You have Unemployment Income in 2021? You may Qualify for Health Insurance with a $0/Month Premium! #GetCovered
Tue, 07/20/2021 - 2:34pm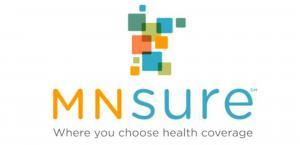 MNsure may have ended their "no reason needed" Special Enrollment Period (SEP) a few days ago, but anyone qualifying for a traditional SEP is still eligible...and this year, that includes anyone who's on unemployment at any point during 2021:
Did You have Unemployment Income in 2021? You may Qualify for Health Insurance with a $0/Month Premium 

July 20, 2021

ST. PAUL, Minn.—Minnesotans who received unemployment income at any time in 2021 now can access extremely low-cost health insurance through MNsure.

The new benefits were implemented as part of the American Rescue Plan legislation enacted earlier this year. New federal subsidies for private health insurance on MNsure act as an instant discount for consumers, lowering the cost for monthly premiums. Some Minnesotans can find a plan with a premium as low as $0 per month.

Accessing benefits that lower the cost for consumers is crucial for Minnesotans who are currently experiencing or have experienced unemployment in 2021. Approximately 16% of those who are unemployed have no health insurance, nearly four times higher than the statewide average uninsured rate.

MNsure encourages anyone who received unemployment income for at least one week in 2021 to visit MNsure.org to check out their options. If you are uninsured or enrolled in a plan outside of MNsure and qualify for this benefit, you will have a 60-day special enrollment period to shop for coverage and select a private health insurance plan with a low monthly cost or even a $0/month premium. Current MNsure enrollees who qualify also can use this opportunity to change to a $0/month premium plan.

Wondering if you may qualify? Free help is always available through MNsure. Our statewide network of certified assisters can walk you through the enrollment process: visit MNsure.organd select "Find free help" to get started today.

MNsure is Minnesota's health insurance marketplace where individuals and families can shop, compare and choose health insurance coverage that meets their needs. MNsure is the only place you can apply for financial help to lower the cost of your monthly insurance premium and out-of-pocket costs. Most Minnesotans who enroll through MNsure qualify for financial help.