Colorado: @C4HCO officially launches expanded #AmRescuePlan #ACA subsidies today!
Thu, 04/15/2021 - 4:29pm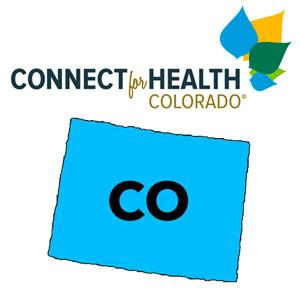 via Connect for Health Colorado:
Connect for Health Colorado Offers More Savings to More Coloradans on Health Insurance Costs

Many Residents Can Find Coverage for Just A Few Dollars a Month

DENVER – Starting today, Thursday, April 15, Coloradans seeking health insurance can access more savings as a result of the American Rescue Plan (also known as the "COVID relief package") when they shop through Connect for Health Colorado®. The American Rescue Plan expanded financial help for health insurance plans that people buy via the federal and state health insurance exchanges through 2022. And, for the first time, ever, Colorado individuals and families of all income ranges can qualify for reduced premiums.

"We're ready and eager to provide these savings to more Coloradans who need relief right away," said Chief Executive Officer Kevin Patterson. "I encourage those who need coverage to sign up. If you were unable to obtain financial help in the past, now is the time to re-apply. You might be surprised how much you can save."

What's Different Now?

There is more financial help available to more Coloradans for health insurance.

One out of five (21%) customers could potentially have a $0 premium if they were to stay with their current plan. 
Two out of three (64%) customers could potentially have a $0 premium if they were to enroll in the lowest cost plan available to them. 
Three out of four people could potentially have a $25 premium or less if they were to enroll in the lowest cost plan available to them.

People who were making too much money before may now qualify for financial help to reduce premiums.

Anyone who has received unemployment benefits for at least one week in 2021 may qualify for $0 and low-cost 2021 health insurance premium options when they shop through Connect for Health Colorado. The amount of financial assistance we provide will cover the entire cost of the second-lowest-cost Silver plan, but you can put that amount of help toward any plan available to you. 

When Can I Get More Savings and/or Enroll?

You can submit a new application for financial help beginning today. Connect for Health Colorado is keeping enrollment open to anyone who needs health insurance through at least Aug. 15, 2021. But remember that the sooner you enroll, the sooner your coverage begins. 

How Do I Know What I Qualify For?

To find out whether you qualify for additional savings on health insurance plans, how much financial assistance you can receive and to see all the plans available to you, contact Connect for Health Colorado at ConnectforHealthCO.com or by calling 855-752-6749. 

Want to browse plans and prices before starting an application? Use our Quick Cost and Plan Finder tool to get an estimate of costs and to search plans based on what matters most to you.

Want more personalized assistance? Plan experts- certified Brokers and community Assisters- are ready to help you figure out exactly what kind of health coverage you qualify for and navigate all your options. The enrollment assistance and advice are free. Find an expert in your area and make an appointment today.