New York: Health Dept. & Atty. General remind New Yorkers to beware of health insurance scams
Fri, 11/17/2023 - 9:57am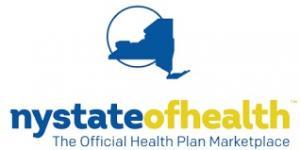 Health Insurance Scams Related to Renewals Are Increasing

Health Commissioner and Attorney General Offer Tips to Avoid Scams

ALBANY, NY. (November 16, 2023) State Health Commissioner Dr. James McDonald and Attorney General Letitia James today cautioned New Yorkers about health insurance enrollment scams as 2024 enrollment through the NY State of Health is set to begin on November 16.

The NY State of Health, New York's Health Plan Marketplace, offers one-stop health insurance shopping for both public health programs, Medicaid, Child Health Plus, and the Essential Plan, and commercial health insurance, Qualified Health Plans. Earlier this year, after the pandemic's continuous coverage rules expired, New York State resumed the practice of reviewing and renewing eligibility for those enrolled in the public health programs. Health insurance scams regarding these renewals are increasing.

Commissioner McDonald and Attorney General James previously highlighted concerns about scammers potentially taking advantage of New Yorkers seeking to enroll in health insurance programs in May.

"It's very unfortunate that New Yorkers who are only trying to protect themselves and their families with health insurance coverage are being taken advantage of," State Health Commissioner Dr. James McDonald said. "I encourage all New Yorkers to continue to be very cautious and follow important guidelines such as keeping personal information private and looking for the official New York State of Health, Medicaid or State Department of Health logos on forms before completing them. We want all residents to protect themselves from these fraudulent activities."

"We cannot allow scammers to prey on vulnerable New Yorkers who are simply trying to secure or renew their health insurance," said Attorney General James. "As people enroll in health plans through NY State of Health, there are unfortunately bad actors trying to take advantage of the situation. I urge all New Yorkers to be vigilant and I encourage everyone to contact my office immediately if they think they've been approached by a scammer."

Attorney General James and Commissioner Dr. McDonald are warning New Yorkers to be wary of scammers who call, text, or e-mail pretending to be from the NY State of Health or other New York State agencies.

There are several ways scammers prey on New Yorkers who are trying to obtain or keep health insurance:

Scammers use fear by threatening New Yorkers that their Medicaid or other health coverage is at risk for cancellation or that they have already lost their Medicaid or other health coverage unless they provide hundreds of dollars to reinstate or continue benefits.

Scammers will also use false offers of generosity to lure New Yorkers into providing personal information. This is typically done through phishing scams offering people gift cards or money to "update" their health accounts so as not to lose coverage.

The New York agencies that administer Medicaid, Child Health Plus, and the Essential Plan benefits will never charge or ask for money from consumers to enroll or re-enroll. They will also not offer New Yorkers rewards to renew their coverage.

Attorney General James and Commissioner Dr. McDonald provided the following tips:

No one can ever charge a fee to renew health insurance in Medicaid, Child Health Plus, or the Essential Plan.

If enrolled in health insurance through the NY State of Health, many people are available to help you renew for free. These include the state's health-certified enrollment assistors (including navigators, agents, and brokers) and customer service representatives. For information or guidance, visit the NY State of Health website or call 1-855-355-5777.

Government agencies will never threaten, demand payment, or ask for credit information, in a text message, e-mail, or phone call.

Submitting contact information to some websites may lead to calls, texts, or emails from scammers.

Enrollment in Medicaid, Child Health Plus, and the Essential plan is open year-round. However, New York State requires enrollees to renew their eligibility for these health plans every 12 months, although the annual renewal was suspended during the COVID-19 emergency. Enrollees are being sent renewal notices well in advance of their coverage end dates with detailed instructions on how to stay covered and their deadline to renew.

To enroll in a Qualified Health Plan for 2024, New Yorkers must do so during the open enrollment period that starts on November 16. Enrollment must be completed by December 15 for coverage to begin on January 1, 2024. New Yorkers who experience qualifying life events (for example, a marriage, divorce, or birth of a child) can enroll in a Qualified Health Plan outside of the open enrollment period. It is important to note that most people are eligible for tax credits which lower the monthly costs of a Qualified Health Plan.