CoveredCA announces Open Enrollment promotion, reminds Californians that the Mandate Penalty is back
Tue, 12/10/2019 - 2:14pm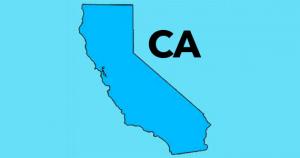 Covered California and the Challenged Athletes Foundation Team Up to Promote Open Enrollment and the Dec. 15 Deadline for Coverage During All of 2020

While Covered California's Open Enrollment period runs through Jan. 31, 2020, consumers must enroll by the end of Dec. 15 to have their coverage begin on Jan. 1.
Covered California is teaming up with the Challenged Athletes Foundation, to host a Holiday Boot Camp to promote the importance of health, fitness and the open enrollment period. 
The Boot Camp will be led by Paralympian, 2019 Parapan Gold Medalist and World Record Holder Scout Bassett and Nike Master Trainer Betina Gozo.
Californians who choose to go without coverage could face a penalty when they file their 2020 taxes.

Covered California continued its statewide open enrollment campaign by teaming up with the Challenged Athletes Foundation in San Diego for its Holiday Boot Camp on Tuesday. The event comes as Covered California alerts consumers about a critical upcoming deadline. Consumers must sign up by Dec. 15 if they want their coverage to start on Jan. 1.

"We want all Californians to know that if they want coverage for all of 2020, the deadline to sign up is this Sunday," said Covered California Executive Director Peter V. Lee said. "Now is the time to check if you qualify for the new state subsidies that are available for the first time this year, which are lowering costs for hundreds of thousands of Californians, and ring in the New Year with a quality health care plan."

The event continues Covered California's campaign of teaming up with well-known Californians who promote healthy lifestyles and understand the importance of access to quality care. 

Scout Bassett will share her awe-inspiring story of perseverance and courage, which saw her go from being adopted as an amputee from a chemical fire in Nanjing, China to growing up with a family in the United States, and eventually becoming a World Record-holding Paralympian in the 400 meters and American record-holder in 100-meter and 200-meter sprints.

The Challenged Athletes Foundation (CAF) was established in 1997 and assists, supports, and provides opportunity to people with physical challenges — like Bassett and hundreds and others — so that they can lead active lifestyles and compete in athletic events.

"CAF believes all people deserve the right to a healthy lifestyle and wellness through sports. We are excited to host an inclusive Holiday Bootcamp with Covered California to showcase our commitment to athletes of all ages and abilities, and a shared priority for staying healthy", says Bob Babbitt, Co-Founder of CAF.

In addition, Covered California will be joined by Betina Gozo at the Boot Camp.  Gozo began learning dance, performing and music at a very young age and used her love of fitness to become a Nike Master Trainer.  She has traveled the country working to help people become the best versions of themselves through fitness and health.

Covered California also wants to make sure that consumers know that California has restored the penalty that was part of the Patient Protection and Affordable Care Act from 2014 through 2018, meaning consumers who do not get covered could face a fine when they file their 2020 taxes in the spring of 2021.

For those facing a penalty, a family of four would pay at least $2,000, and potentially more, for not having health insurance throughout 2020.

"Consumers need to take action now during open enrollment," Lee said. "This is when people can sign up to get health insurance and avoid the potential of a big surprise when they file their taxes in 2021."

Those interested in learning more about their coverage options can:

Visit www.CoveredCA.com.
Get free and confidential in-person assistance, in a variety of languages, from a certified enroller.
Have a certified enroller call them and help them for free.
Call Covered California at (800) 300-1506.
Open enrollment runs through Jan. 31, 2020.