New York: NY State of Health releases 2023 health insurance update; enrollments continue to rise
Mon, 04/24/2023 - 9:17am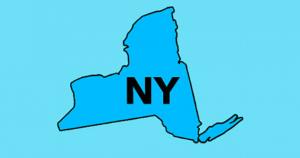 Since March 2020, Aligned with Federal Continuous Coverage Requirements, Enrollment in NY State of Health Programs has Grown by 41 Percent

As the Post-Public Health Emergency Redetermination Process Begins, State Has Deployed Multi-pronged Strategy to Maximize Number of Consumers who Maintain Coverage

ALBANY, N.Y. (April 20, 2023) – NY State of Health, the state's official health plan Marketplace, today released the 2023 Health Insurance Coverage Update, a detailed summary of NY State of Health enrollment, including demographics, quality measures, and the cost savings realized by millions of New Yorkers who have comprehensive health insurance through the Marketplace.  As of January 31, 2023, NY State of Health enrollment is nearly 6.9 million, or more than one in three New Yorkers across the state.

Read the Marketplace's 2023 Health Insurance Coverage Update here.
(Note: The 6.9M figure includes Medicaid and CHIP, neither of which are traditionally included as "marketplace enrollment" in most ACA exchange reports.)
"NY State of Health's Coverage Update demonstrates that the demand for quality, low-cost health insurance is strong and confirms that the Marketplace remains an essential outlet for New Yorkers who need coverage," NY State of Health Executive Director Danielle Holahan said. "As eligibility reviews resume for all public health insurance programs, we are committed to making renewals for millions of New Yorkers across the state as seamless as possible and maximizing the number of consumers who retain coverage."

Since the COVID-19 pandemic began in early 2020, enrollment in NY State of Health programs has grown by over 2 million, or 41 percent. Federal continuous coverage provisions for public health programs, combined with enhanced tax credits available through the American Rescue Plan Act and later extended by the Inflation Reduction Act for Qualified Health Plans (QHPs), have allowed the Marketplace to extend more affordable health insurance options, and continue to allow seamless transitions between public and private health insurance programs as individuals and families experienced disruptions in their circumstances throughout the pandemic. 

Other highlights from the 2023 Health Insurance Coverage Update include:

Compared to a QHP, the Essential Plan reduced both premium and out-of-pocket costs for enrollees by more than $1,600, saving New Yorkers an estimated $940 million a year in 2022.

Since new subsidies under American Rescue Plan Act (ARPA) became available, over 94,000 new members have enrolled in QHP coverage.

In total, over 33,000 New Yorkers, or just over 15 percent of QHP enrollees, pay less than $100/month in premiums.

Total Medicaid enrollment (consisting of enrollments through the Marketplace plus local departments of social services) was 7,817,672, reflecting a 28 percent increase (1,710,023 members) from March 2020 to January 2023.
(New York State has been gradually shifting its Medicaid enrollment program from pre-ACA systems over to the NY State of Health database over the years; at this point, about 2/3 of NY Medicaid enrollees are now enrolled via the NYSOH system.)
Within the Marketplace, 55 percent of enrollees reside in New York City; 12 percent in Long Island; 16 percent in the Capital/Mid-Hudson/North Country region; 6 percent in the Western region; and 11 percent in the Central region.

Now that updated federal regulations are ending continuous coverage provisions for public health insurance programs, renewal notices will be sent to Medicaid, Child Health Plus (CHPlus), and Essential Plan enrollees, with their deadline to renew or risk a gap in coverage.  The Marketplace is making every effort to keep New Yorkers enrolled in health insurance as the redetermination process commences. The state has deployed a multipronged strategy to maximize the number of consumers who maintain coverage, by doing the following:

Partnering with stakeholders across the health care spectrum
Leveraging flexibilities in federal rules
Making system enhancements to streamline the consumer experience

Engaging in continuous outreach activities, including a robust public education campaign with paid advertising, option to receive text notifications about renewals, an informational consumer webpage, and an online Communications Tool Kit for partners, providers, advocates and stakeholders

All health plans offered through NY State of Health cover preventive care, such as routine doctor visits and screenings, at no additional cost. For more information about Marketplace health plans and enrolling in coverage, visit: nystateofhealth.ny.gov.
I've included a few key graphs/tables from the full report below: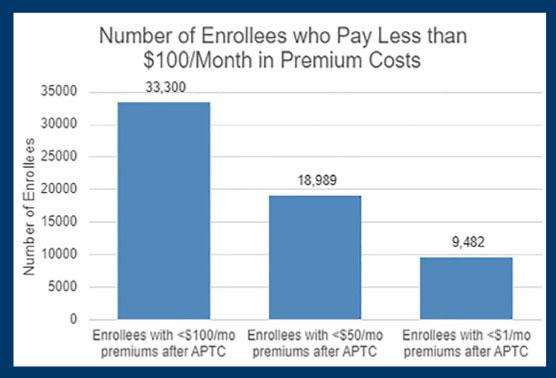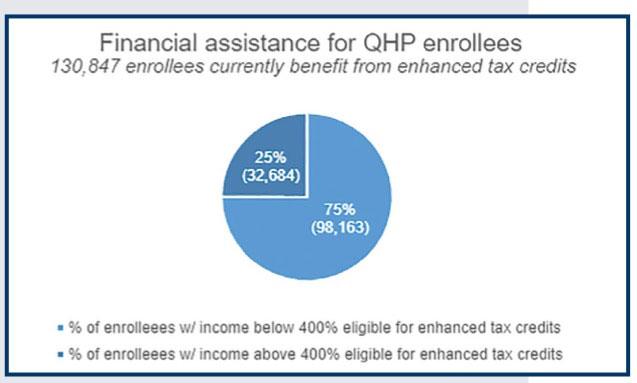 ​​​​​​​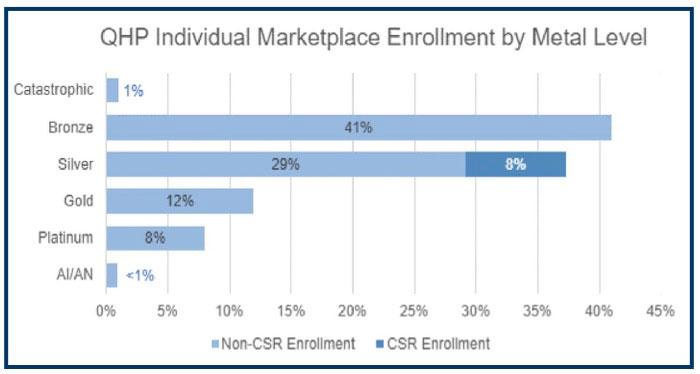 ​​​​​​​

​​​​​​​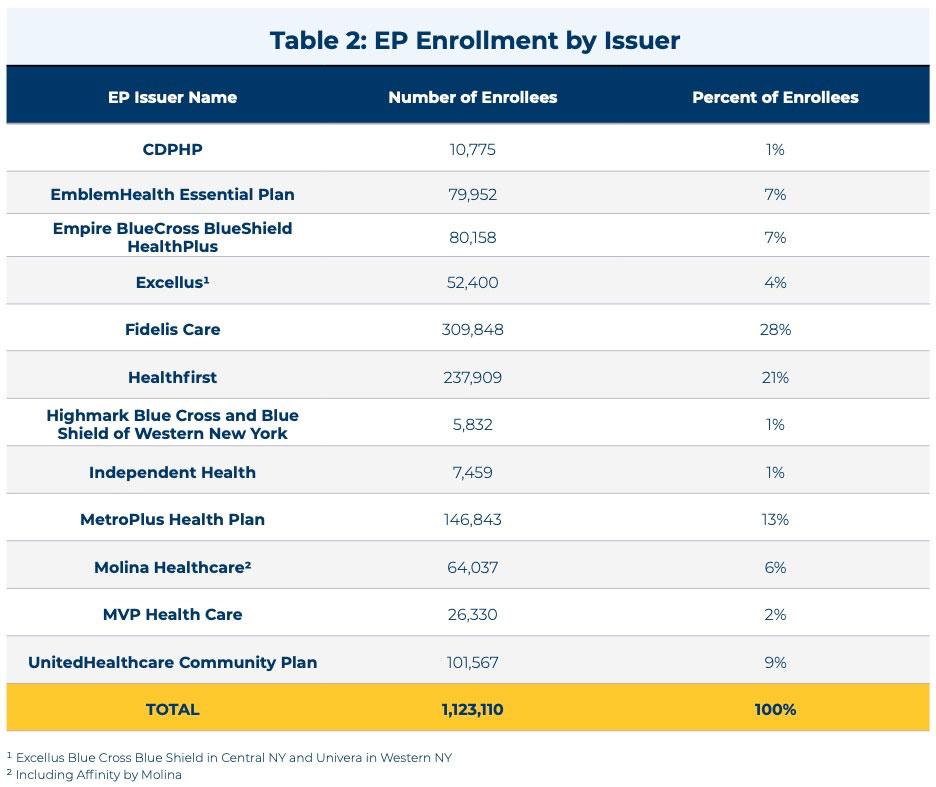 ​​​​​​​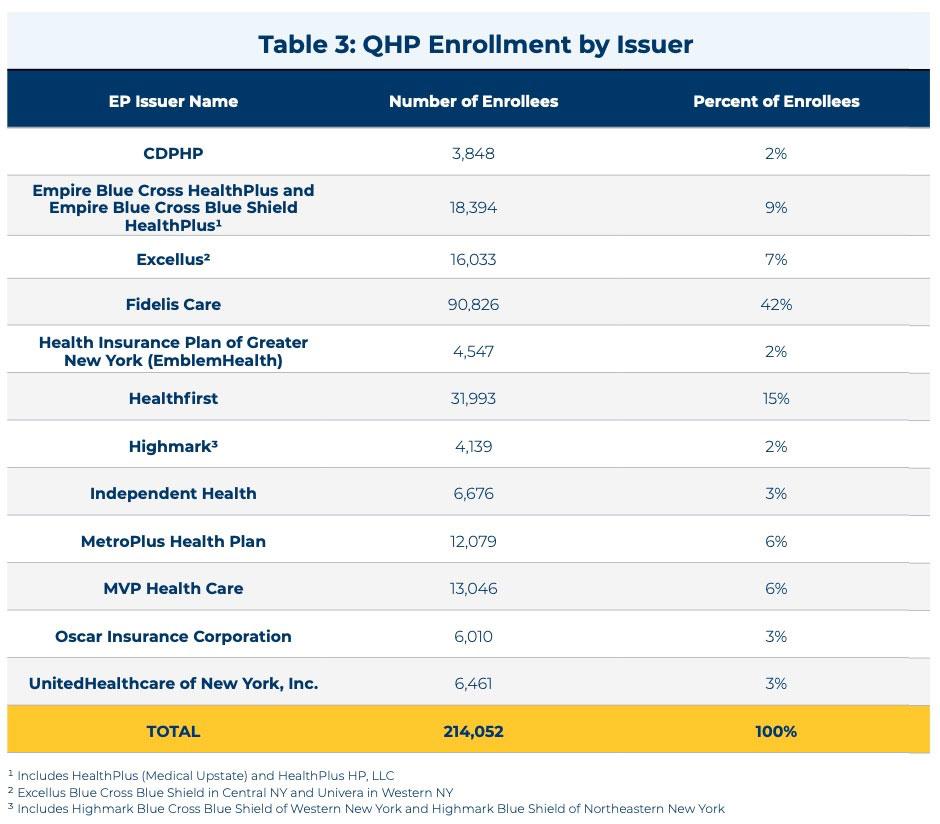 ​​​​​​​ ​​​​​​​