Texas: Friday...Friday...regulators are liquidating Friday...
Tue, 04/04/2023 - 4:47pm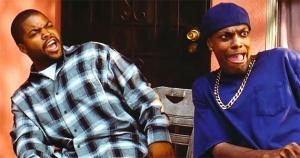 Texas: Friday Health Plans Bails; Another ~230K Enrollees Will Have To Pick A Different Day Of The Week

It was just four days ago that Bright Healthcare, which had been aggressively expanding their individual market coverage area footprint as recently as a year ago, suddenly announced that they were doing a complete 180 and instead pulling out of virtually the entire individual & small group markets nationally starting in January 2023.

...Well, just one day after the Bright Healthcare bombshell news broke, Texas-based health insurance broker Jenny Chumbley Hogue sounded the alarm on another large carrier bailing on Texas next year:

TX Marketplace Rumor Mill: Friday Health Plans is OUT for 2023. @LouiseNorris @charles_gaba @bjdickmayhew

— Jenny Chumbley Hogue (@kgmom219) October 12, 2022

And its confirmed. Email received from Friday. Buckle up folks! Individual OEP in Texas is going to be a bumpy ride! https://t.co/AMNJ4rPyr3

— Jenny Chumbley Hogue (@kgmom219) October 12, 2022
March 29th, 2023:
Texas regulators have placed Friday Health Plans into liquidation and ordered the company to end all business in the state.
A district court in Austin found that Friday's Texas subsidiary is insolvent and had not maintained a minimum surplus of $1.4 million under state law. pic.twitter.com/3wetzhiVpB

— AHVAP (@AHVAPORG) March 29, 2023
April 3rd, 2023:
Friday Health Plans in North Carolina is no longer accepting new applications as of 3/31 at 8pm ET.

cc: @bjdickmayhew

— Stacy Edgar (@stacymei) April 3, 2023
Friday Health Plans Inc., a Texas-based health insurance startup, has been placed under receivership by the Texas Department of Insurance and ordered to liquidate. The Travis County District Court found Friday Health to be insolvent, with total liabilities exceeding its admitted assets and total adjusted capital less than what is required under the Texas Insurance Code. The company launched in 2015 and focused on marketplace products, later expanding to Individual Coverage Health Reimbursement Arrangements (ICHRAs). But like other startups, it struggled to reach profitability or substantial market share.

Prior to the receivership, Friday enrolled 293,111 members in Texas, making it the fourth-largest exchange insurer in the state. Members will continue to receive benefits until the company fully winds down operations, according to Friday Health's website. The insurer continues to serve an additional 88,580 members in six other states; Colorado, Georgia, Nevada, New Mexico, North Carolina and Oklahoma.
CORRECTION: I'm a little confused bout the wording of the second paragraph above. As noted in Jenny Chumbley Hogue's tweets above (and as I somehow missed in the original version of this post even though I had just posted those tweets a few minutes earlier!), Friday dropped out of Texas' ACA exchange last fall, so they shouldn't have any current individual market enrollees in the state unless I misunderstood something. The other ~88K enrollees in the other states might want to pay attention, however...especially those in North Carolina, given the Stacy Edgar's tweet yesterday.
This is a serious issue, but I couldn't help but notice a pattern surrounding these flashy startup "next generation" insurance carriers last fall:
The key to being a successful player in the health insurance market is to NOT have a short, cutesy name like Oscar, Bright or Friday.

For all the griping I keep doing over names like "Anthem Blue Cross Blue Shield of the Pacific Northwest," that seems to be the way to survive.

— Charles Gaba (@charles_gaba) October 12, 2022