This Tax Season, PA takes the Path to Pennie™ for Quality, Accessible Health Coverage
Tue, 02/07/2023 - 3:56pm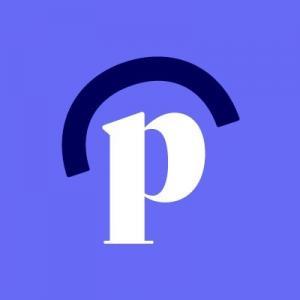 via Pennie, Pennsylvania's state-based ACA exchange:
This Tax Season, PA takes the Path to Pennie™ for Quality, Accessible Health Coverage

This tax season, uninsured Pennsylvanians can enroll in quality, low-cost health coverage through Path to Pennie™. The Pennsylvania Department of Revenue and Pennie have teamed up to allow uninsured tax filers the ability to get covered outside of Open Enrollment. When completing their Pennsylvania state income tax return, individuals can indicate interest in getting covered through Pennie.

Uninsured Pennsylvanians will be able to indicate they are without health insurance through an optional tax form called, REV-1882 'Health Insurance Coverage Information Request.' This form creates a simple and straightforward way for Pennsylvanians to specify that they, their spouse, and/or their dependents do not have health coverage and are interested in learning more about the services provided by Pennie.

If you file your tax returns electronically, the majority of third-party tax preparation software providers will automatically complete the REV-1882 on your behalf if you answer a few simple questions. This simple process is also how it works through myPATH, the Department of Revenue's free online filing system for state returns. Those who fill out form REV-1882 will receive an official postal notice from Pennie with further instructions on how to get covered through a Special Enrollment Period.

Lt. Gov. Austin Davis joined Pennie Executive Director Zachary Sherman and Volunteer Income Tax Assistance preparers at a news conference today at Widener University Commonwealth Law School in Harrisburg to tout Path to Pennie's benefits for Pennsylvanians who lack health insurance.

"Path to Pennie is a great example of how state government can and should work for the people of Pennsylvania," said Davis. "The Shapiro-Davis administration is going to do everything it can to be customer-friendly and accessible. Pennsylvanians are hard-working, and they are willing to pitch in and lend a hand, as you can tell from the outstanding response from the volunteer tax preparers who have helped their fellow Pennsylvanians with their tax returns and now with getting health coverage."

"We are thrilled to continue this collaboration with the Department of Revenue. Path to Pennie provides uninsured Pennsylvanians with a unique opportunity to enroll in quality, low-cost, health coverage," said Sherman. "If you are in need of comprehensive coverage at a price you can afford, fill out the Health Insurance Coverage Information Request form when you file your taxes. Just check the box to jumpstart the enrollment process."

Tax filers who "check the box" will receive a notice from Pennie, which will include three important pieces of information: 1) a unique access code for claiming their new Pennie account, 2) an estimate of potential financial savings on coverage, and 3) a 60-day enrollment window to shop, compare plans and enroll in health coverage. Pennie provides personalized, unbiased support and expertise virtually, over the phone, or in-person and in one's preferred language. Customers can simply call Pennie Customer Service at 1-844-844-8040 or find Pennie-certified pros at pennie.com/connect. Pennie Customer Service is open from 8 am – 6 pm, Monday through Friday.