Pennsylvania: Wolf Admin highlights @Pennie 2023 Open Enrollment Period w/quality plans, new opportunities for financial savings, etc.
Tue, 11/15/2022 - 3:56pm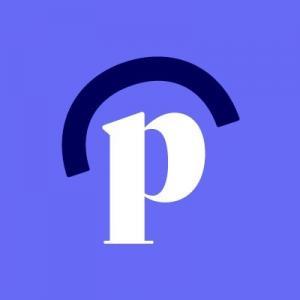 Yet another press release I missed a week or so ago...
Wolf Administration Highlights Pennie® Open Enrollment Period for 2023 Coverage with Quality Plans, Affordable Monthly Premiums, and New Eligibility Opportunities for Financial Savings 

 ​Carlisle, PA – Representatives from the Pennsylvania Insurance Department (PID), Pennie, and Pennsylvania Association of Community Health Centers (PACHC) celebrated the beginning of the open enrollment period today at Sadler Health Center in Carlisle to remind Pennsylvanians that Pennie, the commonwealth's official online health insurance marketplace, is now open for all Pennsylvanians to apply, compare plans, and enroll in high-quality health coverage. This annual Open Enrollment Period is an opportunity for Pennsylvanians to take advantage of substantial savings on 2023 coverage created by the American Rescue Plan and extended by the Inflation Reduction Act.

"Easy access to affordable quality health coverage for all Pennsylvanians who want it is the bedrock on which Pennie was founded. As we strive to maximize the number of insured Pennsylvanians, the goal isn't just to have insurance but to have insurance someone can actually use," said Pennie Executive Director Zachary W. Sherman. "For anyone not insured through their job, Medical Assistance, or Medicare, I encourage them to explore their options through Pennie to see how we can help lower monthly premiums on high-quality health coverage from the top insurance companies across the commonwealth." 

Nine out of 10 Pennie customers qualify for financial savings, meaning most are eligible for subsidized monthly premiums on their health insurance. Currently, nearly 40% of Pennie customers pay less than $75 a month. Amidst rising inflation, Pennie helps keep insurance costs down, and Open Enrollment is the opportunity for Pennsylvanians to protect their health and wallets by getting the coverage and care they need.

"Quality, comprehensive health care coverage has never been more affordable, or more within reach for Pennsylvanians, and this Open Enrollment period is the best time to explore available options and shop around to find a plan, even if you already have insurance," said Pennsylvania Acting Insurance Commissioner Michael Humphreys. "The Insurance Department's goal of increased competition in the Marketplace has resulted in more choices, and increased affordability for consumers across the commonwealth. We encourage consumers to research and compare plans to find coverage that best fits their needs and provides robust benefits for themselves and their families."

Pennie's Open Enrollment Period runs from November 1 to January 15, 2023, with December 15 marking the deadline for coverage beginning New Year's Day. For those enrolling between December 16 and January 15, coverage will begin February 1, 2023.  All Pennsylvanians who are interested in affordable premiums on high-quality coverage should visit pennie.com today. Pennie's Plan Comparison Tool can provide a quick quote in advance of the application process. With just three simple questions, customers can see filtered plan options as well as the estimated amount of savings for which they qualify.

New this Open Enrollment, a recent change in federal policy has improved the affordability of health insurance for family members with insurance through a spouse or parent's work. In 2023, Pennsylvanians asked to pay more than 9.2 percent of their household income for a family plan through a family member's job can now come to Pennie to receive premium savings to reduce their cost of coverage. Some families have been locked out of receiving Affordable Care Act subsidies, even if the cost of a family plan was far more than 9.2 percent of their income. Pennsylvanians previously impacted by this issue can come back to Pennie to apply or update their application to enroll and receive the savings their family deserve.

Navigating health insurance ​options can be ​complex, so finding help through Pennie is as simple as ABC:  Assisters, Brokers, and Customer Service Representatives are all Pennie-certified to provide answers and guidance for Pennsylvanians. Local help can be in-person, over the phone, or virtual and in one's preferred language. All can be found on the connect page at pennie.com.

"Our network of Community Health Centers continues to play a key role in ensuring Pennsylvanians gain the security of health coverage and access to quality affordable care.  In-person, unbiased Certified Enrollment Assisters are available to help patients and customers wade through the complexity of applying for health insurance at many locations statewide," noted Tia Whitaker, Statewide Director of Outreach and Enrollment at the Pennsylvania Association of Community Health Centers. "The Inflation Reduction Act has helped to provide additional savings and lower costs of premiums making it easier to enroll in coverage.  Visit pachc.org to find a local Community Health Center."

Pennie and PID encourage anyone seeking coverage to go to pennie.com before January 15 and enroll in one of the high-quality options available in their area. Pennsylvanians interested in shopping for and purchasing health coverage through Pennie can visit pennie.com 24/7 or call Pennie Customer Service at 1-844-844-8040, which is open 8 am – 7 pm Monday through Friday and on Saturday from 8 am – 1 pm during Open Enrollment.