Colorado: @C4HCO announces 158K QHP selections to date; up 6.8% y/y #GetCovered TODAY!
Mon, 12/06/2021 - 2:13pm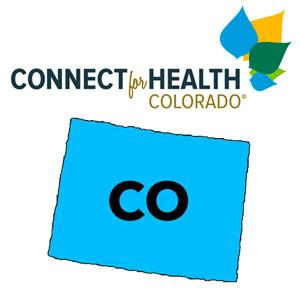 via Connect for Health Colorado:
Get Covered Colorado Day is December 8

DENVER- December 8, 2021, is Get Covered Colorado Day. The day of action is to encourage as many Coloradans as possible to enroll in 2022 health coverage during the annual Open Enrollment Period. Open Enrollment is the time of year to renew your health plan, change plans or sign up for a plan if you're uninsured. This year, more residents shopping through Colorado's health insurance exchange, Connect for Health Colorado, can expect increased plan choice and even more health insurance savings.

"Ensuring every Coloradan has access to high-quality, affordable health care has been a primary focus of our Administration since day one," said Lt. Governor and Director of the Office of Saving People Money on Health Care Dianne Primavera. "Get Covered Colorado Day is the perfect opportunity for uninsured Coloradans to sign up, or to remind friends and family that they can save money on their health care by shopping for plans on Connect for Health Colorado."

"I'm thrilled that more than 158,000 Coloradans have signed up for 2022 coverage at this point in the enrollment period," said Connect for Health Colorado Chief Executive Officer Kevin Patterson. "If you are looking for health insurance but don't know where to begin, Connect for Health Colorado is the place to go. We're here to help you apply for savings, give advice and get the coverage you need for next year."
As it happens, last year Connect for Health Colorado posted an enrollment update on the exact same day (December 6th)...of 148,000 Coloradans. That means C4HCO is currently running around 6.8% higher year over year as of the same point in the Open Enrollment Period.
It's worth noting that C4HCO put their tally at 50,522 QHP selections only 5 days ago, which presumably means they added their auto-renewals of existing enrollees into the mix over the weekend. Last year CO's final OEP total came in at a little under 180,000, so they're just 22K away from breaking that.
"Finding affordable insurance is a key step in getting access to the necessary health care for you and your family. Colorado's Reinsurance Program is a vital tool in keeping health insurance affordable for people, and for 2022, the success of the program will continue as it saves people an average of 24% on their premiums," said Colorado Insurance Commissioner Michael Conway. "For Get Covered Colorado Day, I encourage anyone who needs health insurance to take advantage not only of these savings, but the financial assistance that more Coloradans are eligible for this year."

Across the state, community leaders and influencers will promote this year's enrollment opportunity on social media using the hashtag #GetCovered. Coloradans across the state can follow the hashtags #GetCovered and #CoverCO to find information about the Open Enrollment Period. Residents can participate by signing up for coverage or reminding someone in their network who is uninsured to contact Connect for Health Colorado to apply for health insurance savings and enroll in a plan.

New Savings Are Here

Thanks to the American Rescue Plan Act passed early this year, health insurance savings are available to many individuals and families who were previously ineligible because of their income; two out of three customers who applied for financial help in 2021 but didn't qualify could receive financial help in 2022. If you're currently enrolled in a plan through Connect for Health Colorado and haven't updated your application recently, you'll likely qualify for more financial help when you renew your coverage this Open Enrollment Period.

Connecting with Enrollment Assistance

Free help is available from enrollment experts—certified Brokers and community-based Assisters— located throughout Colorado. Connect for Health Colorado also offers Enrollment Centers to provide you with personalized help signing up for a health insurance plan in-person or by phone, and many also offer virtual assistance. No appointment is necessary.

To find out whether you qualify for additional savings on health insurance plans, how much financial assistance you can receive and to see all the plans available to you, contact Connect for Health Colorado at C4HCO.com or by calling 855-752-6749.

The Open Enrollment Period ends January 15, 2021. People can enroll in Health First Colorado (Colorado's Medicaid program) and the Child Health Plan Plus (CHP+) program any time during the year if they qualify. Connect for Health Colorado can evaluate whether applicants likely qualify for Health First Colorado and CHP+.