Colorado: @C4HCO announces 50.5K QHP selections so far; 14% y/y #ACA Open Enrollment growth to date
Wed, 12/01/2021 - 1:22pm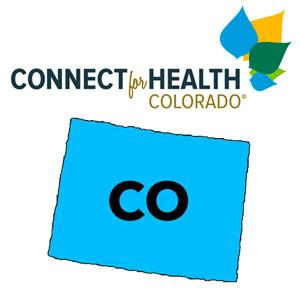 via Connect for Health Colorado:
Connect for Health Colorado Sees Steady Growth in Health Insurance Enrollments for 2022 Coverage

DENVER- 50,522 Coloradans have signed up for a health insurance plan through Connect for Health Colorado's Marketplace between Nov. 1 and Nov. 29, a 14-percentage increase over the same enrollment period last year. Through the first four weeks of the Open Enrollment Period, approximately 75 percent of applicants qualify for savings on their health insurance premiums.

"As the pandemic continues to affect our communities, it's more important than ever that Coloradans have access to affordable and quality health coverage," said Chief Executive Officer Kevin Patterson. "Residents who need health coverage, including those who have lost their job health insurance or find themselves in a different financial situation this year, should contact us right away to see the plans and savings available."

Thanks to the American Rescue Plan Act passed early this year, more residents can find health insurance savings through Connect for Health Colorado for their 2022 coverage. For the first time, health insurance savings are available to many individuals and families who were previously ineligible because of their income; two out of three customers who applied for financial help in 2021 but didn't qualify could receive financial help in 2022.

Important Dates

Coloradans shopping for health insurance through Connect for Health Colorado should pay attention to two important dates to secure coverage that begins January 1, 2022:

Dec. 2— Connect for Health Colorado will automatically renew plans for eligible customers on Dec. 2, 2021. Current customers should review their renewal plan details in their online account to make sure it still meets their needs and budget in 2022.

Dec. 15— Customers who are not eligible for auto-renewal, customers who wish to change their plan after their renewal, and any Coloradans seeking health insurance starting Jan. 1 must complete enrollment by Dec. 15, 2021.

While Connect for Health Colorado remains open through Jan. 15, people who sign up between Dec. 16 and Jan. 15 will receive a Feb. 1 start date for their 2022 health insurance plan, leaving them potentially without insurance for the month of January.

Enrollment Help is Available

Connect for Health Colorado offers free, virtual and in-person help from certified enrollment experts and at Enrollment Centers located throughout the state. People can also use the Quick Cost & Plan Finder to search for plans based on what matters most, including covered doctors, medications, monthly costs and estimated annual costs.