Minnesota: @MNsure enrolls over 9,600 more MN residents in coverage via ongoing SEP; #GetCovered thru 7/16!
Wed, 06/09/2021 - 1:22pm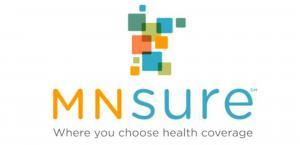 Get Covered This Summer: More Minnesotans Are Seeing Cost Savings Through MNsure

ST. PAUL, Minn.—For the first time, Minnesotans with higher incomes who purchase health insurance through MNsure can access advanced premium tax credits that lower the cost of monthly health insurance premiums. MNsure is encouraging Minnesotans whose incomes were previously too high for tax credits to take another look at private health care coverage through MNsure.

So far, over 9,600 Minnesotans have enrolled through MNsure's special enrollment period, which began on February 16 and ends on July 16. The special enrollment period is open to those who are uninsured or insured through a plan outside of MNsure. Private plans from BlueCross BlueShield, HealthPartners, Medica, Quartz and UCare are available.
MNsure has only issued one other SEP enrollment update this year...around 2,300 enrollments from 2/16 - 3/09, or 104 per day. They added another 7,300 over the next 91 days, or around 80/day, for an overall average enrollment of 85 per day since February.
Recent changes to the Affordable Care Act made through the American Rescue Plan mean eligible Minnesotans with household incomes that were previously too high to get tax credits will be able to find a plan for no more than 8.5% of their household income. For example, individuals earning more than $51,040 a year or families of four earning more than $104,800 a year can now access monthly savings.

"Minnesotans who weren't eligible for tax credits before are seeing big savings," said MNsure CEO Nate Clark. "If you thought health insurance was out of your reach or too expensive to afford, think again. Visit MNsure.org and see what you can save. Don't assume you make too much to get a discount. Most Minnesotans who purchase coverage through MNsure will qualify for cost savings."

Those who already receive tax credits through MNsure are already seeing the increased savings on their monthly premiums. Most Minnesotans can find private insurance coverage through MNsure for less than $175 per month. Individuals with incomes below $51,040 or families of four below $104,800 can typically find a plan for under $70 per person. Visit MNsure.org to get an estimate of your savings on comprehensive health insurance.

Minnesotans in need of health insurance have until June 30 for coverage beginning July 1. Those who enroll by the end of the special enrollment period on July 16 will have coverage beginning on August 1.

"You have until July 16 to enroll in coverage, but don't wait," said Clark. "These savings are only available through MNsure, so the sooner you enroll, the sooner you can save money on your health insurance. Get covered now so you can enjoy all that a Minnesota summer has to offer with the peace of mind that comes with knowing you have comprehensive health insurance at a price that you can afford."

Read our FAQ to learn more about the new benefits and how to enroll.

Get free help from an assister

MNsure's statewide network of expert assisters who can help Minnesotans apply and enroll, free of charge. You can also get online help to access frequently requested services.

The MNsure Contact Center is open 8 a.m. to 4 p.m. Monday-Friday at 651-539-2099 (855-366-7873 outside the Twin Cities).

MNsure is Minnesota's health insurance marketplace where individuals and families can shop, compare and choose health insurance coverage that meets their needs. MNsure is the only place you can apply for financial help to lower the cost of your monthly insurance premium and out-of-pocket costs. Most Minnesotans who enroll through MNsure qualify for financial help.