Colorado: 17.3K more Coloradans enrolled via @C4HCO since 2/08; #GetCovered thru 8/15!
Thu, 05/06/2021 - 6:28pm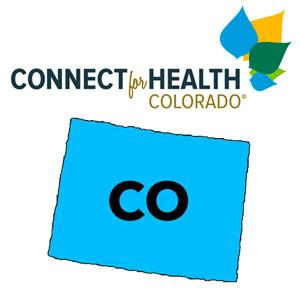 In addition to the 940,000 Americans who have enrolled in ACA coverage across the 36 states hosted by HealthCare.Gov to date during the COVID Special Enrollment Period, Connect for Health Colorado just announced that the Centennial State has enrolled over 17,200 more people via their own COVID SEP:
DENVER — 17,282 Coloradans have signed up for a health insurance plan since Connect for Health Colorado re-opened enrollment on Feb. 8, with more than 7,500 sign ups in the last month alone. That uptick in enrollments coincides with the date that Connect for Health Colorado began offering increased savings on health insurance to residents of all income ranges following the passage of the American Rescue Plan.
Hmmm...I know they say "7,500 in the past month", but they reported 9,971 as of 4/07, so that should mean 7,311 in the past month. Huh.
Still, using the 17,282 figure, it should break out to something like:
2/08 - 3/05: 4,700 (180/day)
3/06 - 4/07: 5,271 (160/day)
4/08 - 5/05: 7,311 (261/day)
Overall, that's 17,282 over 87 days, or 198 QHP selections per day...or roughly 2.1x the pace of the 96/day C4HCO averaged in spring 2019 or 19% more than the 167/day from spring 2020.
I'm assuming that the ~190 "discrepancy" can be explained by terminations / cancellations of some of the earlier QHP selections from Febuary & March.
"We're here to provide relief to families who are figuring out their health insurance options at a time when the need for coverage has never been greater," said Chief Executive Officer Kevin Patterson. "If you are looking for plans in your budget, now is the time to check out Connect for Health Colorado. We're providing more savings on health insurance than ever before, and our doors are open until at least August 15th."

Get Savings on Health Insurance Today

While enrollment is open through Aug. 15, 2021, remember that the sooner you enroll, the sooner your coverage begins. Three out of four customers could potentially find a plan for $25 or less after the new savings are applied. People who have received any unemployment benefits in 2021 may qualify for $0 plan options.

To find out whether you qualify for additional savings on health insurance plans, how much financial assistance you can receive and to see all the plans available to you, contact Connect for Health Colorado at C4HCO.com or by calling 855-752-6749.

Preview Plans and Get Enrollment Assistance

Want to browse plans and prices before starting an application? Use our Quick Cost and Plan Findertool to get an estimate of costs and to search plans based on what matters most to you.

Want more personalized assistance? Plan experts- certified Brokers and community Assisters- are ready to help you figure out exactly what kind of health coverage you qualify for and navigate all your options. The enrollment assistance and advice are free. Find an expert in your area and make an appointment today.