Washington State: WA HealthPlan Finder extends Open Enrollment deadline to 12/30
Mon, 12/16/2019 - 12:04pm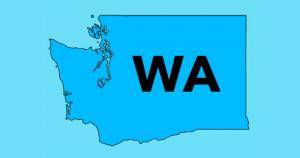 OK, this is about as obscure of an "announcement" as I can imagine: Per a heads up from Louise Norris, if you visit the Washington HealthPlan Finder website this morning, there's a simple message at the top reading:
There's still time to get covered. Sign up by Dec. 30 to get coverage that starts Feb 1st.
That's it. There's no link to a press release, there's nothing in their "news announcements" archive, and as of this writing there's no tweet from their Twitter account announcing it...just that simple text message.
I'll update if/when there's a formal announcement, but until then...it appears that Washington State residents do indeed have another 16 days to #GetCovered after all, even if they'll face a one-month gap in coverage.
UPDATE: Confirmed:
Still need to sign up in a health plan? You're in luck!

Enroll in a plan from now through Dec. 30 at 8pm to receive coverage starting Feb. 1, 2020. #GetCoveredWA

— WA Healthplanfinder (@WAplanfinder) December 16, 2019