New York: NYSoH announces 214K QHP selections ahead of key 12/15 deadline for 1/1 coverage
Thu, 12/12/2019 - 12:49pm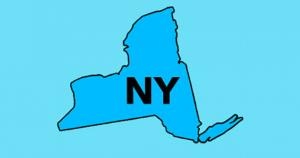 This just in from the New York State of Health ACA exchange:
More Than 200,000 New Yorkers Enroll in a Qualified Health Plan During First Forty-One Days of the 2020 Open Enrollment Period

December 15 is the Deadline to Enroll for January 1 Coverage

(ALBANY, N.Y.) December 12, 2019 - NY State of Health, the state's official health plan Marketplace today announced that as of December 11, more than 200,000 consumers have enrolled in a 2020 Qualified Health Plan (QHP) through NY State of Health, the official health plan Marketplace, outpacing enrollment in a QHP at the same period last year by approximately 7,000 enrollees. Consumers must enroll or renew by December 15 for coverage beginning January 1, 2020.

"Open enrollment is off to a strong start – already more than 200,000 New Yorkers have the security of knowing they will start the New Year with an affordable health plan," said NY State of Health Executive Director, Donna Frescatore. "We know that deadlines are motivating, so we are reminding New Yorkers to shop for a health plan today and enroll by December 15 for coverage beginning January 1."

NY State of Health enrollment highlights as of December 11, 2019:

13 percent of enrollees are new consumers, while 87 percent have renewed their coverage
Total QHP enrollment in a 2020 QHP stands at

214,140 as of December 11, 2019
Hmmm...that means they're running 3.4% ahead of last year so far.
Nearly all Marketplace enrollees will see no increase in costs in 2020. This includes enrollees in Medicaid, Child Health Plus, Essential Plan and QHPs who receive tax credits. Consumers who receive premium tax credits, typically about 60 percent of QHP enrollees, will see no change, or in some cases a small decrease, in the cost of coverage compared to 2019.

NY State of Health has made important changes to QHP cost-sharing levels to improve the value of insurance products to enrollees. In 2020, standard Silver products have a lower deductible: $1,300 down from $1,700 in 2019. Also new in 2020, standard Bronze products now cover three free "sick visits" to a provider without copayments or being subject to the deductible. Additionally, there are Gold and Silver plans in every county that also include three low-cost sick visits not subject to the deductible. This benefit ensures that consumers can receive primary care when they need it.

Enrollment in the Essential Plan, Medicaid and Child Health Plus is open all year.

Consumers can enroll in a health plan:

Online at nystateofhealth.ny.gov
By calling the Customer Service Center at 1-855-355-5777 which is open:

Monday to Friday from 8:00 a.m. – 8:00 p.m.
Saturdays from 9:00 a.m. – 4:00 p.m.

*Extended hours this weekend: Saturday December 14: 9:00 a.m. - 8:00 p.m. and Sunday December 15: 9:00 a.m. - 5:00 p.m.

With the help of an in-person assistor. Find one here.

NY State of Health representatives will be available at many events across the state to educate New Yorkers about the Marketplace, and to enroll consumers in health plans. A list of locations is available on the events map.