NY State of Health Partners w/YMCA on National Kids Day, Urges New Yorkers to Keep Their Families Healthy with Insurance Through the Marketplace
Fri, 04/28/2023 - 9:09am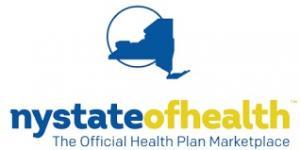 Enrollment Assistors Attend YMCA Kids Day Events Throughout the State to Help Consumers Renew or Enroll in Health Coverage

Eligibility Redeterminations will be Resuming for Over 9 Million New Yorkers in Medicaid, Child Health Plus and the Essential Plan  

ALBANY, N.Y. (April 27, 2023) – NY State of Health, the state's official health plan Marketplace, today announced it will participate in the YMCA's annual Healthy Kids Day, a national initiative featuring free community events with family-friendly activities that promote wellness. Certified enrollment assistors will be available at select YMCAs statewide on April 29, 2023, to provide free help to New Yorkers. They will provide information about upcoming changes to their health insurance, answer questions about renewals, and provide information to uninsured New Yorkers about enrolling in coverage through the Marketplace.  

Due to the COVID-19 Public Health Emergency (PHE), enrollees in public health insurance programs have been allowed continuous coverage since early 2020.  However, updated federal regulations are now requiring states to redetermine eligibility for over 9 million enrollees in Medicaid, Child Health Plus and the Essential Plan, beginning this spring and continuing through spring 2024. 

"As eligibility reviews resume for public health programs, the Marketplace is increasing our efforts to raise awareness throughout the state, preparing consumers for renewals and ensuring they do not have a gap in coverage," NY State of Health Executive Director Danielle Holahan said. "We are confident our partnership with YMCA in Healthy Kids Day events will increase our reach in the community, keep more families and children enrolled in health insurance, and promote a healthier New York." 

This is the YMCA's thirty-first Healthy Kids Day, with thousands of YMCAs across the country hosting free community events aimed to inspire kids and families to adopt a lifestyle that will improve their health and well-being. 

To find a YMCA Healthy Kids Day event in your community click here.

Renewal notices are beginning to be sent to enrollees in Medicaid, Child Health Plus and the Essential Plan by NY State of Health, the New York City Human Resources Administration (HRA), and local Departments of Social Services based on enrollees' enrollment end dates.  Renewal notices will include the deadline to take action to renew their insurance or risk having a gap in coverage.  Deadlines will be based on the enrollees' enrollment end dates and will range from June 30, 2023 through May 31, 2024. Consumers are encouraged to renew by the 15th of the month. 

NY State of Health has been working diligently for the past year to educate the public about the upcoming renewal process, engaging in continuous outreach that includes a robust public education campaign with paid advertising, option to receive text notifications about renewals, an informational consumer webpage, and an online Communications Tool Kit for partners, providers, advocates and stakeholders.

Additionally, enrollment remains open for a Qualified Health Plan (QHP), and enhanced subsidies are available because of the Inflation Reduction Act to reduce the cost of monthly health insurance premiums for those who qualify.  Enrollment in the Essential Plan, Medicaid or Child Health Plus is open all year.  The Marketplace is prepared to transition enrollees into the Essential Plan, Child Health Plus, or a QHP if they are determined to be ineligible for Medicaid during the renewal process.