A look at President Biden's Healthcare policy accomplishments ahead of the SOTU
Tue, 02/07/2023 - 3:24pm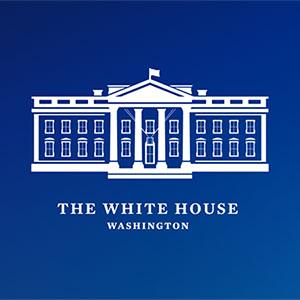 I'll write more about President Biden's future healthcare agenda wish list after this evening's State of the Union address (let's face it, not much of it will be accomplished given that the GOP has retaken control of the House of Representatives), but in the meantime here's a nice summary of the major healthcare-related accomplishments of his administration so far, via the White House website:
Lowering Health Care Costs for Families

The President knows that too many Americans stare at the ceiling wondering what happens if their spouse gets cancer or child gets sick. He believes that every American has a right to the peace of mind that comes with knowing they have access to affordable, quality health care. President Biden passed legislation to lower health care and prescription drug costs for American families, giving families more breathing room. Tomorrow, he will discuss the historic progress we have made on lowering health care costs under his watch, including steps to strengthen Medicare, Medicaid, and the Affordable Care Act (ACA), and steps we must take to build on that progress and give more families the peace of mind of affordable prescriptions and health care.

$800 lower health care premiums. A record-setting 16.3 million people signed up for ACA coverage this year, and the national uninsured rate hit an all-time low last year. That's thanks in large part to President Biden and Democrats in Congress' work to lower premiums for ACA coverage by an average of $800 per person per year—along with President Biden's actions to quadruple consumer assistance, increase outreach, and close the "family glitch" loophole that blocked many children and spouses from affordable coverage. Tomorrow, the President will call on Congress to make these savings for American families permanent, so we can continue our work to make health care a right, not a privilege.
Once again, I find it perplexing that the Biden Administration continues to treat the Basic Health Plan (BHP) programs in Minnesota and New York as a rounding error given that over 1.2 million Americans are enrolled in these policies, which were created/enabled directly via the ACA. That 16.3M figure should actually be 17.5M.
And, again, I'm surprised the fact that the ACA now directly provides healthcare coverage for over 40 million Americans when ACA Medicaid expansion is included isn't an obvious talking point.
60 million Medicare beneficiaries will be protected from skyrocketing drug costs. President Biden took on Big Pharma—and won. Thanks to the new prescription drug law, Medicare will be able to negotiate drug prices and cap out-of-pocket pharmacy costs at $2,000 per year under Part D, and drug companies will pay rebates to Medicare if they try to hike their prices faster than the rate of inflation. For the last six weeks, seniors across the country have been benefiting from key drug pricing protections that are putting money back in their pockets:

$35 price cap on insulin in Medicare. Starting this year, Medicare beneficiaries will pay no more than $35 per month per insulin prescription. 1.5 million people would have each saved, on average, $500 per year had this law been in effect in 2020. The President will call on Congress to extend this commonsense, life-saving protection to all Americans, not just people with Medicare.

$0 vaccines through Medicare. More adult vaccines are now available without any co-pays under Medicare Part D thanks to the new prescription drug law. This includes the shingles vaccine, which used to cost seniors as much as $200.

1 million surprise medical bills are prevented every month. Before President Biden took office, millions of people received surprise bills for out-of-network care, costing them hundreds or thousands of dollars. The Administration is protecting millions of consumers from surprise medical bills through the implementation of the No Surprises Act, which has already protected 10 million Americans from unfair, undeserved out-of-network charges.

$3,000 in savings on hearing aids. In October 2022, over-the-counter hearing aids hit the shelves following a rule from the Food and Drug Administration. Now, millions of Americans can buy hearing aids for low to moderate hearing loss without a prescription or exam. This is anticipated to save Americans as much as $3,000 per pair, providing more breathing room for the estimated 30 million Americans with mild-to-moderate hearing loss.

39 states and the District of Columbia have expanded Medicaid coverage. Missouri, Oklahoma, and South Dakota are the most recent states to expand Medicaid to hundreds of thousands of low-income adults previously locked out of Medicaid coverage. The Administration remains committed to closing the coverage gap in the remaining 11 states, and the President will call on Congress to finish the job. In addition, the Administration also worked with over half the states and DC to extend Medicaid postpartum coverage for millions of women.