Colorado: Over 192K have enrolled via @C4HCO so far; Open Enrollment ends Jan. 15th
Wed, 01/11/2023 - 4:07pm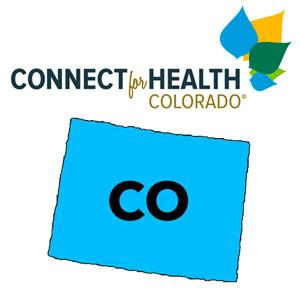 via Connect for Health Colorado:
Last chance to sign up for health insurance during the Open Enrollment season

This press release is available in Spanish. 

DENVER— This Sunday, January 15th, is the last day of Colorado's annual Open Enrollment Period for health insurance. Connect for Health Colorado, the state's official health insurance marketplace, reports that more than 192,000 people have signed up for a 2023 health insurance plan during Open Enrollment so far.
Note: This comes on top of this morning's report from CMS citing 186K Colorado enrollees as of 12/31.
"If you need assistance with the process of applying for and picking a health insurance plan, reach out to us at Connect for Health Colorado as soon as possible," said Chief Executive Officer Kevin Patterson. "We'll connect you to free enrollment assistance and help you pick a plan before the deadline this Sunday. Don't miss this opportunity to get covered this year."

Connect for Health Colorado offers free virtual and in-person help from certified enrollment experts and at Enrollment Centers located throughout the state. Many enrollment assistance sites are hosting events ahead of the January 15, 2023 deadline.

Reminders

Two health insurance companies did not return to offer individual plans for 2023 in Colorado's market: Bright Health and Oscar Health. People who were enrolled in plans with these insurance companies in 2022 and who need help selecting a new plan for 2023 should contact a Connect for Health Colorado-certified expert by visiting here.

After the Open Enrollment Period ends on January 15th, Coloradans can only sign up for health insurance if they experience certain life changes, like losing health coverage, getting married, having a baby and many other circumstances. Residents who qualify for Health First Colorado (Colorado's Medicaid program) or Child Health Plan Plus (CHP+) can enroll any time during the year.