Colorado: Over 188K have enrolled via @C4HCO so far, up 1.2% y/y; Open Enrollment continues thru Jan. 15th
Wed, 01/04/2023 - 1:54pm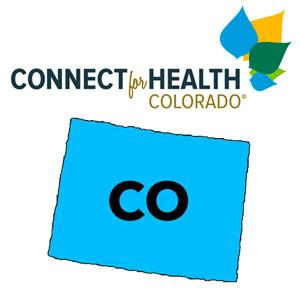 via Connect for Health Colorado:
Enrollment Season for Health Insurance Continues Through January 15th
Coloradans Can Still Enroll in 2023 Coverage 

DENVER— As of January 4th, more than 188,000 Coloradans have signed up for a health insurance plan through Connect for Health Colorado, the state's official health insurance marketplace, during the annual Open Enrollment period. This is approximately 2,300 enrollments ahead of the same day last year. 75 percent of customers applying are qualifying for financial help to reduce the cost of their insurance.

But there is still time to enroll. With the enrollment deadline approaching on January 15, 2023, Coloradans have less than two weeks left to choose a plan for coverage that will start on February 1, 2023.

Two health insurance companies did not return to offer individual plans for 2023 in Colorado's market: Bright Health and Oscar Health. People who were enrolled in plans with these insurance companies in 2022 and who need help picking a new plan for 2023 should contact a Connect for Health Colorado-certified expert by visiting here.

"The sustained level of enrollments through this enrollment season tells me that Coloradans are taking advantage of the expert help available and finding plans that are in their budget," said Chief Executive Officer Kevin Patterson. "If you haven't signed up for health insurance for 2023, I urge you to contact Connect for Health Colorado. It's not too late to enroll, and our experts are here to help start-to-finish with the application process."

Help is Available

Connect for Health Colorado offers free, virtual and in-person help from certified enrollment experts and at Enrollment Centers located throughout the state. Many enrollment assistance sites are hosting events ahead of the January 15, 2023 deadline. 

One of the reasons more residents can qualify for health insurance savings in 2023 through Connect for Health Colorado is because of the Inflation Reduction Act passed in August of 2022. Health insurance savings are available to many individuals and families who were previously ineligible because of their income; two out of three customers can find a plan for $25 per month or less with financial help. Residents can use the Quick Cost and Plan Finder tool to get an estimate of financial help and browse plans before beginning an application.