New Mexico: HUGE! Healthcare Affordability Fund will (mostly) meet or beat #AmRescuePlan subsidies no matter what
Mon, 04/04/2022 - 10:41am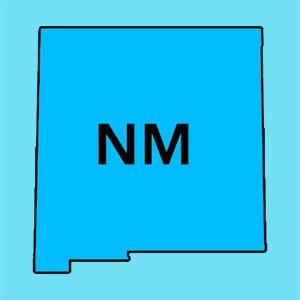 Back in 2020, New Mexico attempted (but ultimately failed) to pass a bill establishing a new "Healthcare Affordability Fund" which would be used primarily to reduce individual market (ACA) health insurance premiums:
New Mexico would raise a state health-insurance tax and dedicate the new revenue to programs intended to make health care more affordable under a proposal that passed the state House on Sunday.

Rep. Deborah Armstrong, D-Albuquerque, described the legislation as an unusual opportunity to generate more revenue for health care without increasing the total amount consumers now pay.

The increased state tax would partially replace a federal tax that's being repealed, she said, meaning health insurance carriers would actually be charged less in taxes than they are now, even after the state increase.

The legislation, House Bill 278, would raise about $125 million in annual revenue when fully phased in — the bulk of it dedicated to a new fund for health care affordability, according to legislative analysts.
Unfortuantely, the bill ended up dying in the state Senate...but a year later New Mexico Gov. Lujan Grisham & the state legislature gave it another shot and voila, this time it went through:
Gov. establishes Health Care Affordability Fund, eliminate copays for behavioral health services

SANTA FE – Gov. Michelle Lujan Grisham on Thursday signed into law Senate Bill 317, establishing the Health Care Affordability Fund, which is dedicated to reducing the cost of health insurance and medical expenses for working families. The bill also prohibits copays and other cost sharing for people with insurance who seek behavioral health services.

"The pandemic has highlighted the devastating economic impact of out-of-pocket medical bills that can lead to medical debt, bankruptcy and poor credit for the uninsured. This legislation is an important first step in helping 23,000 uninsured New Mexicans gain access to affordable health insurance," said Gov. Lujan Grisham. "We can make a real, meaningful difference by reducing the costs for those with insurance who seek help by eliminating the copays for behavioral health services – and I'm so proud and grateful to sign this priority measure."

Senate Bill 317, sponsored by Sen. Martin Hickey and Sen. Jeff Steinborn, adds new sections to the Health Care Purchasing Act and to the Insurance Code to prohibit the imposition of cost-sharing by health insurers on behavioral health services covered by an individual or group health insurance policy, health care plan, or certificate of health insurance.

Rep. Deborah Armstrong amended Senate Bill 317 to include the Health Care Affordability Fund. The Health Care Affordability Fund will be financed by replacing a recently phased-out federal fee on insurance companies with a state version by updating New Mexico's existing surtax on insurance companies from 1 percent to 3.75 percent. The fund will generate about $165 million in new revenue annually. These are fees that insurance companies paid the federal government for many years.

...According to findings from the Urban Institute, up to 23,000 uninsured New Mexicans could gain affordable health coverage if New Mexico invests in reducing premiums and out-of-pocket costs in the Health Insurance Exchange. Those same investments in reducing premiums and out-pocket costs could also help improve affordability for an additional 71,000 additional New Mexicans already purchasing health coverage in the individual market. Small businesses and their workers will benefit from the Exchange program and the small business premium reduction program. Increased uptake of health insurance is associated with better access to care, a healthier and more economically secure workforce, and improved health outcomes.
The way the bill is funded is simple brilliance. In short, there was a federal tax on health insurance carriers which was repealed by Congress a few years back...so New Mexico took advantage of this by simply replacing the federal tax with their own version. As a result, insurance carriers aren't paying anything more than they already would; the same money is simply going to New Mexico instead of the U.S. federal government.
This means the state government can do pretty much whatevery they want with the same money, and they've appropriately decided to use it to further reduce healthcare costs for New Mexicans.
Of course it's one thing to pass a law saying what the tax revenue will be used for; it's something else to establish the specific details. This is exactly what the New Mexico Office of Superintendent of Insurance has done. Via my friend Colin Baillio (the Project Manager at the NM OSI):
During the 2021 Legislative Session, the New Mexico Legislature passed and Governor Michelle Lujan Grisham signed Senate Bill 317, which placed a moratorium on out-of-pocket costs for mental health services for state-regulated plans and created a Health Care Affordability Fund to lower health care costs for New Mexicans. The law allows the Fund to be used to:

Reduce premiums and out-of-pocket health care costs for New Mexicans who qualify for coverage on beWellnm, the state's Health Insurance Marketplace;
Reduce premiums for small businesses and their employees;
Provide resources for planning, design and implementation of health care coverage initiatives for uninsured New Mexico residents; and
Provide resources for administration of state health care coverage initiatives for uninsured New Mexico residents.
For 2023, the situation is a bit awkward. The federal American Rescue Plan (APR) massively expanded & enhanced ACA subsidies for enrollees in every state for 2021 and 2022...but the ARP is currently set to expire at the end of the year. Healthcare advocates nationally are praying that Congress extends the ARP subsidy enhancements (hopefully making them permanent), but there's no way of knowing whether that's going to happen or not yet.
Therefore, the NM OSI has wisely established Health Care Affordability Fund (HCAF) policies for two different scenarios. The first one assumes ARP subsidies are not extended into 2023; the second assumes they are extended.
The table below what the maximum premium as a percent of household income is currently under the American Rescue Plan, what it would look like if ARP subsidies are allowed to expire, and what it will look like in New Mexico with the HCAF under either scenario:
If the ARP subsidies are extended into 2023 or beyond, any New Mexico enrollee earning less than 200% FPL can get a Silver ACA healthcare policy for $0 in premiums. Those earning between 200 - 400% FPL would also see their premiums drop dramatically compared to the ARP subsidies...which are already dramatically lower than they are under the "official" ACA subsidy table.
If the ARP subsidies aren't extended past 2022, the HCAF would effectively keep it in place for all enrollees earning less than 400% FPL...but those earning more than 400% FPL would, unfortunately, see the return of the dreaded Subsidy Cliff, just as enrollees in the other 49 states & DC would. There's only so far New Mexico could stretch their new funding, after all.
BUT WAIT! THERE'S MORE!
In addition to the additional (or replacement, depending on the scenario) premium reduction assistance, the HCAF will also dramatically reduce cost sharing as well, by enhancing the federal Cost Sharing Reduction (CSR) subsidies already included in the ACA. It looks like the HCAF's cost sharing assistance (they call it "State Out of Pocket Assistance" or SOPA) will be identical whether the American Rescue Plan's premium subsidies are extended or not:
To reduce "cost sharing" (also referred to as "outof-pocket costs"), OSI will build upon the framework of the ACA's CSRs\ to enhance the AV of certain plans. Issuers will be required to submit variants that meet AV targets established by the Superintendent.

State-funded out-of-pocket assistance will only apply to Silver plans for eligible individuals up to 200% FPL.

State-funded out-of-pocket assistance will only apply to Gold plans for eligible individuals between 200.01-300% FPL.
Here's what that looks like under either scenario (ARP extended or not), compared to what it looks like under the official ACA CSR subsidy thresholds:

This, again, is huge. It basically means that New Mexico ACA enrollees who earn less than 150% FPL (or less than 200% FPL if ARP is extended) will not only pay nothing in premiums, they'll also pay almost nothing in cost sharing either! That means nominal deductibles, co-pays & coinsurance at most. Those earning 200 - 300% FPL would see their cost sharing drop dramatically as well...and again, this will be the case regardless of whether the federal ARP subsidies are extended.
In short, this is a massive game changer...for New Mexico residents, anyway.
It's interesting that they've decided to apply the SOPA assistance to Gold plans instead of Silver above the 200% FPL line, which they address:
1) Gold plans that give individuals more robust coverage are available at prices that are lower than Silver on average and, in many cases, Gold prices are significantly lower than Silver.

2) It would cost the State of New Mexico significantly more to subsidize Silver plans (70% AV or 73% AV) up to the levels proposed by OSI than using Gold plans (80%).

To align incentives and make the program cost effective, OSI has adopted this approach to reducing out-of-pocket costs for New Mexicans.
And why is it that Gold plans cost less than Silver plans? That would be the wonder of...Silver Loading! This is a fantastic example of leveraging one type of pricing efficiency to help increase the impact of another type of pricing. Very clever, and kudos to Baillio & the team at NM OSI.
There's also one more really interesting thing which New Mexico is doing here which has nothing to do with the actual premium or cost sharing assistance, and everything to do with marketing and positioning the policies on their ACA exchange.
For years I've lamented how confusing the ACA's CSR assistance program is to the average person. Officially, premiums are supposed to increase as you move up the metal tier (Bronze > Silver > Gold > Platinum) while deductibles/cost sharing are supposed to decrease as you do so. Income-based tax credits are then used to reduce the premiums regardless of the metal tier you enroll in.
A low-income enrollee, however, visits the ACA exchange and is told that they're eligible for "additional savings" on their deductible/cost sharing...but only if they choose a Silver plan. That extra savings (via CSR help) effectively turns the Silver plan into the equivalent of a Platinum plan (or close to it). This is fantastic but also confuses the hell out of people.
Silver Loading, as helpful as it is in improving affordability, actually makes this CSR branding stuff even more complicated.
Personally, I'd like to propose that both "CSR 94" and "CSR 87" be rebranded something like "Secret Platinum" because that's exactly what they are: They're Platinum-level ACA policies available extremely inexpensively for people within a certain income range. By including the "Platinum" branding, it makes it instantly obvious where they fall on the Metal Level scale. As for "CSR 73"...well...meh.
Well, it looks like NM OSI has come up with their own solution to this issue. David Anderson lays it out at Balloon Juice:
Turquoise Variant Actuarial Values
To simplify the choice landscape for consumers, the underlying metal tier for plans that offer robust out-of-pocket assistance will be replaced with a "Turquoise" label during the shopping experience. Turquoise variant names will correspond with specific AV requirements. The naming conventions will match the level of income-based out-of-pocket assistance offered to consumers, as shown in Table 3. The new "Turquoise" label will help consumers identify which plans qualify for the most robust out-of-pocket assistance.

I think this is going to be very helpful. Right now, Silver plans are sometimes better than Gold and Platinum, and sometimes they are just better than Gold but other times they are worse than Gold. That is confusing as hell as it breaks the ability of people to learn by doing over time. Buying insurance is really tough in the best of circumstances and the ACA markets are not the best of circumstances. I think have a clear label that indicates that a plan is the highest actuarial value plan available to a particular household makes a lot of sense. Now it is time to see if it actually changes decision-making.
I'm not sure I would've gone with "Turquoise" myself (if not "Secret Platinum" which I guess might sound like a con, how about just a "Best Value!" sash?), but it's still a hell of a lot better than "CSR 95 Silver" which is probably gibberish to the average Joe.
In any event, a HUGE round of applause to New Mexico for doing this. It will make ACA plans more affordable for most people whether the ARP subsidies are extended or not...at least for those earning less than 400% FPL. Those earning more than that still need to cross their fingers and hope Congress makes the American Rescue Plan's subsidy structure permanent to avoid the return of the subsidy cliff.