Colorado: @C4HCO announces 6,000 have enrolled via SEPs; many can still #GetCovered!
Tue, 03/08/2022 - 4:43pm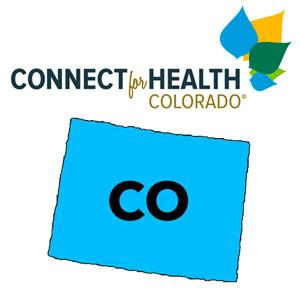 via Connect for Health Colorado:
Thousands of Coloradans Are Using Special Enrollment Periods to Sign Up for Health Insurance

Uninsured Residents Can Enroll in Health Coverage Now

DENVER – The state's official health insurance marketplace, Connect for Health Colorado, reports that more than 6,000 Coloradans have signed up for a health insurance plan since the annual enrollment period closed mid-January using Special Enrollment Periods; about 1,000 enrollments per week. That brings Colorado's total marketplace enrollments for the 2022 coverage year to nearly 205,000; a milestone that Connect for Health Colorado didn't see until July last year.

Just days after closing this year's regular annual health insurance enrollment period, Connect for Health Colorado announced it was re-opening for uninsured residents who had been impacted by the Marshall Fire or by the COVID-19 pandemic to sign up for health insurance. This is the third year that Colorado's health insurance marketplace has opened Special Enrollment Periods for uninsured residents.  Residents can use this Disaster Relief Special Enrollment Period through Wednesday, March 16th. Additionally, if uninsured residents check a box on their state tax return, they might also be eligible to enroll.

"The sustained level of enrollments tells me there's an ongoing need for Coloradans to feel that their health and finances are protected in these times; we opened this Disaster Relief Special Enrollment Period to respond to our communities' needs," said Connect for Health Colorado's Chief Executive Officer Kevin Patterson. "If you're looking for affordable health insurance options, I encourage you to contact us today. We'll figure out which Special Enrollment Period you can use and connect you to application assistance as you need it."

See if you can enroll through a Special Enrollment Period today

If you miss or don't qualify to use the Disaster Relief Special Enrollment Period, there are still several ways to qualify to enroll now:

You can still buy health insurance (or make changes to your current plan) year-round if you experience certain changes in your life, including losing your job's health insurance, certain changes in your income, moving, getting married and having a baby. Qualifying life events, like these and more, make you eligible for a 60-day Special Enrollment Period.

Connect to free or low-cost health insurance and qualify for a Special Enrollment Period by checking a box when you file your Colorado state taxes by April 15th.

People can enroll in Health First Colorado (Colorado's Medicaid program) and the Child Health Plan Plus (CHP+) program any time during the year if they qualify.

Need help figuring out which Special Enrollment Period you can use to enroll now?

Free help is available year-round from enrollment experts—certified Brokers and community-based Assisters— located throughout Colorado. Connect for Health Colorado offers Enrollment Centers to provide help signing up for a health insurance plan in person, virtually or by phone.

Contact Connect for Health Colorado at ConnectforHealthCO.com or by calling 855-752-6749 to apply for health insurance and to find local enrollment assistance.