Colorado: @C4HCO launches #TaxTimeSEP for Health Coverage
Thu, 02/10/2022 - 5:21pm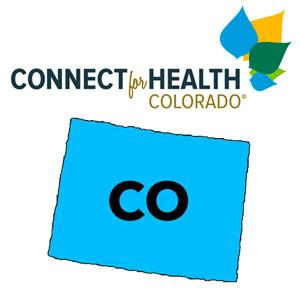 via Connect for Health Colorado:
Colorado Launches Tax Time Enrollment Program for Health Coverage

A new way to get health insurance outside of the annual enrollment period

Denver – There's something new that Coloradans can look forward to when filing their 2021 State tax return—an opportunity to enroll in free or low-cost health coverage.

Thanks to a state law passed in 2020, starting this tax season, residents can mark on their Colorado tax return that they are uninsured and interested in finding out if they qualify for free or low-cost health coverage. With the check of a box, uninsured tax filers opt-in to share their information with Connect for Health Colorado, the official health insurance marketplace. By doing so, they can qualify for a special enrollment period with Connect for Health Colorado or be connected to coverage with Health First Colorado (Colorado's Medicaid program). Residents must file their Colorado state tax return and select the new checkbox option on their return by April 15th to qualify for this special enrollment period.

"More Coloradans than ever have access to the affordable, equitable, high-quality health care they need," said Lt. Governor and Director of the Office of Saving People Money on Health Care Dianne Primavera. "This is an exciting opportunity to help even more Coloradans get covered, and I encourage all those who are eligible to mark the box on their 2021 tax returns and learn more."

"The Department of Revenue is honored to partner with Connect for Health Colorado on this important initiative," said Executive Director Mark Ferrandino. "Working together to serve Coloradans is the foundation of our mission and we are innovating new ways to meet our customers where they are."

"This tool will help reduce the uninsured rate by connecting eligible but not insured residents to affordable coverage," said Connect for Health Colorado's Chief Executive Officer Kevin Patterson. "We are here to inform Coloradans about free and reduced-cost health coverage options. I encourage residents and tax preparers to check that box and take advantage of this new sign-up opportunity this tax season."

"A pandemic is no time to be without health insurance," said Kim Bimestefer, Executive Director for the Department of Health Care Policy & Financing. "Our Department is now covering 1 in 4 Coloradans, or 1.6 million people. With zero premiums, no deductible and very low copays, Health First Colorado, as well as our other safety net programs like Child Health Plan Plus, are here to cover Coloradans who qualify. Checking the box will help connect you to our coverage options."

Other Enrollment Opportunities

People who don't use or qualify for the Tax Time Enrollment program might be eligible to sign up for health insurance now if they have a different qualifying circumstance, like losing employer-sponsored health insurance or being affected by the Marshall Fire or by COVID-19.

Representatives, Assisters and certified Brokers are available and ready to help residents figure out which special enrollment period they may qualify for and how to enroll. Contact Connect for Health Colorado at 855-752-6749 or ConnectforHealthCO.com to enroll and find free, local enrollment assistance.

Residents can enroll in coverage through Health First Colorado (Colorado's Medicaid program) or the Child Health Plan Plus (CHP+)program any time during the year if they qualify.
The new "Tax Time SEP" is modeled after a nearly identical passed in Maryland several years earlier, which also lets uninsured state residents check a box to give the green light for the state ACA exchange to see if they're eligible for free/low-cost healthcare coverage.
The irony is that both states have also recently extended (or effectively extended) their Open Enrollment Period deadlines anyway. Maryland bumped their official OEP deadline out to February 28th, while Colorado, as noted in the press release above, announced a Special Enrollment Period for residents impacted by the recent wildfires or by the COVID-19 Omicron variant. While this isn't technically open enrollment (people currently with ACA coverage can't switch plans, for instance), it's still pretty close to it, especially given the "impacted by Omicron" allowance. I mean, who isn't "impacted" by Omicron to some degree?
In any event, Colorado's Wildfire/COVID SEP runs through March 16th; after that, the new "Tax Time" SEP runs through April 15th.