Connecticut: @AccessHealthCT nears 111K QHPs, up 5.7% y/y w/1 day left to #GetCovered
Fri, 01/14/2022 - 1:55pm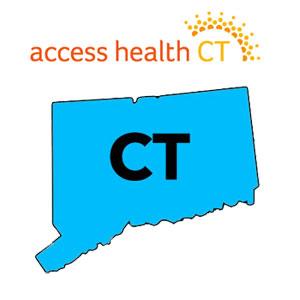 Via Access Health CT's News/Press Releases page:
Stats as of January 14, 2022

Qualified Health Plans (QHP):

QHP Enrollment In 2022 Coverage: 110,960
2022 OE Acquisition Summary: 17,677

Medicaid:

Completed applications/redeterminations processed through the integrated eligibility system: 23,719
I'm not entirely sure what the 17,677 figure refers to, but I've confirmed that it's already included in the larger number.
Last year's final OEP enrollment tally for Connecticut was 104,946 QHP selections, which they're now 5.7% ahead of...with a day and a half left for CT residents to get covered.
They also issued this press release:
Access Health CT Open Enrollment Deadline is January 15, 2022

Connecticut residents in need of quality, affordable health insurance can enroll by the deadline with coverage starting February 1, 2022

HARTFORD, Conn. (January 6, 2022) — Access Health CT urges Connecticut residents to shop, compare and enroll in health insurance before the end of Open Enrollment on midnight, January 15. Current Access Health CT customers who want to renew coverage or change their health insurance plan also have until the January 15 deadline – and they must report any financial income and household information changes at this time.

Access Health CT is the only place to qualify for financial help to lower health insurance costs. Some Connecticut residents may be eligible for free or low-cost coverage through HUSKY Health (Medicaid/Children's Health Insurance Plan) and the Covered Connecticut Program.

"Now is the time to enroll in health insurance through Access Health CT – and thanks to the American Rescue Plan Act signed into law last year, many Connecticut residents are seeing more savings than ever before. Those who did not qualify in the past may now be eligible for significant financial help," said Chief Executive Officer of Access Health CT, James Michel. "We are here to help, and all help is free."

For free online help, residents may visit AccessHealthCT.com. Live chat is available by clicking the "live chat" icon to connect with a customer service representative in real time. Live chat is available Monday – Friday from 8:15 a.m. to 7:45 p.m., Saturday January 8 from 9:15 a.m. to 2:45 p.m. and Saturday January 15 from 9:15 a.m. to 2:45 p.m. 

For free in-person help, residents may work with a certified broker or enrollment specialist in their community. To find a certified broker or enrollment specialist, visit AccessHealthCT.com and click the Get Help page.

In addition, residents may visit any of Access Health CT's enrollment locations or either of the Navigator partner locations.

There are two enrollment fairs scheduled in January. Both will be held from 10:00 a.m. – 1:00 p.m. at the following locations: 

Saturday, January 8 at Torrington Library, located at 12 Daycoeton Place, Torrington  
Saturday, January 15 at Whitneyville Cultural Commons, located at 1253 Whitney Avenue, Hamden

Residents may also contact our call center at 1-855-805-4325, Monday — Friday from 8:00 a.m. to 8:00 p.m., Saturday, January 8 from 9:00 a.m. to 3:00 p.m., and Saturday, January 15 from 9:00 a.m. to midnight. Customers who are deaf or hearing impaired may use TTY at 1-855-789-2428 or call with a relay operator.