Washington: @WAPlanFinder announces 233K QHPs to date, up 4.6% vs. 2021 total; residents still have time to #GetCovered!
Mon, 01/10/2022 - 4:08pm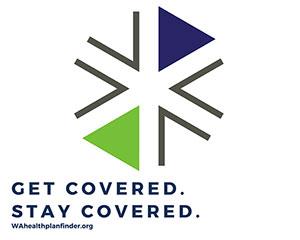 via the Washington HealthPlan Finder:
Washington Healthplanfinder Open Enrollment Ends This Week

Customers have until Saturday, Jan. 15 to select 2022 health care coverage

Olympia, WA: Washingtonians still seeking health care coverage for 2022 must act now to select a plan on Washington Healthplanfinder, the state's online health insurance marketplace. The annual open enrollment period, which allows anyone to sign up for coverage, ends this Saturday, Jan. 15. Customers have until midnight on Saturday to sign up for coverage which begins Feb. 1.

Anyone seeking assistance signing up for coverage through Washington Healthplanfinder may contact the Customer Support Center at 1-855-923-4633; TTY: 855-627-9604. Throughout this year's open enrollment period, Customer Support Center wait times have averaged less than thirty seconds.

The Customer Support Center is open 7:30 a.m. – 7:00 p.m. Monday – Friday. They will also be available on Saturday, Jan. 15, the final day of open enrollment, from 10:00 a.m. - 2:30 p.m. The Customer Support Center will open again on Monday, Jan. 17 (Martin Luther King Jr. Day) 7:30 a.m. - 7:00 p.m. to field any remaining questions from customers.

Customers can also get free help from local experts who can answer insurance questions and help with enrollment. Find an Exchange-certified Navigator, Broker, or Enrollment center via the WAPlanfinder App or by visiting wahealthplanfinder.org (click "Help Center" then "Get Virtual Help From an Insurance Expert").

"This is the final opportunity for most people to get signed up for 2022 coverage and take advantage of additional savings," said Chief Executive Officer Pam MacEwan. "There are only a few days left before the open enrollment deadline. I encourage those still looking for coverage to review their options on Washington Healthplanfinder and sign up now."

Traffic on Washington Healthplanfinder has been steady ahead of Saturday's deadline. Over the past two weeks, an average of more than 320 new customers have signed up each day. A total of more than 233,000 Washingtonians have secured coverage for 2022 as of Monday, Jan. 10, including nearly 32,000 new customers.
Washinton State is now up 4.6% over last year's final OEP enrollment total (222,731 QHP selections). They'll have to add at least 10,300 more between now and January 15th in order to beat the state's all-time record set in 2018, however.
This year, more Washington Healthplanfinder customers are qualifying for additional monthly savings on their health plans as a result of the American Rescue Plan Act. Seven out of ten customers now qualify for some kind of savings on their monthly premium. For 2022, over 40% of all Washington Healthplanfinder customers are paying $100 per month or less for their health coverage, and over 43,000 customers pay $10 or less per month.

Over 65,000 customers have selected a Cascade Care plan for 2022. Cascade Care plans, which were introduced last year exclusively on Washington Healthplanfinder, are designed to take the guesswork out of plan selection. They offer the same benefits and cost-sharing across carriers within each metal level (Gold, Silver or Bronze). Customers can compare plans based on monthly premium, quality and customer service. Cascade Care plans also feature deductibles that are on average $1,000 less than other plans, and they cover more services prior to meeting a deductible, including primary care visits, mental health services and generic drugs.

Renewing customers also have until Jan. 15 if they want to make changes to their coverage for 2022 using the WaPlanfinder App or on wahealthplanfinder.org. By updating their information, some customers may find that they qualify for additional savings or free or low-cost coverage.