Washington: @WAPlanFinder enrolls 226K thru 12/15; urges residents to #GetCovered by final 1/15/22 deadline
Thu, 12/16/2021 - 8:53am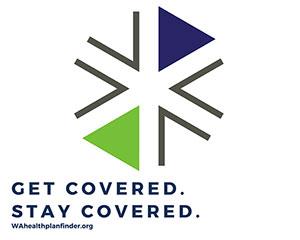 via the Washington HealthPlan Finder:
Washington Healthplanfinder Sees Surge in Customers as Final 2022 Deadline Approaches

Select a plan by Jan. 15 for coverage that begins Feb. 1

Thousands of Washingtonians signed up for health coverage over the past week on Washington Healthplanfinder to beat the Dec. 15 deadline for coverage that will begin Jan. 1. With that date now passed, individuals still seeking 2022 health coverage have until Jan. 15, 2022 to shop on Washington Healthplanfinder for coverage that begins Feb. 1.

"We were glad to see a record number of enrollees secure coverage that starts Jan. 1," said Chief Executive Officer Pam MacEwan. "And we want to encourage customers who still have not signed up to do so before Jan. 15. It's especially important this year because there are so many opportunities for savings."

Those savings include increased federal tax credits made available by the American Rescue Plan Act. Seventy percent of Washington Healthplanfinder customers receive savings under the new law, and those who do pay on average less than $120 per month for health coverage. As of Dec. 15, more than 226,000 Washingtonians have signed up for 2022 coverage, including over 22,000 new customers.
For comparison, last year the WA exchange had enrolled 210,000 people, including 30,000 new enrollees, meaning new enrollment is down 27% but renewals are up 13% for an overall point-in-time increase of 7.6% so far.
As a point of reference, last year WA's final Open Enrollment Period tally was 222,731 people selecting Qualified Health Plans (QHPs), including 178,850 renewals and 43,881 new enrollees, so they're already up about 1.5% over last year's total with a full month left to go.
In addition to federal savings, employees of licensed child care facilities may be eligible for high quality coverage with $0 monthly premiums thanks to a law passed by the Washington Legislature in 2021. Employees of child care facilities anywhere in the state are encouraged to contact the trained enrollment partners at Yakima Neighborhood Health Services at 509-574-0826 or ccnavi@ynhs.org to see if they qualify.

Meanwhile, new federal data released last week from the Centers for Medicare and Medicaid Services (CMS) shows that Washington is among the top performing state-based marketplaces in the country. The report notes that so far during this open enrollment period, 3.9 million customers have signed up for coverage in the 33 states using the HealthCare.gov and 625,000 have signed up in the 17 states and the District of Columbia with state-based marketplaces.

Announcing the report, CMS Administrator Chiquita Brooks-LaSure said, "Affordability continues to drive enrollment during this Open Enrollment period, and we are excited to see so many individuals and families taking advantage of the many affordable and quality plans available."

Washingtonians who need to sign up for coverage or renew their plan for 2021 can sign in to their Washington Healthplanfinder account using the WAPlanfinder Mobile App or on WAHealthplanfinder.org. Customers have until Jan. 15 to select a plan for coverage that begins Feb. 1.

Washington Healthplanfinder offers a wide range of resources to help people navigate their coverage options – including in-person enrollment centers, virtual video or phone assistance, and the WAPlanfinder Mobile App. Anyone requiring help signing up for coverage through Washington Healthplanfinder may contact the Customer Support Center at 1-855-923-4633; TTY: 855-627-9604.

During open enrollment the Customer Support Center is open and ready to receive calls from 7:30 a.m. – 7:00 p.m. Monday – Friday. The Customer Support Center is closed on weekends and holidays except for extended hours on Saturday, Jan. 15, the last day of open enrollment, when it will be open 10:00 a.m. – 2:30 p.m.

Customers may also contact an Exchange certified Navigator, Broker, or Enrollment center who can answer insurance questions and help with enrollment. Free help from local experts is accessible via the WAPlanfinder Mobile App or by visiting the website.