New York: @NYStateofHealth launches "Care at Home" program to help New Yorkers shop for safe & reliable home care services
Fri, 11/19/2021 - 3:18pm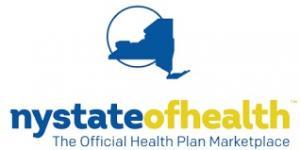 NY State of Health Announces 2022 Enrollment is Open – New Yorkers Urged to Enroll in a Health Plan or Renew Their Coverage Starting Today!

Launches "Care at Home" Program to Help New Yorkers Shop for Safe and Reliable Home Care Services

Expanded Tax Credits and Financial Assistance Available for 2022 Plans

Plan Options and Enrollment Assistance Offered Throughout the State

NY State of Health, the state's official health plan Marketplace, announced the Open Enrollment Period for 2022 Qualified Health Plans begins today for coverage starting January 1, 2022. The Marketplace provides new and returning consumers quality, low-cost health insurance options, with a choice of Qualified Health Plans in every county, and continues to offer expanded tax credits through the American Rescue Plan Act. Additionally, new during Open Enrollment this year is the introduction of NY State of Health Care at Home, a pilot program in Nassau, Suffolk and Westchester counties that connects New Yorkers with trusted home care providers, making it easier for them to purchase personal care services for themselves and their families.

"As we approach 2022, having health insurance coverage remains critical as we continue to face the challenges brought on by the COVID-19 pandemic," said NY State of Health Executive Director Danielle Holahan. "Likewise, the Marketplace has remained committed to providing access to quality, low-cost health care to all New Yorkers who need it. This Open Enrollment Period, we expect to renew coverage for nearly 200,000 households while also enrolling new consumers into coverage. We encourage everyone to shop NY State of Health starting today."

More than 6.3 million individuals—or one in three New Yorkers—are enrolled in health coverage through the Marketplace. Enrollment has risen sharply since the beginning of the COVID-19 Public Health Emergency, and also in 2021 due to the increased financial assistance made available through the American Rescue Plan Act (ARPA) and enhancements made to the Essential Plan. On average, New Yorkers are saving $430 per month with ARPA enhanced tax credits to use toward lowering their health insurance costs. As of October 31, 2021, 232,477 people enrolled in a Qualified Health Plan and 925,588 enrolled in the Essential Plan. (Additional details can be found here.)
As an aside, It's worth noting that as of August, New York's effectuated QHP enrollment was 213,777 people, which means that it went up by 8.7% from August through October. If this is representative across other states, it suggests that my 13.1 million QHP estimate for 2022 Open Enrollment may be low.
Coincident with this Open Enrollment Period, NY State of Health has launched a new program, "Care at Home," to help New Yorkers shop for safe and reliable home care services for themselves, their family and their loved ones on a private pay basis. NY State of Health Care at Home is a simple way to connect with trusted home care providers from licensed home care services agencies (LHCSAs).

The program—which is initially launching as a pilot in Nassau, Suffolk, and Westchester counties and will be expanded statewide in the future – builds on the Marketplace's trusted brand as a source of quality, affordable health coverage for over 6.3 million New Yorkers. Understanding that the choice of a home care provider is highly personal, NY State of Health is collaborating with Carina, a non-profit technology organization that provides a safe, easy-to-use care-matching service. This program will help New Yorkers access the home care services they need to maintain their independence and stay safely in their homes and communities for as long as possible.

Enrollment for 2021 coverage across all NY State of Health programs will continue through the end of the year. The 2022 Open Enrollment Period for Qualified Health Plans runs from November 16, 2021 to January 31, 2022. American Rescue Plan Act tax credits remain available throughout 2022 to help New Yorkers pay for health insurance. This enhanced financial assistance can lower the cost of premiums for current and new enrollees, including higher-income individuals for the first time.

Consumers can enroll in a health plan by:

Calling the Customer Service Center at 1-855-355-5777;
Visiting nystateofhealth.ny.gov; or
Speaking with a certified enrollment assistor. Find one here.