New York: @NYStateofHealth announces 230K QHP enrollees, record 914K Essential Plan enrollees
Fri, 09/17/2021 - 2:17pm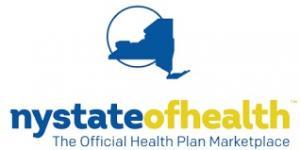 NY State of Health Enrollment Continues to Surge as More New Yorkers Sign Up for Low-Cost Coverage Following the American Rescue Plan and Enhancements Made to New York's Essential Plan

New Data Outline How the American Rescue Plan Is Driving Down Costs and Helping More New Yorkers Get Health Insurance 

ALBANY, N.Y. (September 14, 2021) — NY State of Health, the state's official health plan Marketplace, today released a status report on the implementation of both the American Rescue Plan Act and 2021 enhancements to New York's Essential Plan that increase the affordability and accessibility of Marketplace coverage.  NY State of Health is issuing this report and will regularly report enrollment updates, consistent with the spirt of Governor Hochul's call for increased transparency throughout state government. This new report, Health Insurance Coverage Update, shows that as of August 31, more than 6.3 million individuals—or one in three New Yorkers—are enrolled in health coverage through the Marketplace.  Enrollment has increased across all marketplace programs since April 2021 when the state began implementing these changes.  The surge in enrollment highlights how New Yorkers across the state and at all income levels are benefitting from these recent federal and state actions.

"These data show the important role of NY State of Health in the lives of millions of New Yorkers. The Marketplace has been critical during the public health emergency in ensuring New Yorkers can easily access affordable coverage and do not experience coverage gaps," said Acting NY State of Health Executive Director Danielle Holahan.  "We encourage New Yorkers who need health insurance to apply today and let us find a health plan that works for you."

The NY State of Health's Health Insurance Coverage Update provides examples of the impact of federal and state health policy changes on individuals across New York State. The American Rescue Plan, which was signed into law on March 11, 2021, increases the amount of financial help available to consumers and extends tax credits to higher income New Yorkers for the first time, significantly lowering the monthly premium cost of Qualified Health Plans available through NY State of Health.  More than 40,000 New Yorkers have enrolled in health coverage with this new financial assistance since April 2021.

New Yorkers are also benefitting from several state actions that enhance Essential Plan coverage and ease access to public coverage.  The SFY 2021 Enacted Budget included several enhancements that make Essential Plan coverage more affordable and expand covered benefits.  NY State of Health now offers all eligible New Yorkers Essential Plan coverage with no monthly premium, no annual deductible, and dental and vision coverage for all enrollees at no extra cost.  The Essential Plan has always included comprehensive benefits, free preventive care, and low copayments.  Additionally, the State has adopted all available federal options to ensure that New Yorkers can easily access critical comprehensive health coverage during the ongoing public health emergency.

As detailed in the report: 

Between March 2020 and August 2021, an additional 1.4 million people enrolled in health coverage through NY State of Health.

More than 40,000 new consumers have enrolled in Qualified Health Plan coverage after the American Rescue Plan's increased financial assistance became available in April 2021.

The average tax credit available to lower the cost of Qualified Health Plan coverage increased by $100 per month – from $326 per month to $430 per month—saving consumers, on average, over $1,200 per year.

One-third of Qualified Health Plan enrollees (or nearly 72,000 people) pay less than $100 per month for their premium.

A record 914,000 individuals are enrolled in the Essential Plan as of August 2021.

Since the June 2021 elimination of the Essential Plan monthly premium and increased benefits, overall program enrollment has increased by over 21,000.  Of these new enrollees, more than 9,000 would have previously been required to pay a premium.

Sixty-one percent of all NY State of Health enrollees are below age 35.  

Enrollment for 2021 coverage through NY State of Health continues through the end of this year.   This differs from the federal Health Insurance Marketplace, which ended its 2021 special enrollment period on August 15.  New Yorkers who need health coverage can apply online, by phone at 1-855-355-5777, or by connecting with a free enrollment assistor.  

The September 2021 Health Insurance Coverage Update is available here. Going forward, NY State of Health will post monthly Essential Plan enrollment data and quarterly Qualified Health Plan enrollment data on this page.  

Learn more about the American Rescue Plan.
Some of the data in this report duplicates what was included in the HHS/CMS official national SEP reports a few days ago, but there's some additional New York-specific info as well:
The CMS effecutation report put New York's effectuated QHPs at 213,776 as of August. The NYSoH report puts it at "nearly 230,000 as of the end of August 2021." Since effectuations start on the first of the month I'm not sure what accounts for the ~16K discrepancy.
New York residents will receive a total of around $759 million in ACA tax credits in 2021 thanks to the ACA + the American Rescue Plan's expanded subsidies.
147,000 of the 230,000 QHP enrollees are receiving subsidies this year, or roughly 64% of the total.
17,000 of those now receiving financial help earn more than 400% FPL...that is, they're middle-income enrollees who weren't previously eligible for any help.
Since the new ARP subsidies went live NYSoH added over 40,000 new enrollees
Nearly 3,000 individuals shifted from off-exchange to on-exchange plans
That's actually pretty low, really...as far as I can tell, last year New York's off-exchange individual market was around 87,000 people, so this would be perhaps 3.4% of that making the switch to on-exchange. I haven't plugged in the 2021 total enrollment for NY yet, however, so that might not be accurate.
In addition, regarding New York's Basic Health Plan program ("The Essential Plan"):
914,000 New Yorkers were enrolled in the Essential Plan as of the end of August, an increase of 21,000 enrollees since June
"Compared to a QHP, the Essential Plan reduced both premium and out-of-pocket costs for enrollees by approximately $1,600, saving New Yorkers an estimated $1.5 billion a year in 2021."
Finally, re Medicaid enrollment:
As of July 31, 2021, 4,729,263 individuals were enrolled in Medicaid through NYSOH and 2,392,277 were enrolled with local departments of social services. Total Medicaid enrollment of 7,121,540 in July 2021, reflects a 17 percent increase (1,032,084 members) since March 2020.
It's important to understand that this doesn't mean that 4.7 million New Yorkers are enrolled via Medicaid expansion; most of thse folks are still enrolled via traditional Medicaid eligibility. New York has just been gradually transitioning all Medicaid enrollees over to the NYSoH platform over time, so eventually every New Yorker will presumably be enrolled through NYSoH.
According to the my analysis from June, as of May 2021 New York had around 2.32 million people enrolled in ACA Medicaid expansion. Total Medicaid enrollment was around 7.21 million, however, which means the total had actually dropped slightly (by around 88,000 people) as of July.