Connecticut: Not sure how I missed this, but @AccessHealthCT extends SEP thru 10/31 and launches new low-income program!
Mon, 08/16/2021 - 1:06pm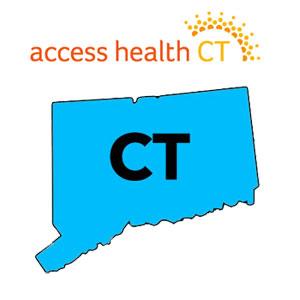 I'm gonna be posting mea culpas for a few days for missing important ACA-related announcements over the past few weeks.
via Access Health CT (from August 6th):
Access Health CT Extends Special Enrollment Period

Connecticut Residents Have More Time to Shop, Compare and Enroll in Quality Health Insurance Plans Through Access Health CT

Access Health CT's Special Enrollment Period deadline has been extended to October 31.
Connecticut residents that are eligible for the Covered Connecticut Program can enroll through December 31 or the end of the Open Enrollment Period.
Nearly half of all Access Health CT customers are paying less than $50 per enrollee per month for their health insurance plan, thanks to newly available financial help made possible by the American Rescue Plan Act (ARPA).

HARTFORD, Conn. (August 6, 2021) — Access Health CT (AHCT) is extending the Special Enrollment Period for Connecticut residents to shop, compare and enroll in health insurance plans. The new deadline to enroll in a 2021 health insurance plan through Access Health CT is October 31. Customers can enroll online, by phone or in-person.
OK, that's newsworthy, but what's this business about "Covered Connecticut"? What's that all about?
Additionally, as of July 1, some Connecticut residents that meet specific eligibility requirements are paying $0 for their health insurance coverage through Access Health CT, thanks to the new Covered Connecticut Program created by the State of Connecticut. Those that qualify for the program can continue to enroll through December 31 or the end of the Open Enrollment Period. To enroll in the Covered Connecticut Program, call the Access Health CT Call Center.

To be eligible for the Covered Connecticut Program, Connecticut residents must:

Have a household annual income that is greater than 160%, and up to and including 175% of the Federal Poverty Level (FPL):

1 person in household: $20,416 - $22,330
2 people in household: $27,584 - $30,170
3 people in household: $34,752 - $38,010
4 people in household: $41,920 - $45,850
5 people in household: $49,088 - $53,690
6 people in household: $56,256 - $61,530
7 people in household: $63,424 - $69,370
8 people in household: $70,592 - $77,210

Have at least one dependent child in the household under age 19; Children age 18 must be a full-time student in secondary school.

Be eligible for Advance Premium Tax Credits (APTCs) and Cost Sharing Reductions (CSRs).

Use 100% of APTCs and CSRs available to them, along with the expanded American Rescue Plan Act (ARPA) financial assistance.

Be enrolled in an eligible Silver Level Plan.
Huh. I admit that this new program from Connecticut was completely off my radar. The eligibility requirements make for an unusually narrow target population...my colleague Louise Norris says she thinks only around 40,000 CT residents are expected to enroll statewide (for context, Connecticut has around 3.57 million residents, and their current ACA exchange enrollment is likely around ~115,000 people as of today).
The program sounds a little bit like a home-grown version of the Basic Health Programs in Minnesota and New York, which are available year-round to residents earning between 138 - 200% FPL. Those have wider income ranges, however, and neither of them include the dependent child requirement. In terms of funding, however, it actually sounds more like Massachusetts' "ConnectorCare" program, in which the extra funding comes from the state, not the federal government. Interesting.
"As we continue to navigate the greatest threat to public health in a century, access to quality, affordable health insurance plans has never been more relevant," said Access Health CT CEO, James Michel. "This Special Enrollment Period alone has allowed customers to access new financial help made possible by the American Rescue Plan Act, delivering more than $5.5 million in new savings per month to Connecticut residents."

The ARPA is a new law that makes health insurance coverage more affordable for many Connecticut residents by virtually eliminating or vastly reducing monthly payments (premiums) for many people with low and moderate incomes; and providing new financial help for people with somewhat higher incomes who can face high premiums.

Access Health CT will continue to offer free help:

Online: AccessHealthCT.com (Live chat: AccessHealthCT.com click "Live Chat" icon).
Phone: 1-855-805-4325, Mon. – Fri., 8 a.m. – 5 p.m. If you are deaf or hearing impaired, you may use TTY at 1-855-789-2428 or call with a relay operator.
In-person help at either of AHCT's Navigator partner locations*:

*NOTE: These locations will welcome customers by appointment only with strict safety protocols (mask-wearing, hand sanitizing, temperature checks, social distancing, and standard health questionnaire).