Mississippi: Medicaid expansion finally on the table? (I wouldn't hold my breath, but...)
Tue, 09/19/2023 - 10:36am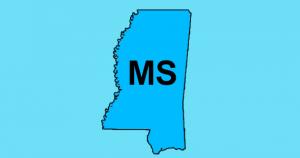 Mississippi is one of the ten states where ACA Medicaid expansion still hasn't gone through a full decade after it could have (well...eleven if you include North Carolina, where the Republican-controlled legislature is currently holding it hostage).
A few years ago, Medicaid expansion in Mississippi looked like it might actually happen: While the states GOP Governor and Republican supermajority-controlled state legislature opposed it, in May 2021 there was a strong grassroots effort to put a statewide initiative on the ballot to push it through regardless, exactly how it happened in other deep red states like Utah, Nebraska, Idaho and South Dakota.
Unfortunately, just a few weeks later, the Mississippi Supreme Court crushed that effort:
In Mississippi, if not for the action of elected officials, a proposal to expand Medicaid also most likely would have been on the upcoming November ballot. But unlike in South Dakota, the aim of the elected officials in Mississippi was not to stop Medicaid expansion, though that was one result of their actions.

In May 2021, the Mississippi Supreme Court ruled invalid a citizen-sponsored initiative to approve medical marijuana. In doing so, the 9-member elected Supreme Court also ruled invalid the entire initiative process. That decision halted the effort of Medicaid expansion supporters, including the Mississippi Hospital Association, to garner the required number of signatures needed to place the initiative on the November 2022 ballot.

Legislators said during the 2022 session they would fix the language that led to the Supreme Court ruling the initiative process invalid and reinstate it. But in the end, legislators could not agree on that fix and the session ended without legislators restoring the initiative process.
And so, Medicaid expansion in the Magnolia State appeared to be dead: The only way to make it happen is now via legislation...and Republicans have a complete lock on the legislature. While Democratic Gubernatorial nominee Brandon Presley has made Medicaid expansion one of the cornerstones of his campaign, there's debate over whether he'd be able to do so legally under state law, and of course he'd have to win this November regardless, which isn't considered likely in this state.
According to a recent story in Mississippi Today, however, there may have been a change of heart by the GOP legislature:
Republican Rep. Jason White, heir apparent to the House speakership, said Medicaid expansion, long a bugaboo for the state GOP, will be on the table and at least thoroughly vetted as a solution to Mississippi's health care crisis next year.

"I think we as Republicans have probably earned a little bit of the bad rap we get on health care in Mississippi," White said in a Thursday interview with Mississippi Today. "Part of that is that we haven't had a full-blown airing or discussion of Medicaid expansion. We've just said, 'No.'

"Now, I'm not out here on the curb pushing Medicaid expansion, but we are going to have full discussions on that and on all facets of health care in Mississippi," White said.

...Incumbent Republican Lt. Gov. Delbert Hosemann has expressed openness to discussing expansion, but has not pushed the idea with Gunn and Reeves poised to block it.

...But Hosemann, who won his primary and is expected to sail to reelection in the general, plans to hold Senate health care hearings before next year's legislative session and has also said all issues "will be on the table."
According to KFF, roughly 147,000 uninsured Mississippians would become eligible for Medicaid if ACA expansion were to go through; there's also another ~100,000 or so MS residents currently enrolled in heavily-subsidized ACA exchange plans (over half the total ACA exchange enrollment in Mississippi) who would be shifted over to Medicaid instead.
We'll see.