North Carolina Republicans hold healthcare for 600,000 residents hostage for...a casino.
Mon, 09/18/2023 - 5:10pm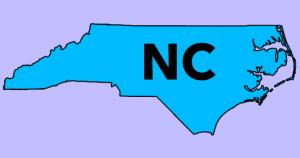 Back in March, after years of failed and stalled attempts to get it passed, the North Carolina legislature finally pushed ACA Medicaid expansion over the line to be signed into law by Democratic Governor Roy Cooper.
As for when the program would actually go into effect, however...that's been something of a mystery for awhile now. Apparently the wording of the legislation ties it in with it being included in the general state budget, which hasn't happened yet. As a result, no one seems to be sure when the healthcare expansion program for up to ~600,000 North Carolina residents will actually launch.
Back in July, the Health & Human Services Dept. took an optimistic stance, preparing for the possibility of the program kicking off starting on October 1st of this year. Unfortunately, that was based on the assumption that the GOP-controlled state legislature would actually pass the general budget required for it to happen by September 1st.
It's now September 18th. Where do things stand?
Well, as of August 28th....
Due to Budget Delay, Medicaid Expansion Will Not Launch on Oct. 1

PRESS RELEASE - Medicaid expansion will no longer launch Oct. 1 as the North Carolina General Assembly failed to take needed action to meet that date. The NC Department of Health and Human Services has been working diligently, every day, to be ready for Oct. 1. And now, with five days left and clarity that no votes will be taken, the department is confident that legislators will not sign a budget this month, nor pass separate legislation giving the final authorization to provide health coverage to more than 600,000 North Carolinians. A new launch date will be announced following the needed legislative action, but it will not be Oct. 1.

"The delay tragically results in hundreds of thousands of people not being able to access care when they may need it most. Nearly half of the people eligible for expansion would be automatically enrolled in full coverage on day one," said NCDHHS Secretary Kody H. Kinsley. "Each month of delay costs the state hundreds of millions of dollars flowing into communities across North Carolina to support care and treatment for people and help keep providers' doors open."

In March, overwhelming bipartisan majorities in the NC General Assembly passed legislation expanding Medicaid, finally putting North Carolina on a path to provide access to life-changing care for more than 600,000 North Carolinians. Since that time, NCDHHS has been completing the extensive policy and technical work necessary to launch and working with our partners to be ready on day one. However, the NCGA tied Medicaid expansion going live to the enactment of a state budget which at that time, was expected to be enacted by June 30. NCDHHS announced that if NCDHHS had final authority to move forward with expansion by Sept. 1 — either through the budget or a different piece of legislation — Medicaid expansion would launch on Oct. 1.

A new launch date will not be determined until the NCGA provides final authority. Without more clarity on when that will occur, NCDHHS is not able to commit to a timeline beyond its control. Work, however, will continue so NCDHHS, county and community partners are ready to go live as soon as possible. Unfortunately, this delay will further strain providers who are gearing up to serve people who would be newly eligible.
...and that leads to today's update. Apparently the NC GOP has decided to take Medicaid expansion hostage in order to force legalized casinos on the state:
NC Republicans to tie Medicaid expansion to casinos

North Carolina's long-awaited budget may pass the legislature this week.

North Carolina Republicans are expected to roll out a new plan that would separate Medicaid expansion enactment and the controversial casinos proposal from the budget and running the pair of proposals together, in a bill of their own.

The rest of the budget, which has yet to be unveiled, will then run in a separate bill, Republicans told Axios over the weekend.

The plan could end a stalemate over casinos that halted the budget from moving forward as planned last week by ensuring Republicans opposed to casinos will vote for the budget and ensure its passage into law.

Around 30 House Republicans were opposed to including casino legalization in the budget.

That means the GOP would likely need the help of dozens of Democrats to pass the casino-expansion bill in the chamber.

They'd need the support of even more Democrats — between 30 and 35 by some estimates — if Democratic Gov. Roy Cooper vetoes the legislation, which he indicated over the weekend he might do, even though such a move could jeopardize the enactment of Medicaid expansion.

"GOP demand for passage of their backroom casino deal in exchange for a state budget and Medicaid expansion is the most brutally dishonest legislative scheme I've seen in my 3+ decades," Cooper said in a post on X, formerly Twitter, Saturday.
As for the odds of enough Democrats caving to the hostage-takers demands, that looks unlikely at the moment:
Over the past several months, the people of North Carolina have witnessed the Republican supermajority's negligence in governing our state. North Carolina's state budget was due 78 days ago. Our children's classrooms need teachers, our school busses need drivers, our workers need raises, and the people of our state need healthcare. It's straining the imagination to conjure a scenario where 11 million people would be held hostage for the bidding of a Maryland casino developer, but that's where we are today.

For 78 days, our schools, families, economy and our healthcare have been held hostage by the Republican supermajority's determination to bring casinos to our state. Now, having lost significant support within their own caucuses and constituents for casinos, support it seems they never had, they are linking casinos to the healthcare of hundreds of thousands of North Carolinians, gambling with their health and lives. Medicaid expansion remains a priority for our caucus. However, we, the members of the North carolina Senate Democratic Caucus, will not be held hostage by Republican leadership in delivering for their handpicked casino developer in their pay-to-play scheme. We are united in opposing this latest political stunt.

The people of North Carolina deserve a government that works transparently for the best interest of every citizen of our state. We stand ready to assist our colleagues when they are ready to set aside the interests of casino developers and get serious about delivering for the people of our state.