North Carolina: Update: Gov. Cooper signs Medicaid expansion for ~600K Americans into law!
Thu, 03/02/2023 - 11:32am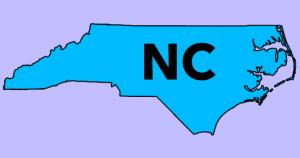 UPDATE 3/15/23: The agreed-to Medicaid expansion deal has passed the NC State Senate! It now just needs to pass the state House one final time and then it's on to Gov. Cooper's desk to be signed into law!
UPDATE 3/22/23: The bill has now passed the state House by a stunning 94-22 margin as well! It still has to pass one more time tomorrow (a "concurrence" vote) and then it's on to Gov. Cooper's desk!
UPDATE 3/23/23: On the 13th Anniversary of the Affordable Care Act, the North Carolina House has officially taken the final vote needed for passage, with the bill easily passing 87 - 24. It's now onto Gov. Cooper, who has vowed to sign it into law ASAP.
UPDATE 3/27/23: Gov. Roy Cooper is scheduled to officially signed the bill into law this afternoon.

UPDATE 3/27/23: BOOM. It's officially signed.
As I noted a couple of weeks ago, the GOP-controlled North Carolina House of Representatives voted to expand Medicaid to nearly 600,000 state residents under the ACA, nearly a decade after they could have done so. This was actually the second time the NC House voted for Medicaid expansion; last year both the state House and the GOP-controlled state Senate passed different versions of the bill...but were unable to rectify the differences between the versions, and another year went by without expansion being signed into law.
Thankfully, it looks like this time it's actually going to happen:
Senate leader Phil Berger, joined by Speaker Moore and senior lawmakers on health care, announces the House and Senate have reached an agreement on Medicaid expansion. #ncga #ncpol pic.twitter.com/uqCLcPY8gH

— Avi Bajpai (@avibajpai_) March 2, 2023
Speaker Moore says the legislature's agreement on Medicaid expansion comes after months of discussions with different stakeholders in the health care industry. He says the legislature is glad to reach a "fiscally prudent" agreement on expansion. pic.twitter.com/QjuZUUaO39

— Avi Bajpai (@avibajpai_) March 2, 2023
Moore says this agreement was reached last night and finalized this morning. Asked if there's majority support in both caucuses, Moore says the agreement hasn't been unveiled to the full House GOP caucus, but negotiations were done using parameters that came out of the caucus.

— Avi Bajpai (@avibajpai_) March 2, 2023
It's not known yet when people will be able to start signing up for insurance, but it likely won't be for months. Expansion will be tied to the state budget, which is expected to become law this summer or fall.

...The announcement is the latest step toward expanding health care to the state's working poor. Democrats have called for expansion for years, but Republicans fought against it until last year when Berger announced he had changed his stance, and many other GOP leaders followed suit.

If the state does expand Medicaid, it will also receive $1.8 billion from the federal government to boost the state budget, on top of the federal funding for the insurance program.
Update: Apparently the actual launch of Medicaid expansion for enrollees would be...January 12th, 2024. Why January 12th instead of January 1st? I'm assuming it has something to do with the legislative session calendar.
The timing of a final expansion bill finally passing & being signed into law is even more important at the moment due to the pending Medicaid Unwinding debacle:
...The measure would direct the state starting next January to cover applicants who would qualify for expansion — potentially up to 600,000 people — under the 2010 federal health care law through a program named NC Health Works.

...North Carolina state Medicaid enrollment is 2.9 million. The state Department of Health and Human Services had said up to 300,000 current beneficiaries could lose full health care coverage as the federal government ends a pandemic-era prohibition on removing people from the Medicaid rolls and requiring states to conduct annual eligibility verifications.