North Carolina: HHS Dept. prepares for Medicaid Expansion to launch Oct. 1st...maybe.
Wed, 07/26/2023 - 6:40pm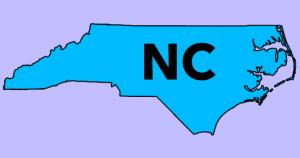 Back in March, after years of failed and stalled attempts to get it passed, the North Carolina legislature finally pushed ACA Medicaid expansion over the line to be signed into law by Democratic Governor Roy Cooper.
As for when the program would actually go into effect, however...that's been something of a mystery for awhile now. Apparently the wording of the legislation ties it in with it being included in the general state budget, which hasn't happened yet. As a result, no one seems to be sure whether NC Medicaid expansion will kick off in October, November, December or January of next year.
However, the state's Health & Human Services Dept. has decided to take a proactive, optimistic stance:
State Takes Action To Start Medicaid Expansion Oct. 1; Launch depends on General Assembly acting by Sept. 1

El estado toma medidas para iniciar la expansión de Medicaid el 1 de octubre; El lanzamiento depende de que la Asamblea General actúe antes del 1 de septiembre

The North Carolina Department of Health and Human Services is moving forward with Medicaid expansion and announcing the anticipated start date of Oct. 1, 2023. This announcement is part of a compromise agreement NCDHHS obtained from the Centers for Medicare & Medicaid Services that will allow the department to move forward with the required public notices for beneficiaries, counties and providers while still awaiting authority from the NC General Assembly.

To launch expansion on Oct. 1, NCDHHS will still require action by the NC General Assembly — either through "de-coupling" expansion from the budget or through an enacted budget — by Sept. 1. The work the department is doing now will reduce the original implementation period, from 90-120 days upon receiving legislative authority, to 30 days so enrollment can begin more quickly.

"We are thankful for leadership and partnership in passing Medicaid Expansion which will save lives, increase access to care and bring billions of dollars to North Carolina," said NCDHHS Secretary Kody H. Kinsley. "Moving forward now sets the department on a path to be able to get health care coverage to thousands of people as soon as possible."

The state's implementation plan initially was organized around obtaining final authority from the NCGA by June 30. With budget negotiations — to which final authority to move forward with Medicaid expansion has been tied — slipping toward August, the department contemplated strategies to push forward preparations to maximize the benefit for North Carolina.

If NCDHHS does not have authority to move forward by Sept. 1, the earliest fallback date is Dec. 1, 2023, and depending on how late authority is given, it could fall into 2024. As part of the compromise to move forward, NCDHHS is opening the public comment period on the State Plan Amendment for Medicaid Expansion's Alternative Benefit Plan, a legal document required to be submitted to the federal government. If you would like to submit a public comment visit here.

If given final authority from the NCGA by Sept. 1, Medicaid expansion in North Carolina will increase the eligible population to adults aged 19-64 who have incomes up to 138% of the federal poverty level on Oct. 1. For example, expansion gives health care coverage to single individuals making under about $20,000 a year. Likewise, a family of three earning under about $34,000 combined will now be eligible. Beneficiaries will get care the same way as existing Medicaid beneficiaries and be eligible for the same comprehensive benefits and copays as other non-disabled adults in Medicaid.

NCDHHS appreciates the leadership of the NCGA and Governor Roy Cooper in securing the passage of HB76, which set the state on the path to expand Medicaid and enable access to care for more than 600,000 North Carolinians. Medicaid expansion will be transformative for access to health care in rural areas, for better mental health and for veterans, working adults and their families while bringing billions in federal dollars to the state.