Maryland: Aetna CVS Health joining Maryland Health Connection
Tue, 09/12/2023 - 3:12pm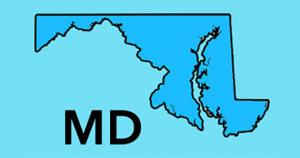 via the Maryland Insurance Administration:
Aetna CVS Health will join Maryland Health Exchange individual market in 2024

BALTIMORE – Aetna, a CVS Health company, has filed to offer its Aetna CVS Health individual health plans through Maryland Health Connection in 2024, giving consumers across Maryland another option for health coverage through the state-maintained marketplace.

"This is great news for the individuals and families who choose their health insurance coverage through the Maryland Health Connection marketplace," said Governor Wes Moore. "It is vitally important for consumers to have choices to select the best plan for their needs. Maryland continues to be a national leader in maintaining a robust, affordable marketplace."

Currently, three insurers – CareFirst BlueCross BlueShield, Kaiser Permanente and UnitedHealthcare – offer individual market health plans through Maryland Health Connection.
I assumed that this press release would also include Maryland's final/approved 2024 rate filings for the individual & small group markets, but apparently not, which is interesting given that it's mid-September. I still expect the MD Insurance Authority to publish the final 2024 filings very soon.
"Maryland has done an amazing job of stabilizing and strengthening the marketplace through ​ innovative reforms," said Maryland Insurance Commissioner Kathleen A. Birrane. "Welcoming a fourth carrier affirms that our state is continuing to make great progress in bolstering the individual marketplace."

Maryland Health Benefit Exchange, which is responsible for the administration of Maryland Health Connection, is a public corporation and independent unit of state government. It was established in 2011 in accordance with the Patient Protection and Affordable Care Act of 2010 (ACA). Maryland Health Connection is an online  marketplace where Maryland residents can compare and enroll in health insurance as well as determine eligibility for Medicaid or financial help with private plans.

Maryland Health Connection topped 185,000 enrollees in private plans through July 2023 -- an all-time high and 8% more than July 2022.

"We are excited to welcome Aetna, our fourth insurance company, to Maryland Health Connection," said Michele Eberle, executive director of the Maryland Health Benefit Exchange. "Individuals and families now have more opportunities statewide to select a health plan that works best for them. We remain committed to providing affordable, quality health plans to Marylanders."

Maryland implemented an innovative, state-based reinsurance program in 2019 to lower insurance rates and attract new carriers to the Maryland marketplace. The program was designed to decrease rates by 30% within three years, with future rate changes tied to increases or decreases in health care claim trends. By January 2021, it had resulted in a 32% overall average reduction from the individual rates approved in 2018. Since then, approved rate increases have correlated with health care claim trends.

"Aetna is thrilled to offer Marylanders more choice in their health care options beginning January 1, 2024," said Anand Shukla, Senior Vice President, Individual and Family Plans, Aetna. "Aetna CVS Health plans provide quality coverage and access to in-person care with trusted doctors, specialists and hospitals in the community, plus convenient virtual or in-person care options that fit any schedule. We offer a human-centered approach to care, removing barriers so more Marylanders can access quality care where, when and how they need it."