New York Health Dept. reminds residents to update public health insurance
Wed, 07/26/2023 - 5:45pm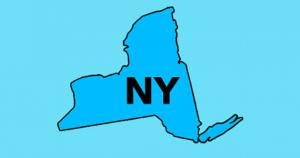 Nearly Three Quarters of New Yorkers Enrolled in Medicaid, Child Health Plus or the Essential Plan Have Renewed Their Coverage by the June Deadline; Renewal Strategies Are Working; Others Still Have Time to Act

New York Outperforming National Average as Reported by KFF

Monthly Dashboard Tracks Renewal Status, Demographics, and State Program Transitions During Public Health Emergency Unwind  

ALBANY, N.Y. (July 18, 2023) – The New York State Department of Health today released the first issue of New York's Public Health Emergency Unwind Dashboard, a monthly report reflecting data on renewal status, demographics, and program transitions for public health insurance enrollees, which shows renewal outreach strategies are working.  The report indicates that roughly 72 percent of New Yorkers enrolled in Medicaid, Child Health Plus or the Essential Plan renewed their coverage before the June deadline to re-enroll and those who haven't still have time to act to avoid potential lapses in coverage. As reported by KFF, the national renewal rate for states reporting data is 59 percent.
"Throughout the pandemic, and since the end of the public health emergency, we have enrolled millions of New Yorkers into these safety net health insurance programs," State Health Commissioner Dr. James McDonald said. "As we continue redeterminations, we seek to maintain these coverage gains and strengthen the positive progress we've made on health equity in New York.  The Public Health Emergency Unwind Dashboard highlights critical indicators we can monitor to ensure our renewal strategies continue to be effective."

Data in the first issue of the Unwind Dashboard provides a point-in-time snapshot as of June 30, 2023, following the first wave of eligibility redeterminations. New Yorkers with Medicaid, Child Health Plus (CHPlus) and the Essential Plan (EP) are required to renew their health insurance by spring 2024, after the COVID-19 Public Health Emergency (PHE) continuous coverage rules ended in March 2023. 

"This is a crucial time for public health in New York.  With redeterminations officially underway, enrollees are taking action to avoid gaps in their health insurance," said Amir Bassiri, Director of the New York State Medicaid Program.  "The Public Health Emergency Unwind Dashboard continues our commitment to transparency during this process, so we may effectively collaborate with stakeholders, agencies and communities, to troubleshoot any challenges and make corrective actions if necessary."

The Public Health Emergency Unwind Dashboard can be found on the Department of Health's Medicaid website. Combined, more than 9 million New Yorkers are enrolled in Medicaid, Child Health Plus (CHPlus) and the Essential Plan (EP).

New York sent renewal notices in the early spring to its first cohort of Medicaid, CHPlus, and EP enrollees with June 30 coverage end dates, a process that will continue each month until all enrollees have been redetermined. Notices include deadlines for members to take action to renew their insurance or risk having a gap in coverage.  Every month, the Unwind Dashboard will be updated and issued, based on data collected from the most recent cohort. The report does not include information on former enrollees who found coverage through non-public sources, such as employer-based insurance.

"As New York transitions our public health programs out of continuous coverage, NY State of Health remains determined in our efforts to keep enrollees covered," said NY State of Health Executive Director Danielle Holahan. "The Public Health Emergency Unwind Dashboard provides a concise visual that identifies significant factors and trends during the renewal process, allowing us to monitor progress and establish best practices going forward."

Throughout the renewal process, New York continues to offer free or low-cost health insurance options through NY State of Health, the state's official health plan Marketplace.  The state's Essential Plan for low-income adults and Child Health Plus for low-income children will smooth the transition for New Yorkers who no longer qualify for Medicaid.

Enhanced federal tax credits will make coverage more affordable for individuals transitioning to a Qualified Health Plan. Enrollment in NY State of Health will remain open so anyone who loses their Medicaid, Child Health Plus or Essential Plan coverage during the redetermination process will be able to enroll in a Qualified Health Plan, if they qualify.

New York State is committed to administratively renewing as many members as possible based on federal and state data sources. If member action is required, notices indicate what information is needed and the deadline to act. 

In coordination with the Department of Health, participating health insurance plans, health care providers, and thousands of certified enrollment assistors across the state stand ready to assist consumers through the renewal process and keep New Yorkers covered. 

Additionally, the agency has engaged in continuous outreach, including:

For more information or questions about redeterminations and the renewal process, consumers should reach out to the NY State of Health Customer Service Center at 1-855-355-5777 or to their local Department of Social Services office, or learn more on the NY State of Health website and the Department of Health's Medicaid website.  Both sites are updated regularly.