Michigan: DIFS launches updated website for appealing health insurer denials
Thu, 06/29/2023 - 2:38pm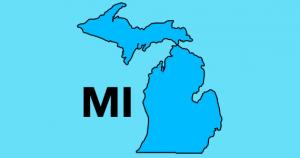 via the Michigan Dept. of Insurance & Financial Services:
(LANSING, MICH) The Michigan Department of Insurance and Financial Services (DIFS) is reminding consumers that they have the right to appeal a denial of a health insurance claim to DIFS after attempting resolution through the insurer's appeal process. To assist Michiganders with these appeals, the state has launched a newly updated consumer website that offers more information and answers to frequently asked questions.

"Getting a denial from a health insurance company can be frustrating and, in some cases, harmful to a patient's health and wellbeing, but Michiganders can file an appeal request with DIFS if they disagree with their health insurer's final denial," said DIFS Director Anita Fox. "DIFS is first and foremost a consumer protection agency and we are committed to ensuring that Michiganders are able to get the health care services to which they are entitled under their policies and the law."

When a health insurer denies coverage for a health care service, the consumer has the right to appeal if they disagree with that decision. The appeal process consists of:

an internal appeal: If a claim is denied, consumers have the right to ask the insurance company to conduct a full and fair review of its decision, then;

an external appeal with DIFS: External appeals may be requested after the consumer has gone through the internal appeal process or if the insurer failed to provide a final decision within the required timeline.

Consumers have up to 127 days after they receive the health insurer's final denial to file a request for external appeal with DIFS and may authorize another person, such as a doctor or spouse, to represent them during this process.
Consumers may request an expedited appeal when resolving their appeal if the normal appeal timeline could seriously jeopardize their life, health, or ability to regain maximum function.

In the last year, DIFS has issued more than 600 appeal orders to health insurance companies. To file a file an appeal or for more information, contact DIFS 8 a.m. to 5 p.m. Monday through Friday at 877-999-6442 or visit the DIFS complaint website.