New York: NY State of Health Promotes Affordable Health Coverage at Farmers Markets
Wed, 12/04/2019 - 11:09am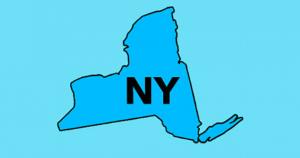 Assistors Available On-Site at Winter Markets Across the State

ALBANY, N.Y. (December 3, 2019) – NY State of Health, the state's official health plan Marketplace, today announced its continued partnership with NYS Department of Agriculture and Markets in an effort to educate shoppers at farmers markets throughout New York State about low-cost, high-quality health coverage during the Open Enrollment Period.

Consumers must enroll by December 15, 2019 for coverage beginning January 1, 2020. Certified Enrollment Assistors will be available leading up to the December 15 deadline at select markets to answer any questions about enrolling in a health plan through the Marketplace and to set up enrollment appointments. In addition, NY State of Health educational materials will be available at select farmers' markets across the state. This is the fourth year of the NY State of Health-NYS Department of Agriculture and Markets partnership.

"We are excited to once again make information about affordable health insurance available to farmers market shoppers across the state during our annual Open Enrollment Period," said NY State of Health Executive Director Donna Frescatore. "Through this partnership with the NY State Department of Agriculture and Markets and local farmers markets, we are able to meet consumers in locations that are convenient to them, making it easy for them to find a good, low-cost health plan while shopping for healthy food."

Details on which winter farmers market locations will have NY State of Health Assistors on site are included here.

"We are pleased to partner with NY State of Health and our farmers' markets to bring important affordable healthcare information directly to New York residents," said State Agriculture Commissioner Richard A. Ball. "Our farmers' markets have increasingly provided the opportunity for outreach and education on healthy eating while also providing an opportunity for consumers to interact with the local farmers that are growing and producing their food.  We are proud to support this initiative, which builds on the State's efforts to improve the health and well-being of all New Yorkers."

Open Enrollment for Qualified Health Plans will continue through January 31, 2020.  The Marketplace offers a choice of health plans across all Marketplace programs in every county of the state, with free in-person assistance available to help consumers shop for and enroll in the best coverage for themselves and their families.

All health plans offered through NY State of Health cover preventative care, such as routine doctor visits and screenings, at no additional cost. For more information about Marketplace health plans and enrolling, visit: nystateofhealth.ny.gov.

 Consumers can enroll in a health plan by:

Calling the Customer Service Center at 1-855-355-5777
Logging onto the website at nystateofhealth.ny.gov
Meeting with an in-person assistor. Find an assistor here.