Minnesota: 2020 Open Enrollment MNsure Day One Update
Fri, 11/01/2019 - 5:20pm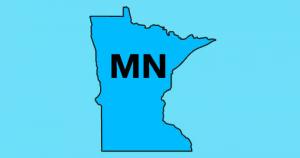 And we're off! via Minnesota's ACA exchange, MNsure.org:
MNsure Open Enrollment begins Today and Runs through December 23

ST. PAUL, Minn.—MNsure's seventh open enrollment period begins today, November 1. Minnesotans looking for coverage should visit MNsure.org to shop and compare plans. MNsure's seven-week open enrollment period runs until December 23, 2019.

Representatives from MNsure's Contact Center will be answering calls from 7 a.m. until 6 p.m. this evening. Extended hours can be found below. 

Help is available:

Monday-Friday: 8 a.m.-5 p.m. (until 7 p.m. on Thursdays) 
Saturday: 10 a.m. - 2 p.m. 

The MNsure Contact Center will be open 7 a.m. to 6 p.m. on Friday, November 1 and 9 a.m. to 4 p.m. on Saturday, November 2.

MNsure's Contact Center can be reached at 651-539-2099 or 855-366-7873.

"MNsure.org is the only place where Minnesotans can compare over 120 health insurance plans side by side, and most Minnesotans qualify for financial help through MNsure," said MNsure CEO Nate Clark. "Come check out your options to be sure you've found the right plan for you and your family."

Minnesotans can estimate their financial assistance and compare plans by using MNsure's plan comparison tool.

MNsure has helped more than 550,000 Minnesotans sign up for 2019 coverage.
They also posted this quick update:
ST. PAUL, Minn.—MNsure launched its seventh open enrollment period today, November 1. On this first day of open enrollment, MNsure has seen strong interest — by 4:00 p.m., MNsure.org had received over 30,700 visits and the Contact Center fielded nearly 1,900 calls. 

The Contact Center is open until 6:00 p.m. this evening. We will reopen tomorrow at 9:00 a.m. Additional Contact Center hours can be found here.

MNsure's seventh open enrollment period runs November 1, 2019, through December 23, 2019. Individuals earning up to $49,960 a year, or a family of four earning up to $103,000 a year, could qualify for federal tax credits. Additional income guidelines are available on the MNsure website. MNsure's customer service guide is located here. More information can be found at mnsure.org.