NY State of Health Partners w/Pharmacies to Prepare New Yorkers for Health Insurance Changes
Wed, 04/26/2023 - 11:58am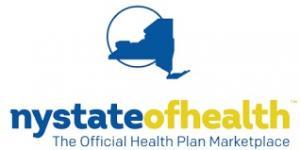 As Eligibility Redeterminations Resume, New York Gets Ready to Renew Coverage for Over 8 Million Enrollees in Medicaid, Child Health Plus and the Essential Plan

Enrollment Assistors Available at Kinney Drugs, ShopRite and Rite Aid to Educate Consumers About Insurance Through the Marketplace

ALBANY, NY (April 26, 2023) – NY State of Health, the state's official health plan Marketplace, is teaming up with retail pharmacies across the state to educate New Yorkers enrolled in public health insurance programs about upcoming changes to their coverage. With federal rules now requiring the state to resume eligibility redeterminations for nearly 9 million enrollees in Medicaid, Child Health Plus and the Essential Plan this spring, the Marketplace is increasing outreach to ensure consumers don't risk a gap in their coverage. Certified enrollment assistors will be available on-site at pharmacies to answer current enrollees' questions about renewals, as well as provide information to uninsured New Yorkers about enrolling in health insurance through NY State of Health. 
"As eligibility redeterminations resume for all public health insurance programs, we want New Yorkers to know that we're here to help them stay covered," NY State of Health Executive Director Danielle Holahan said.  "Working with pharmacy partners, we continue working towards our goal of keeping New York covered and decreasing the number of uninsured New Yorkers."

Enrollees in Medicaid, Child Health Plus and the Essential Plan have not had to renew their coverage since early 2020 due to the COVID-19 Public Health Emergency (PHE) continuous coverage requirements. However, the December 2022 federal Consolidated Appropriations Act included new rules ending the continuous coverage requirements starting Spring 2023.  These new federal rules now require states, including New York State to begin redetermining eligibility for public program enrollees in the Spring of 2023.

Renewal notices will be sent to enrollees in these programs by NY State of Health, the New York City Human Resources Administration (HRA), and local Departments of Social Services beginning spring 2023, which will include the deadline for an enrollee to take action to renew their insurance or risk having a gap in coverage. Renewal notices will be sent on a rolling basis.  Renewal deadlines will be based on the enrollees' enrollment end dates and will range from June 30, 2023, through May 31, 2024. Consumers are encouraged to renew by the 15th of the month to avoid a gap in coverage.

"Kinney Drugs has always been about keeping people healthy, so we are very pleased to partner with NY State of Health to help people understand all their options for health insurance," said John Marraffa, Jr., R.Ph., President of Kinney Drugs. "It's especially important right now to give people an easy way to get their questions answered about either renewing or enrolling for the first time in health insurance, right in their local Kinney Drugs."

"ShopRite Supermarkets, Inc. is proud of their partnership with NY State of Health and all of their hard work in ensuring all eligible New Yorker's are educated and have access to health insurance," said Mike Schoendorf, Vice President of Operations, ShopRite Supermarkets, Inc.

"At Rite Aid, we always strive to help customers achieve whole health for life, which is why we're continually innovating to provide services that can enhance customers' health and wellness," said Karen Staniforth, Senior Vice President and Chief Pharmacy Officer of Rite Aid. "We are pleased to join the NY State of Health to raise awareness and educate customers on health insurance coverage options available to them for the coming year."

Informational sessions will be held at Kinney Drugs, ShopRite, and Rite Aid locations across the state during the end of April and early May:

For more information or questions about eligibility reviews and the renewal process, consumers should reach out to the NY State of Health Customer Service Center at 1-855-355-5777 or to their local Department of Social Services office, or learn more on the NY State of Health website and the Department of Health's Medicaid website.  Both sites are updated regularly.