Rhode Island: @HealthSourceRI wraps up 2023 Open Enrollment w/28.7K QHP selections
Thu, 03/02/2023 - 6:14pm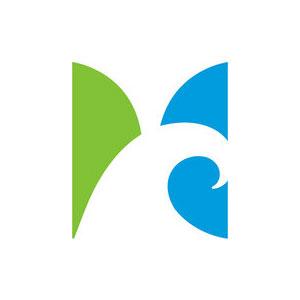 Via Health Source Rhode Island:
HealthSource RI Concludes Open Enrollment Period

4,318 Rhode Islanders are newly insured, supporting state's outstanding insured rate of 97%  

PROVIDENCE – HealthSource RI (HSRI) announces that its annual Open Enrollment period has concluded as of January 31, with 4,318 Rhode Island residents newly enrolled in the affordable qualified health plans available through the state marketplace. An additional 24,343 individuals, or 83% of last year's customers, renewed their coverage during the same period starting November 1.
That's 28,661 QHP selections total, down 11.4% from the 2022 Open Enrollment Period.
"We're encouraged that each year more Rhode Islanders are taking advantage of the quality, affordable coverage options available to them through HealthSource RI," said Governor Dan McKee. "Rhode Island continues to be a national leader in health coverage and HSRI is an instrumental piece of the effort to maintain our extraordinarily high rate of insurance coverage."

Beginning this spring, thousands of Rhode Islanders who have been insured through Medicaid during the pandemic are expected to turn to HealthSource RI for their coverage as the Medicaid program returns to normal operations with a renewal process that has been suspended since the start of the COVID-19 public health emergency.

HSRI is working closely with state health and human service agencies to ensure that the process is as seamless as possible for consumers. This includes a targeted program aimed at helping those who are eligible with two months of premium assistance when they transition off of Medicaid, and in some cases, automatically enrolling individuals and families into a plan on the state marketplace. Most customers enrolled through HSRI are eligible for federal premium tax credits which bring down the monthly cost of coverage. The best way to prepare for Medicaid renewals to begin again is to ensure your contact information is current, as important notifications will arrive in the coming weeks and months.

"HealthSource RI is here to help Rhode Islanders get and stay covered with quality, affordable health coverage," said HSRI Director Lindsay Lang. "I'm thrilled we've been able to do that for over 4,000 new customers this year, and look forward to assisting anyone looking to continue their coverage after Medicaid in the months ahead."

Since 2013, HSRI has decreased the uninsured rate by more than two thirds. As of 2022, 97 percent of Rhode Islanders have health coverage, among the highest insured rates in the country. For detailed information from both HSRI's 2023 Open Enrollment Report and the 2022 Health Information Survey, visit HealthSourceRI.com/Surveys-and-Reports. HSRI is the only place Rhode Islanders can receive financial help to pay for their health coverage. Currently, 6 out of 7 HSRI customers receive financial assistance. Tax credits continue to protect consumers from rising costs. While the average premium before tax credits of all currently active plans is $522.73, that average drops to $110.24 per month after applying tax credits. In fact, 31% of HSRI customers currently pay less than $20 a month to stay covered.

Now that HSRI's annual Open Enrollment is complete, individuals and families who have experienced certain life events may be eligible to shop for a new plan during a Special Enrollment Period (SEP), which is a 60-day window to enroll starting before or after that event. Qualifying SEP events include a loss of other medical coverage, moving into the Rhode Island, getting married or divorced, having or adopting a child, or experiencing a change in household income. Individuals can visit HealthSourceRI.com/SEPto learn more about these qualifying events, register for an online info session, get live expert support through chat in English or Spanish, book an appointment, or enroll online. Enrollment support is also available by calling 1-855-840-HSRI (4774).