Colorado: #TaxTimeSEP gives uninsured Coloradans another chance to sign up for health insurance
Wed, 02/15/2023 - 10:36pm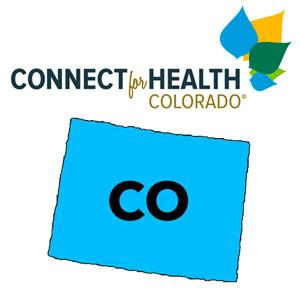 via Connect for Health Colorado:
Tax Season is a Health Coverage Enrollment Opportunity 

DENVER— The annual Open Enrollment Period for health insurance ended mid-January, but Coloradans who missed the enrollment deadline could still have a special opportunity to sign up for health coverage as a result of the Tax Time Enrollment Program. 

The Tax Time Enrollment Program, which launched last year, provides Coloradans the opportunity to check a box on their state tax return to share their information with Connect for Health Colorado and the state Department of Health Care Policy & Financing for the purpose of obtaining health coverage. Through October 2022, approximately 1,700 people used the Tax Time Enrollment Program to enroll in a health insurance plan through Connect for Health Colorado.  

"I'm so pleased Colorado continues to come up with innovative programs, like Tax Time Enrollment, to get more uninsured residents enrolled throughout the year," said Chief Executive Officer Kevin Patterson. "It's our mission to increase access to health coverage, and Tax Time Enrollment does just that. If you missed the annual enrollment period, I encourage you to look for that checkbox on your state return, or ask your tax preparer to check that box, and take advantage of this sign-up opportunity before April 18."  

People who check the box on their state tax return will receive follow-up information from Connect for Health Colorado that: 

Informs them how to enroll in a private health insurance plan through the Marketplace during a Special Enrollment Period, or 
Connects them to apply for Health First Colorado (Colorado's Medicaid program). 

In most circumstances, tax filers will hear from Connect for Health Colorado about a week after filing their state return. The Special Enrollment Period is effective for 60 days starting from the date that a person applies and receives application results from Connect for Health Colorado. Coverage will be effective on the first day of the month following plan selection. Residents must file their Colorado state tax return and select the checkbox option on their return by the deadline on Tuesday, April 18 (regardless of tax filing extensions) to qualify for this Special Enrollment Period. 

Other Enrollment Opportunities 

People who don't use or qualify for the Tax Time Enrollment Program might be eligible to sign up for health insurance now if they have a different qualifying circumstance, like losing health insurance from a job or no longer being eligible for Health First Colorado.   

Representatives, community Assisters and certified Brokers are available and ready to help residents figure out which Special Enrollment Period they may qualify for and how to enroll. Contact Connect for Health Colorado at 855-752-6749 or ConnectforHealthCO.com/we-can-help to enroll and find local enrollment assistance.   

Residents can enroll in coverage through Health First Colorado or the Child Health Plan Plus (CHP+) program any time during the year if they qualify.